Ladybird/bug Beetle Taint in Burgundy?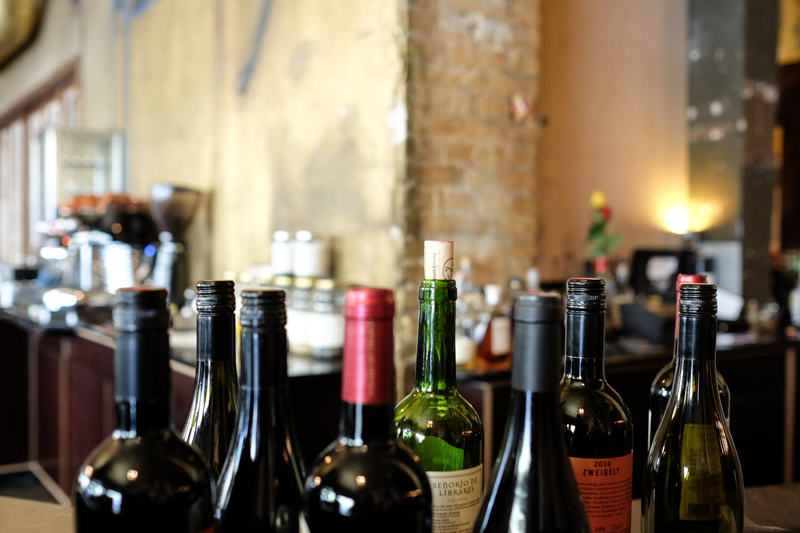 The 2004 red Burgundy vintage was a relief. In cask the wines tasted better than expected during the poor growing year. The weather had improved in August and September up to harvest, but much of the crop had to be discarded because of rot. However what was left made a wine that was better than the previous year and so everyone heaved a sigh of relief.
The following year those who tasted the 2004 vintage reported the wines were silky and sweet with modest tannins, but in 2006 people started asking of the 2004 vintage 'what's that smell?' By 2007 the 2004 Burgundy vintage was getting known as the 'greeny-red' wines of 2004.
So what happened? No-one knows, but Burgundy expert Bill Nanson believes that ladybird/ladybug beetles (Coccinellidae) are the cause.
Nanson is a scientist by training and a research chemist by profession. In 2000 he relocated to Switzerland, just 250 kilometres from Burgundy, a wine region that he loves and started blogging at www.Burgundy-Report.com. He now writes full time about wine and his book
The Finest Wines of Burgundy: A Guide to the Best Producers of the Côte d'Or and Their Wine
was published in 2012.
Bill Nanson came to the Wine & Spirit Education Trust School in London to present his findings on ladybird/bug taint in red Burgundy to an audience of wine writers.
Nanson said that when he first tasted the wines he wrote 'cedar' in his tasting notes. They tasted 'green' and 'stalky' but there were something that he'd not experienced before.
Then there was an infestation of ladybird/bugs at his house and in trying to remove them he got their small yellow excretions on his hands. The smell reminded him of the underlying taste in the wines. He then tasted the secretion and was convinced. The taste has been described as rancid peanut butter and coal-tar soap.
And that sparked a memory. Nanson has been working at Burgundy wineries making wine every vintage since 2004. That year he noticed e a large number of ladybird/bugs on the grapes. At the time, because it was his first vintage he assumed that was normal. But he didn't see them again till the 2011 vintage. And that vintage has the same off flavours.
Bill Nanson's theory is that the odd taste is caused by pyrazines, and these are in the pheromones excreted by ladybird/bugs when alarmed. Either the beetles got into the wine or their excretions were on the grapes. Nanson says that very low amounts (of the order of one part a trillion) can be detected. But people have different levels of perception of such small amounts, and these levels can change at different times. Which explains, he says, why the same taster will taste a wine one day and say it is tainted, but another bottle of the same wine the next day seems OK.
So why did the wines taste good in barrel and not show off tones till a couple of years after harvest? Nanson says that oaking masks pyrazines. "As wine ages and the oak influence fades in bottle pyrazines are unveiled," says Nanson.
Ladybird/bug beetle infestation is not unknown in the wine world. CBC reported that one million litres of Ontario's 2001 vintage was dumped following a plague of Asian ladybug beetles.
Nanson says the ladybird/bugs in Burgundy are European and he showed photographs he'd taken in 2011 of the black-dotted bright-red shelled beetles clustered on grapes in the winery.
Nanson's theory is contentious. He admits that opinion is divided 50/50. Other theories are wet summers, and stalks in the vat. Nanson says this doesn't account for the tastes of the 2004 and 2011 vintage. And many people aren't sensitive to the pyrazines and find nothing wrong with the wines.
We tasted four wines blind. We were told that two had the taint and two were 'false positives', wines that didn't have beetle taint but were made in a style that many said had the taste Nanson mistakes for beetle taint.
I identified two wines that I thought were tainted, but one other also tasted similar. I was right. Bill Nanson explained that an incorrect vintage of one of the 'false positives' had been shipped too late to change, and it was from the also beetle affected 2011 vintage.
A very interesting tasting. My conclusion? Avoid 2004 and 2011 red Burgundy.
Talk about wine on our
forum
.
Peter F May is the author of
Marilyn Merlot and the Naked Grape: Odd Wines from Around the World
which features more than 100 wine labels and the stories behind them, and
PINOTAGE: Behind the Legends of South Africa's Own Wine
which tells the story behind the Pinotage wine and grape.
Peter F May attended the master-class at his own expense.


Related Articles
Editor's Picks Articles
Top Ten Articles
Previous Features
Site Map





Content copyright © 2022 by Peter F May. All rights reserved.
This content was written by Peter F May. If you wish to use this content in any manner, you need written permission. Contact Peter F May for details.