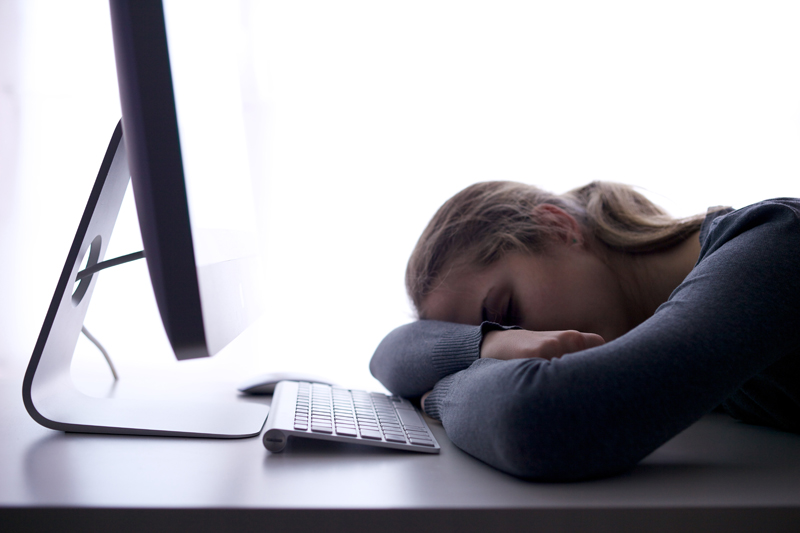 It's easy to save money on groceries; all you need is a little bit of planning and information. You can continue to eat well and save money on food. These tips will get you started:
Check your grocery fliers each week, but realize that not all items in the fliers are a bargain.
Plenty of items listed in grocery fliers are listed at the regular prices; don't assume something is on sale simply because it's listed in the weekly flier. If the flier doesn't specifically say the item is on sale, it probably isn't.


Focus on the first and last pages of your grocery fliers.
The first and last pages of your grocery fliers have the loss leaders (items the store sells below cost to get you in the door). These loss leaders provide some of the best opportunities to save money on groceries. Focus on the first and last pages of fliers and look for items you use on those pages.


Once you find the best deals in your grocery fliers, plan your meals for the week around those sale items.


Be careful about stocking up too much.
Buying super-sized packages often means you just consume more. Sometimes stocking up can save you money, but be realistic about your eating habits. If you know that buying a box of 24 granola bars means you will eat 24 granola bars in a week, and you'd eat fewer if you bought a smaller box, then stocking up is neither a bargain for your wallet nor a benefit to your waist-line.


Watch out for items listed in multiples.
Kiwis at my favorite grocery store are four for a dollar. That doesn't mean I have to buy four kiwis; it means they cost twenty five cents each. The store lists them at four for a dollar to try to get you to buy four when you might only want two. Look for the small print on sale signs when items are priced in multiples. If you must buy that many to get the deal, the sign will say something like 'offer available in multiples of four only'. If that's not there, just buy what you need.


Consider shopping at more than one store.
Of course, your time isn't free, so you don't necessarily need to drive to every store in town. Choose one store (preferably the most inexpensive one) as your main grocery store, but consider visiting other stores when they have great sales. Go to those stores with a list, and purchase only the sale items you know you will use.


Look for bargains on the bottom shelves.
You can save money on food simply by looking for items that are shelved below eye level. Grocery stores place their most profitable (i.e. expensive) items at eye level. If you are looking for bargains, you'll find them on the bottom shelves.


Don't assume an item is on sale simply because it's at the end of an aisle.


Make a list and stick to it.
Organize your list the way the store is organized; write down fruit and vegetables first, then condiments, canned goods, baking supplies, dairy etc. You'll save time and you'll be less likely to have to go back and pick up something you missed. The more trips through the store you make, the more likely you'll make an impulse purchase, so organization can save you money.


Combine coupons with sales.
When you get a good coupon for an item you would normally use, don't use the coupon immediately. Wait to see if the item goes on sale. Often items will go on sale soon after coupons are issued. If you wait, you can combine the sale and the coupon and get a great price.


Don't get pulled in by the packaging.
Be aware of your motivations when you're pulling something off the shelf and putting it into your grocery cart. Do you really want or need the item inside the package, or are you just drawn to the lovely bottle?


Buy food at your local bulk food store.
When you're not paying for packaging you can save a lot of money, so bulk food stores offer great opportunities to save money on grocery shopping. Spices that cost three or four dollars in a grocery store because you're paying for the bottle, cost pennies at the bulk food store. Plus you can buy the exact amount you need, so your ingredients will be fresher and your recipes will taste better.


Be aware of unit pricing.
The cheapest package is not always the best deal. If you look closely at the price labels on shelves, often you will see the price per unit noted. Sometimes manufacturers purposely package items in a way that makes it difficult to quickly do the math in your head to calculate and compare unit prices, so do look for that information on the price labels and compare prices based on unit prices.


Clean and organize your pantry and fridge so you know what you have and avoid waste.
A good friend of mine was lamenting that her vegetable crisper had become her 'compost drawer' because her vegetables were rotting in there before she had a chance to eat them. Whenever possible, put perishable foods at eye level where you will see them and eat them before they go bad.

If you save money on groceries by shopping at your local bulk food store, buy some inexpensive, clear jars at your dollar store for storing bulk food. My bulk food store has small information sheets for each food item that note the name of the item, the nutritional information and sometimes cooking instructions. I take those and tape them to the bottom of my jars so I know exactly what's in each jar. Using inexpensive jars ensures you'll know what you have and you won't end up with dozens of mystery bags in your cupboards.
There's no avoiding the grocery bill, but you can limit it and continue to eat well. Planning ahead to save money on groceries can be very satisfying. It will help you to live within your means and use your money to buy things that are a lot more fun than a can of beans.
You Should Also Read:
Money Management Tips


Related Articles
Editor's Picks Articles
Top Ten Articles
Previous Features
Site Map





Content copyright © 2022 by Lisa McGrimmon. All rights reserved.
This content was written by Lisa McGrimmon. If you wish to use this content in any manner, you need written permission. Contact Corlia Logsdon for details.