Stories That Make You Cry-The Little Match Girl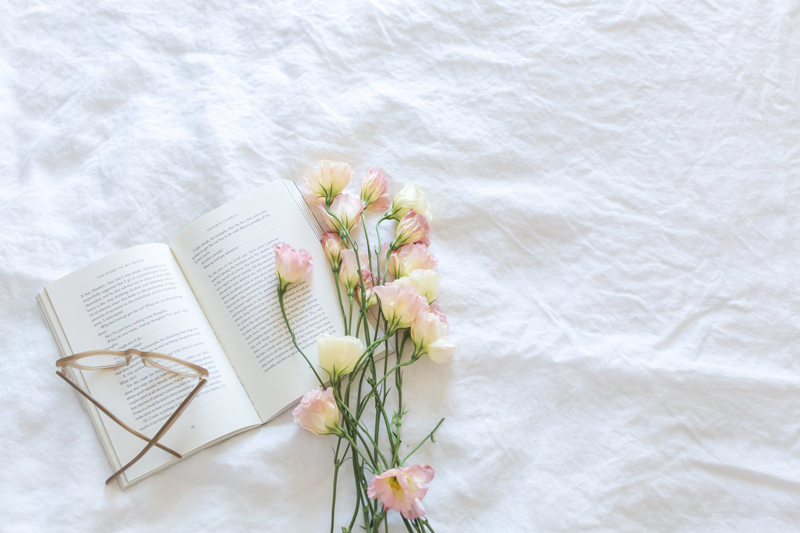 Short sad stories that make you cry seldom are better introduced than this one by Hans Christian Andersen about a little girl sent out barefoot in the snow to earn money for her parents......"Most terribly cold it was…" are the words with which Hans Christian Andersen prepares us for the heart-wrenching fate of The Little Match Girl on a freezing New Year's Eve. It's one of Andersen's saddest and best known fairytales for children.

In the ensuing lines of the introduction to his short story, Hans Christian Andersen prepares us further, layer upon dreadful layer, engaging our sympathies for the little waif until we are sure that things cannot get any worse for her. Yet they can.

Firstly, the weather is against the 'chilled –to –the-bone' little "maiden." It is snowing – the sort of sub-zero weather where even the poorest person would not have dared to lose precious body heat by venturing out unprotected. Furthermore, no self-respecting mother would have allowed a fragile child outside without some protection from the cold. Yet The Little Match Girl's golden tresses are uncovered, her head unprotected from the bitter excesses of the icy blasts.

Her "tiny white feet" are also bare, as she has obviously been sent out to sell matches in the snow in a pair of ill-fitting slippers. These soon come adrift in the panic of avoiding the relentless wheels of the ruthlessly driven carriages whose drivers are oblivious or indifferent to her plight.

We hear that the slippers may have belonged to her mother, and in the face of such neglect, we wonder if her mother is dead. We deplore the injustice of the theft of one of her slippers as we imagine her tiny feet, reddened by the frost-biting chill of the snow and ice under their soles. Andersen gives us an accurate depiction of the mottled effect on the skin of her little heels with his choice of the colours of red and blue.Few fairytales for children can fill our hearts with such pathos.

Next we are told that no one has bought even "one farthing's" worth of the match bundles that she carries in an old apron. The emphasis here is on the 'sins of omission' of the buyers, almost as if Andersen is placing any blame on the rich and not on the poor who are merely unfortunate and blameless in respect of their inability to sell. Readers may wonder whether the story had the desired "conscience-pricking effect" upon the rich who read it during those Dickensian times.

But worse is to come. We then hear how, weakened by cold and hunger, The Little Match Girl's senses are assailed by the warm aroma of roast goose (the traditional meal for New Year celebrations) and the festive lights and roaring fires which blaze behind the windows of the opulent town-houses. All that the fast-fading little match seller has to look forward to at her home is the prospect of more beatings in return for an unsuccessful night's work.

In desperation, the child finds a dank corner in which to sit huddled, and is tempted to light a single match for the minimal cheer it will bring to her raw fingers and aching heart. Weakened, perhaps by hunger-induced delirium, she sees visions of the elegant town-house interiors with their tables laden with succulent feasts.

The Little Match Seller also imagines the face of the only person who ever loved her - her dead grandmother. Entranced and overjoyed, she calls out to the lady and begs to join her above in the stars. Imagining the bone-chilling coldness of her body, we readers may find ourselves wondering if, after all, this may prove a "happy release." as the dear little maiden's outlook looks bleak indeed. This fact seems all the more depressing when we remember that in some ways, times have not changed and that there are missing and exploited children in cities and villages all over the world today.

Worse is to come however, in the particular case of The Little Match Girl. Andersen spares his (privileged?) readers no drops of conscience-salving balm.Few sad stories to make you cry have the bitter edge of The Little Match Seller as it reaches its sorrowful conclusion. The next morning, The Little Match Girl's stiff little frame, frozen where it sat against a wall, is all the more macabre for the blissful smile upon the face of the corpse.

Recommended For More Grown-Up Students:
(The original unedited stories that were intended for grownups!)




You Should Also Read:
Lesson Plan Learning Activities For The Little Match Girl
Successful Fairytales For Children-Snow Queen
Dreamy Fairytales For Children-12 Dancing Princesses


Related Articles
Editor's Picks Articles
Top Ten Articles
Previous Features
Site Map





Content copyright © 2019 by Siobhain M Cullen. All rights reserved.
This content was written by Siobhain M Cullen. If you wish to use this content in any manner, you need written permission. Contact Michelle Anne Cope for details.