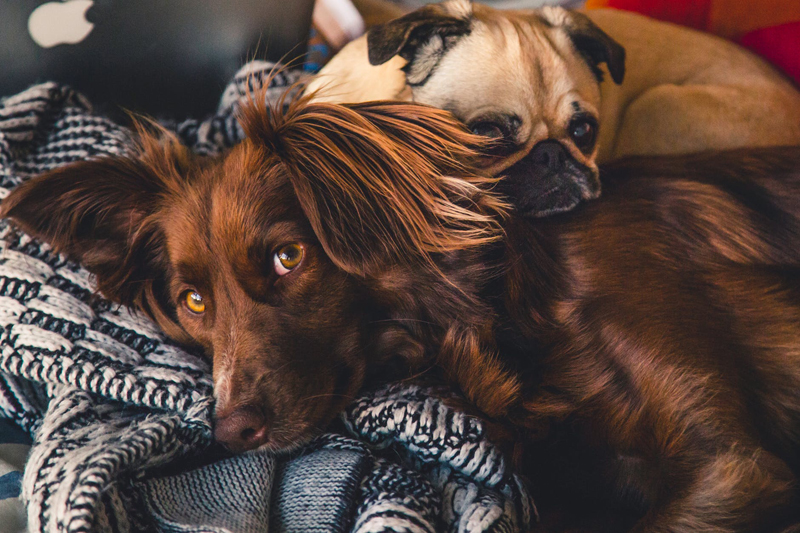 Many consumers purchase pet food in good faith and trust that pet food manufacturers know what animals need in their diet to live long and healthy lives. The occasional pet food recall does not dissuade most, as the manufacturer was responsible enough to alert consumers of a problem. Unfortunately, recalls are only the most extreme of circumstances. When we examine what goes into a majority of pet foods, manufacturer recalls take on quite a different tone.
When the idea of offering pet food was introduced to consumers in the 1930's, it consisted of canned horse meat. However, in the heat of World War II, metal was rationed and canned pet food was considered nonessential, as it was sold in metal cans. This opened the door for the dried pet food market. The sales pitch was simple and to the point. Dried pet food was a cost effective means to feed animals.
In 1964, the Pet Food Institute started an oratorical campaign that proclaimed pet owners as uncaring if they fed their animals "human" food. The purpose behind this initiative was to boost the pet food market into a profitable venture by touching upon a conscientious nerve within society. Pet owners who did not conform to this line of thinking were considered eccentric. Oddly, people would read pet food labels and see common "human" food ingredients but did not question the merit behind the marketing. Clearly, consumers put their trust in pet manufacturers to know what was best for the care of their animals.
In 1976, pet food companies did another media blitz where they told consumers that it was best to leave the care of their pets to the professionals and avowed that it was irresponsible to feed a pet "human" food. Pet food manufacturers in the United States declared that the Food and Drug Administration (FDA) oversaw the industry. This was a creative marketing ploy of misdirection and is as irrelevant in 2011 as it was in 1976. While the FDA oversees medicated feed and the dispensing practices of prescription drugs for animals, it does not provide any oversight for how pet food is made, nor does it provide a set standard of regulatory compliance.
Annually, more than 11 million animals are euthanized in shelter and pound programs. Globally, one of the first budget cuts to reduce governmental debt is to cut funding to animal welfare programs. Consequently, there has always been an unspoken expectation for shelters and pounds to sell euthanized animals to pet food manufacturers in an attempt to cost effectively free up space and stay solvent.
In 2009, the veterinary field reported that most animal ailments derived from a regular diet of commercial wet and dry pet food products. The report went without response from pet manufacturers and government agencies. However, in 2010 the FDA received a report that prompted an investigation to find out why the drugs used for euthanization were no longer effectively putting down animals. The FDA concluded, animals that regularly consumed pet foods that contained
Meat Meal, Bone Meal, and Meat Byproduct,
both in wet and dry forms, had built up immunity to drugs such as sodium pentobarbital. This discovery was globally consistent in countries that use these components as a food resource. It was revealed that drugs used for euthanasia do not break down during the food manufacturing process. In addition, it was also discovered that diseases like rabies remained actively infectious even when the meat components had finished processing.
Legally, any pet food manufacturer can use euthanized and diseased animals in pet food. Many believe this is an issue with such countries like China. However, this meat resource is practiced in all countries. United States, Canada, and United Kingdom are not exempt, and are some of the leading contributors of euthanized meat to the pet food industry.
When euthanized and diseased animals are used in pet food, the manufacturers are not required to list the meat sources specifically, such as dog, cat, or horse. Nor are there any labeling requirements mandating pet food products reveal that meat sources may be obtained from euthanized or diseased animals. However, they are required to list it as a food source ingredient by indicating
Meat Meal
and/or
Bone Meal
on the label. When
Meat Byproduct
is listed on a label, it simply means that it was part of the animal, which could include anything from pet collars to cancerous tumors. This inadequate food safety standard also applies to countries that allow the sale of
"Pet Food Grade"
raw ground meat in grocery stores. Humans and animals should never consume this product as a food source, as it can be harmful to the point of fatal.
Complications for animals who regularly consume
Meat Meal, Bone Meal, and Meat Byproduct
ranges from contracting diseases to the inability to humanely put sick animals down. Therefore, it is prudent to look closely at pet food labels and avoid such products, as those terms are code for euthanized and/or diseased animals as a source of nutrition.
For those interested, sign the
Truth In Pet Food Labeling Initiative.


Related Articles
Editor's Picks Articles
Top Ten Articles
Previous Features
Site Map



Follow @WildlifeWelfare
Tweet





Content copyright © 2022 by Deb Duxbury. All rights reserved.
This content was written by Deb Duxbury. If you wish to use this content in any manner, you need written permission. Contact Deb Duxbury for details.