Greetings Animal Enthusiast!
Thank you for your interest in the
Animal Life
newsletter. Together, we explore and learn about all things animal. We are at a critical juncture in our humanitarian evolution. Over the centuries we have watched our perspectives expand and contract toward animal life, changing the definition of what that means many times to meet our needs and not necessarily the needs of animals or the planet with which we share.
We breakdown this issue logically and from the pragmatic perspective that all animal life fundamentally matters. All species have an inherent, critical role to play in maintaining a healthy balance to the ecosystem. We examine seemingly complicated issues by breaking them down rationally.
This newsletter offers a broad spectrum of insight from past to present philosophies and outlooks. In addition to what is in the news, we explore how political ambitions and business economics affects our societal views and educational standpoints regarding animal life. We also explore a multitude of issues that seem to escape the mainstream media. Readers are encouraged to send their feedback, questions, comments, and suggestions.
The newsletter is a free service and is distributed weekly. To sign up enter your email address under
"Free Newsletter"
located at the upper right side of your screen or at the bottom of any article. There is also a plethora of archived article data on the site for you to view at your leisure. Newsletters and articles may contain web-based coding for ease of access.
Neither
BellaOnline
nor
Animal Life
will ever spam you or sell your information to third parties. Names and emails taken for the newsletter are strictly for that purpose. This means the only thing you will ever receive from Animal Life is our newsletter. In addition, you are able to unsubscribe at anytime. A link is provided at the bottom of every newsletter sent out to you.
When you subscribe, please check with your email system, and make sure that your anti-spam filter knows to allow email from the
BellaOnline.com
server. The subscription process will send you a test message. If you do not receive the test message, check your spam folder and please let us know.
The Evolution Of Humankind Can Be Measured By How Its Animals Are Treated.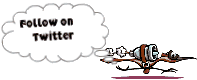 &nbsp &nbsp &nbsp &nbsp &nbsp