Making Custom Luggage Tags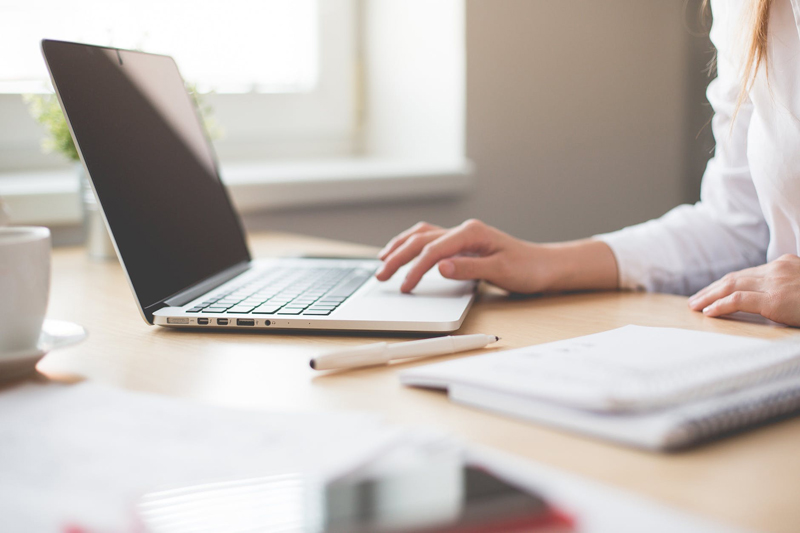 To start, you will need to first create the luggage tag inserts. Then after printing and cutting they will need to be laminated. This can be done in one of two ways; either with a laminating machine or with self-adhesive laminating pouches.
When I make luggage tags the size card or insert I use is 2-1/8 x 3-1/2 inches. This is just 1/8 of an inch taller than a business card, which is 2 x 3-1/2 inches. To create the insert you can start with using one of the business card templates in Word or from Avery. You can even use the perforated stock, which will eliminate the need for cutting. Or, you can setup your own template if you want them a little bigger and cut to size.
One of the great things about making luggage tags yourself is that they can be customized. For instance, when I go on vacation, on one side of the luggage tag I put the hotel name, address and phone number as well as the dates that I will be there. On the reverse is my name and phone number. When I make luggage tags as gifts for friends, I put images of things for which they have an interest. It makes it personal and people appreciate that. You can even use business cards for luggage tags; great for briefcases or laptop bags.
When deciding how you are going to laminate, there are a few things to consider. The main thing is if you have access to a laminating machine. If you do, then you probably know where to get supplies and the type to use. Another thing to give thought to is the thickness of your laminating pouches. The thickness of laminating pouches ranges from 3 mil to 15 mil. In my opinion, 3 mil is just too flimsy to have attached to luggage that gets tossed and bounced around. My preference is 15 mil; however, you need to have access to a heavy duty laminating machine. Next would be 10 mil, still very durable and can feed through most laminating machines -- but if you have a machine, be sure to check it can handle the thickness. Five mil is not as good as 10 mil, but certainly better than three.
If you do not have a laminating machine, there are self-adhesive laminating pouches available. Scotch has a 12.5 mil self-adhesive laminating pouch, which I have not used but have read good reviews on their product. Most print shops offer laminating services, so that could be an option too.
Some luggage tag laminating products that you buy will already come packaged with plastic loops to attach the luggage tags. If not, check that you can find either the plastic loops or leather straps so they can be attached.
To laminate the luggage tags, put the insert into the laminating pouch and center it so that there is an even margin around on all sides. For hot machines, the pouch is put into a thin cardboard carrier, which is then inserted into the laminating machine. The heat melts the glue in the pouch as the rollers make sure a good tight seal is made. For self-adhesive pouches after placing your insert all you need to do is press to seal taking care to get any air bubbles out for a good seal.
Visit my website where you can purchase luggage tag laminating pouches including the plastic loops. These pouches are for hot laminating machines. And, if you would like to cut the luggage tags yourself and need guidance, please see my article, "Cutting Business Cards without Perforated Paper."
Luggage Tag Supplies can be found at:
www.laserlaura.com
This site needs an editor - click to learn more!

You Should Also Read:
Cutting Business Cards without Perforated Paper
Specialty Paper Online Stores
Making Bookmarks from Digital Photographs




Related Articles
Editor's Picks Articles
Top Ten Articles
Previous Features
Site Map





Content copyright © 2022 by Laura Nunn. All rights reserved.
This content was written by Laura Nunn. If you wish to use this content in any manner, you need written permission. Contact BellaOnline Administration for details.