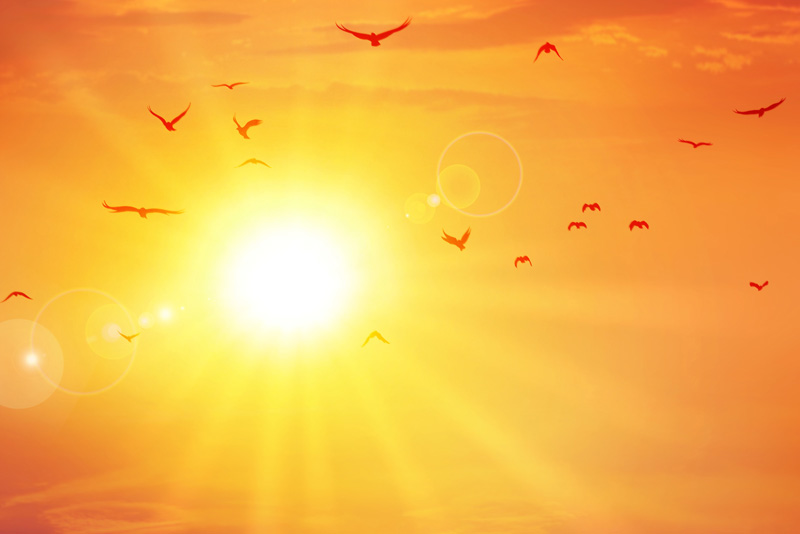 Amen

Amen is a Hebrew word meaning 'let it be so.'
It is our plea to God for a response to prayer, an affirmation of what will be done by God.
We are showing confidence in God's answer even before God gives it.

Angel Click here for a two page article about Angels. The angels at Jesus' birth. Are angels interested in salvation? What do angels look like? Should we worship angels?

Anoint

To anoint is to apply oil onto someone. In biblical times oil was dabbed or poured onto a wound in order to heal it.
Oil then became a symbol of God's healing powers, and anointment became a sign of trust that God heals. It is still a practice among some churches to anoint the sick with oil.


James 5:14-15 has this to say about anointing.
Is any one of you sick? He should call the elders of the church to pray over him and anoint him with oil in the name of the Lord. And the prayer offered in faith will make the sick person well; the Lord will raise him up. If he has sinned, he will be forgiven.



Apologetics

This is the art and science of making an intellectual case for Christianity and Christian beliefs.


In the Bible, we are called on by Paul and Peter to know and understand our faith so that we can explain it when the need arises, and defend it if need be.

When you can explain your faith, you're better equipped to live by it and to stand firm as situations arise in this complex world.



Apostle



One of the 12 men Jesus chose to work with Him during His earthly ministry after being equipped by the Holy Spirit.
Andrew, James the son of Alphaeus, James the son of Zebedee, John, Judas Iscariot, Matthew, Nathanael (Bartholomew, Peter, Philip, Simon, Thaddaeus (Judas) and Thomas.

Later and apostle was someone who had been with Jesus, had seen His miracles and then taught others about Him. This was applied to Paul.



Ascension

At the close of Jesus' earthly ministry, he went up into the clouds and to His heavenly home to sit at the right hand of the Father. This is referred to as the ascension.


Mark 16:19 When the Lord Jesus had finished talking with them, he was taken up into heaven and sat down in the place of honor at God's right hand.

Hebrews 9:24
For Christ has entered into heaven itself to appear now before God as our Advocate. He did not go into the earthly place of worship, for that was merely a copy of the real Temple in heaven.


Related Articles
Editor's Picks Articles
Top Ten Articles
Previous Features
Site Map



Follow @LynneChapman
Tweet





Content copyright © 2022 by Lynne Chapman. All rights reserved.
This content was written by Lynne Chapman. If you wish to use this content in any manner, you need written permission. Contact Lynne Chapman for details.