Improve Your Tennis Game in the New Year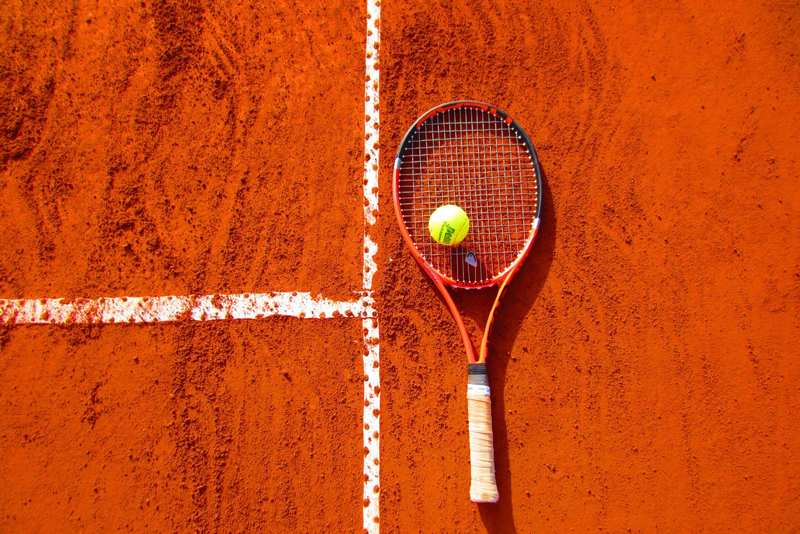 Tennis is the sport for a lifetime, so you have a long time to work on improving your game. For some of us, though, we take the easy way out, and play just good enough. You may be comfortable, and successful, competing at your current level, but do you ever think how good you could be? What if your weaknesses were to become strengths, and your game was solid. You could enter a whole new dimension in tennis.

Most of us procrastinate, it's just human nature. You want to improve your fitness level, or learn how to hit a slice backhand, but not during the regular season because it might mess up your game. So now is the time, just before the new season starts, to get out there and work on your game.

Here are some New Year's resolutions that may help improve your tennis game.

Focus on Fitness
Most all recreational tennis players could stand to improve their fitness level, both cardio and strength. Tennis is a physical game and the better shape you're in, the better you can compete, and the more you'll enjoy it. Try to get to the gym, really try, on a consistent basis. Take a jog before you go out to the courts, and run lines once you're warmed up. If you're a doubles player, take up a game of singles once a week.

Demo a New Racquet
You may be in a rut because of old racquet technology. They're not meant to last forever. If your game has improved over the past months or years, you should definitely not be using the same racquet. Racquets are designed for kids, beginners, intermediate and advanced players. This is a good time to try out a few different racquets and see if there might be something out there more suitable to your game. Ask your local tennis pro for a recommendation.

Improve That Backhand
Do you run around your backhand to hit a forehand, or avoid the net so you don't have to volley? We all have that one (or more) shot that isn't the greatest, and we don't have much confidence in. With a little effort and focus, you can turn those weaknesses into weapons. You may not develop a killer shot like the pros, but you could get good enough to make your opponent think twice about where to hit it.

Learn How to Win
Practice is for working on your strokes, and the gym helps get your body in condition, but you also need to work on your mental game. Understanding how to read your opponent and knowing how to take advantage of their weaknesses will improve your game as much as a new serve. Take the time to watch tennis on TV, and see if you can identify the strategy being used by each player.

Have fun on the courts!




Related Articles
Editor's Picks Articles
Top Ten Articles
Previous Features
Site Map





Content copyright © 2022 by Sandy Eggers. All rights reserved.
This content was written by Sandy Eggers. If you wish to use this content in any manner, you need written permission. Contact Sandy Eggers for details.