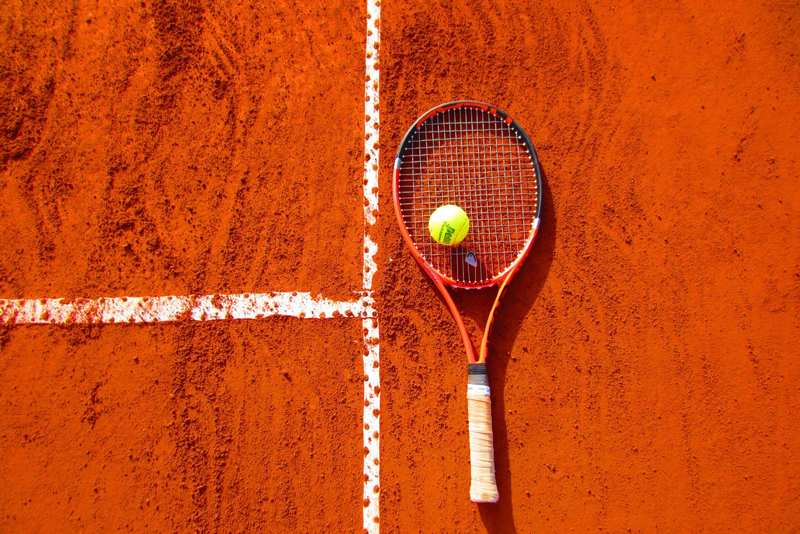 Tennis is basically the same game on all surfaces, but there are differences when changing court conditions, and that includes moving indoors. Players who are accustomed to playing indoors have a distinct advantage over those who normally play outdoors.
Some players are indoors all year around and others only come indoors due to weather and cold temperatures. The more time you spend indoors, the more comfortable you will become with the conditions, and can understand better how to adapt.
Players who don't play indoors might at first think it is no different than outdoors except there is a roof or some other enclosure. This is the first place where you can take advantage of the indoor newbie. Indoor tennis courts have their own unique playing conditions.
Many indoor courts are located in a large warehouse type of structure constructed out of cement. It retains heat in summer and cold in winter. Some facilities spend money for only minimal heating and cooling. Your opponent may not be prepared for these conditions.


Indoor courts quite often play faster and quicker than outdoors. The actual court surface will be truer - since the outdoor elements such as sun, wind and weather are not an issue in promoting court deterioration. With minimal external influences, indoor tennis will likely require your opponent to step up to the quicker pace.


The biggest change coming indoors is the roof. All of a sudden there is one. The lob is now your friend. Players who are not familiar with indoor tennis are nearly automatically intimidated by the ceiling height and very often can't measure the correct height on lobs.


Probably along with the ceiling also comes the walls. Indoor tennis can also seem somewhat confining as those concrete walls are hard and cold. Side court running room may also be limited, so any shot you can come up with that takes your opponent off the court wide will likely turn into a point for you.


Lighting is also a huge factor indoors. Outdoors, sun is sun and overcast is overcast, but indoor lighting is not at all the same. In fact, lighting intensity can vary from one extreme to another even within the same facility. A new player to indoor tennis will definitely have an adjustment period.


Lastly is the noise. It's a good thing and a bad thing. Again, external elements are greatly minimized, so there won't be any loud music coming from the picnic area, but you also have unfamiliar sounds such as high powered fans. The sound of a tennis ball hitting your racquet and bouncing on the indoor court surface is very unique. Some players like it and some don't.
Have fun on the (indoor) courts!


Related Articles
Editor's Picks Articles
Top Ten Articles
Previous Features
Site Map





Content copyright © 2022 by Sandy Eggers. All rights reserved.
This content was written by Sandy Eggers. If you wish to use this content in any manner, you need written permission. Contact Sandy Eggers for details.