Rock Collecting - activity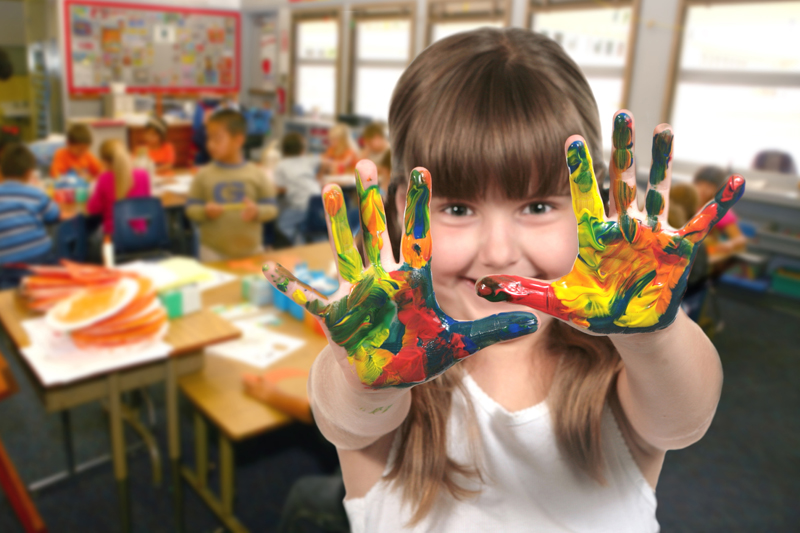 Earth Science Week is the second week in October. Unless you live where snow is covering the ground, it would be fun to plan an outdoor walk for this week. Rocks make a good collection to work on during Earth Science Week.

Materials needed:

A paper bag for each child
And egg carton for each child
Tempura paints - optional
Modge Podge - optional
Sponge brushes - optional

What to do:

Choose a good day for an outdoor walk. Talk about Earth Science Week and what it means.

Explain to the children that while you are all out taking a walk they will be looking for rocks.

Give a paper bag to each child.

While on the walk, talk to the children about different sizes, colors, textures and shapes of rocks. Help them compare rocks as they are walking along and adding to their collections.

Back in the classroom, have the children sort their rocks by their sizes, textures, colors or shapes. If the rocks need to be washed off – this is the time to do it. If they need to be washed put out paper towels to let the rocks air dry and have story time while they dry.

Some good books about Rock Collecting:

Everyone Needs a Rock by Byrd Baylr
Let's Go Rock Collecting by Roma Gans
Painting on Rocks for Kids by Lin Wellford
Rocks and Fossils by Chris Pellant

When the rocks are dry and they have been sorted the children can create a rock collection by displaying their rocks in egg cartons. Allow each child the opportunity to explain their collection and what sort criteria they chose to use for their personal "Rock Collection".

Have their rock collections on display for "Back to School" night.

Alternate activity - if the rocks are large (and don't fit in the egg carton display cases) – after washing and drying the rocks – let the children paint and/or decorate the rocks with tempura paints. When the paint is dry a coat of modge podge will make the paint and shine permanent.

What is Modge Podge?


• It is quick-drying – and you can add multiple coats for thicker glossy layers
• Good for use with kids as it cleans up easily with soap and water
• It dries clear

Enjoy this craft and learning activity.





Related Articles
Editor's Picks Articles
Top Ten Articles
Previous Features
Site Map





Content copyright © 2022 by Launa Stout. All rights reserved.
This content was written by Launa Stout. If you wish to use this content in any manner, you need written permission. Contact Launa Stout for details.