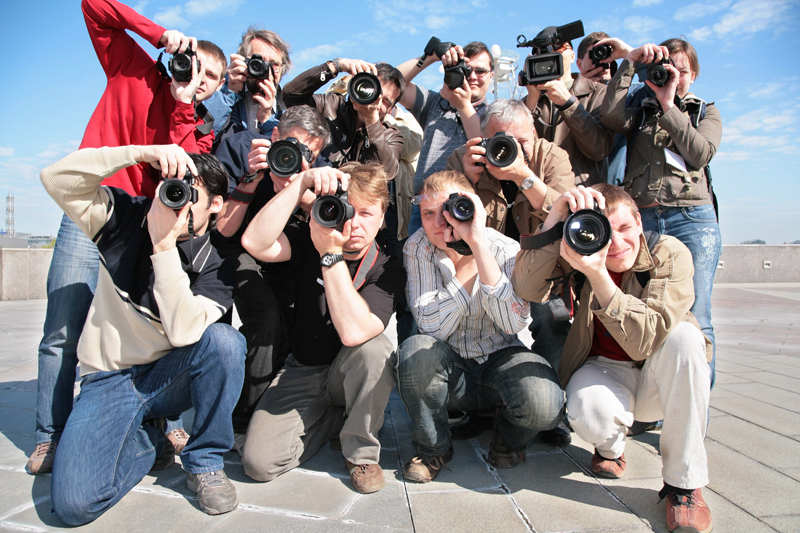 It is surprising how fast all of that shutter pressing can fill up a hard drive. And it's not that surprising that if you don't have a system to keep all of those digital photos organized, you just may never find that great shot you took last year of the sunset. There are many different ways to get all of those photographs organized, and different people prefer different ways.

One of the best ways to keep files cleaned up is to delete photos as you are saving them to your computer. I will often shoot photos over and over, slightly adjusting settings to experiment and see what will look the best. I don't need 40 shots of the waterfall, and I definitely don't need to keep anything that turned out blurry. Use a discerning eye when saving, and use the hard disk space to store your best.

There are two favorite ways to keep files organized. I use a combination of both, taking the best from both worlds. There is the file renaming system, and tagging system.

If you choose the file renaming system, you don't need any special software, just a system of naming folders and files. Some people will create folders based on time, and others use events and people. You need to start folders with your categories, which could be the year with months nested inside them or names of people or events. Whichever way you decide to go with, you need to be consistent with it. As you save photos you need to rename every photograph with an original and descriptive name such as 2011_birthday_Janina. Then you will be able use your computer's search function to locate that special photo.

If you prefer the tagging system, you will need some kind of software to organize the photos. I use Adobe Bridge, but there are many free ones to pick from such as Kodak Easy Share or Google's Picasa. All tagging programs let you create a list of tags to apply to photos. Each photo can have numerous tags. The more tags you use, the easier time you will have finding photographs later. You can tag many photos with the same tag at once by control-clicking on each photograph, and then clicking the tag you want to apply to them. If you have 50 photographs of the Grand Canyon you took yesterday, you can select them all and tag them all "Grand Canyon" and "2011," then go through and add individual tags to each photo.

To find your photos later, simply select the tag, and all photos with that tag will be displayed. To narrow down the number of photos displayed, select more tags. For example, one photograph might be tagged as "mom," "birthday," "cake," "2011," and "candles." By selecting the tag "mom," all of the photos that you have tagged as "mom" will be displayed. Then select "birthday" and displayed photos will be narrowed to photos of your mom at birthdays. This is a great way of finding all the photos of your son when it comes time for graduation and the school asks you to supply photos of him through the years. With one click on his name you will have every memory displayed for you.

When I save my photos to my computer, I have my program automatically rename them with the date (year, month, day) and numbers, and I have them all duplicated to an external hard drive. Then I go through and add the necessary tags, because I know if I wait for later, I will never get this done. My photos are automatically put in different files for each day, and once in a while I go through and file the folders together inside month and year folders to keep things neat and tidy.

Another great idea is to start a folder of your favorite photographs. This shouldn't be a huge file of every picture of your loved one, but rather a folder to duplicate those pictures you really love. Then when someone says, "Have you taken any great photos lately?" you won't stumble for a moment to show off your best.


*****************************************************************
You Should Also Read:
Preparing For Wedding Photography
White Balancing
Searching For Inspiration


Related Articles
Editor's Picks Articles
Top Ten Articles
Previous Features
Site Map





Content copyright © 2022 by Janina Webb. All rights reserved.
This content was written by Janina Webb. If you wish to use this content in any manner, you need written permission. Contact Ewa Sapinska for details.