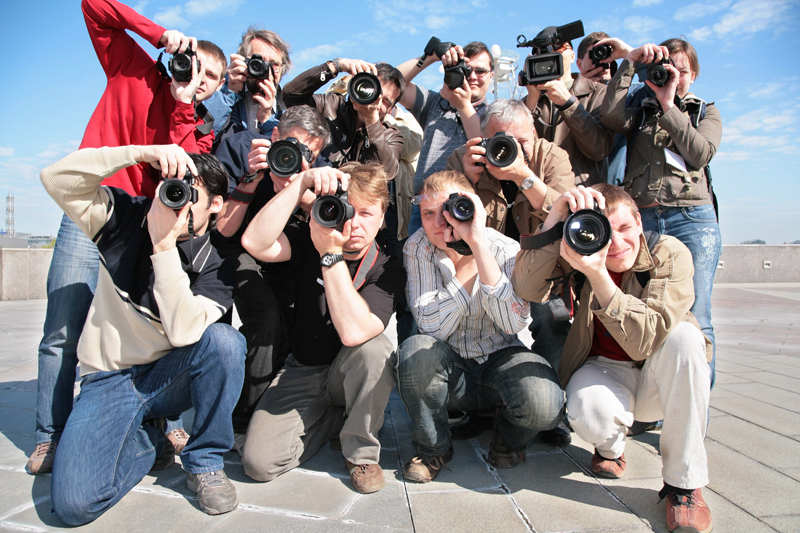 Colors look different in different types of light. Our eyes automatically adjust to make up for these differences, but a camera must be adjusted to help make up for these differences. A photograph taken with the incorrect white balance settings could give a photograph a blue or orange tint. In order to capture the correct mood in a photograph, you need to learn how white balancing affects your photos.

Most people use auto white balancing all of the time, and in most cases this works quite well. Most cameras come with presets for different lighting situations that might be difficult for auto white balancing, such as indoors, cloudy days, sunsets or night photography. Take some time to take photographs using the settings your camera offers to get used to them. Take a photograph using the auto white balancing, then take the same photograph using several different presets. Do this with several different types of shots in different lighting situations to see how these settings affect different light types. Check your owner's manual to become familiar with changing your settings on your camera.

Most cameras have a setting that let you set the white balance manually. Use this whenever you need your colors to be exact. To do this, set your camera to this setting. Have someone hold a white card or a white sheet of paper in front of your camera. Zoom in so that all you see in the viewfinder is the white card or paper. Some cameras have you push a white balance button at this point, others have you press the shutter. Now your camera will be set, and you can start taking photographs. As long as the light remains the same, you don't need to make additional changes.

How do you know if your settings are correct? If you are using a digital camera you can view your photographs as you take them. Look for items that should be white in your composition. Are they white? Or do they have a blue or orange tint to them? If your whites aren't coming out white, try another setting or do a manual white balance to correct it.

Some photographers will adjust these settings to create abstract pictures, giving the photographs an exaggerated tint on purpose. It is always fun to make adjustments and see how it will affect your picture. If you are using a digital camera, you get to see these results right away, which will help you decided what your next setting should be.



*******************************************************************************
You Should Also Read:
Shutter Priority
Using A Softbox
Consistency of Colors in Your Prints


Related Articles
Editor's Picks Articles
Top Ten Articles
Previous Features
Site Map





Content copyright © 2023 by Janina Webb. All rights reserved.
This content was written by Janina Webb. If you wish to use this content in any manner, you need written permission. Contact Ewa Sapinska for details.