Basics for the Italian Pantry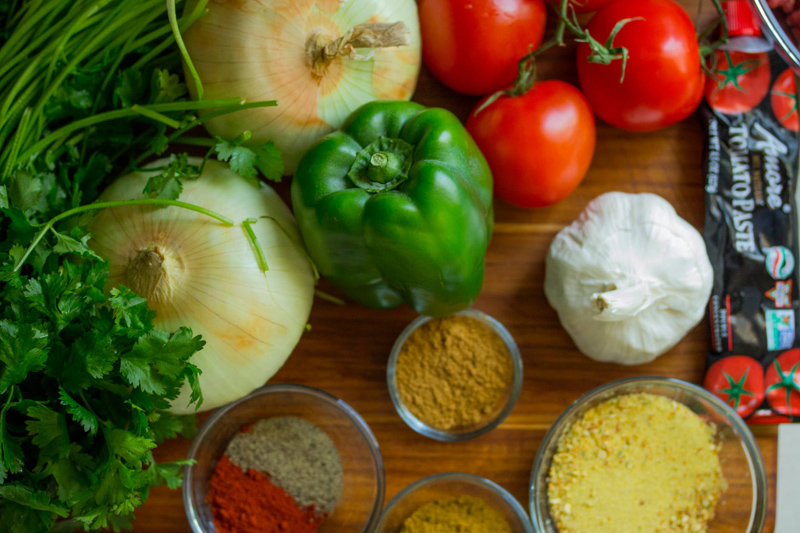 What spices, vegetables, and other staples should you keep in your kitchen?
The ingredients here should be found in any Italian food lover's food pantry. If you gather a supply of these items you will never be stuck for quick meals. Store everything in its original packaging, though you may put it in a zip lock bag for further storage. If necessary, refrigerate once opened.
Most of these items will keep for a long time. Being used in many Italian recipes they will never go to waste.
Basics
Selection of Dried Pasta
Salt
Black Peppercorns
Onions
Dried Bread Crumbs
Dry White Wine
Unbleached, Plain Flour
Staples
Porcini Mushrooms--Dried porcini mushrooms are available and an easy to use alternative to fresh porcini. Choose packages with large slices of whole mushrooms and avoid packages with mostly stems. When you rehydrate the porcini, the water is an excellent addition to risotto.
Garlic--Buy firm, fresh heads of garlic. Store them in a cool dry place. If you keep them in the refrigerator use a garlic storer or a paper bag. They will stay fresh for about two weeks.
Capers--You can buy them salted or packed in vinegar. Salted capers have the purest flavor. Refrigerate after opening.
Anchovies--Even if you don't like them on your pizza, they can add fantastic flavor to various dishes. Look for flat fillets of anchovies in olive oil, in a can or in a jar. Refrigerator them after opening.
Nutmeg--Buy nutmeg whole and grate it finely when you need it. It has a powerful flavor, so a little goes a long way. I use my cheese grater, the nut is soft enough to grate easily.
Juniper Berries--While most famous for being used to make gin, when juniper berries are dried they have a unique flavor perfect for lamb or venison.
Red Pepper Flakes--The are used for hot and spicy dishes. In small amounts they liven up a dish without packing too much heat.
Saffron--One of my favorite spices, saffron is also the worlds most expensive spice. The powder imparts the most flavor, but you can use the strands as well. Finely chop the strands before use. A little goes along way. Be careful, it will stain clothing and skin.
Dried Thyme, Oregano, Sage, Marjoram, Rosemary--Fresh is best, but not always available. These five will take you far in your culinary adventures. Get dried leaves not ground herbs.
Tomato Paste--Get tubes of tomato paste (similar to tubes of toothpaste) and use sparingly. I like tubes because you aren't tempted to over use it and can reseal and save the remainder.
Canned Tomatoes--The best are Italian plum tomatoes. I like to have whole, peeled tomatoes. I can crush them myself if necessary.
Sun-Dried Tomatoes--Yes, they've been over done. They can also provide a spark to a dish not available from other tomatoes. I personally prefer oil packed tomatoes in jars. They are always ready to use.
Balsamic Vinegar--Quality, quality, quality. Much of what is being passed off as balsamic vinegar is not. True balsamic vinegar should be at least 50 years old and will be pricey. For mundane use, you can use a lesser quality "balsamic" vinegar.
Olives--Italian and Greek black olives are best for cooking. For green olives, use large Sicilian olives.
Olive Oil--There are several grades of olive oil. Extra-virgin is the highest grade and pure is the lowest. Extra-virgin is obtained from the first press of the olives, without using heat. I use extra-virgin for almost all my cooking. The quality and flavor can make all the difference in your dish. Learn to read the label. Many olive oils have been sold recently that contain other oils. "Imported from Italy" is not the same as using only Italian olives.
Take the time to learn what olive oil you like best. Just as with wine, many factors influence the taste of olive oil. French, Greek, Spanish, and Californian olive oils all taste different than Italian. Many cooking stores will have samples of olive oils for you to try. Be aware that some have very short shelf lives, or may have been in the store for several months.
You Should Also Read:
About Olive Oil
Basics for the Italian Refrigerator
How to Cook Pasta


Related Articles
Editor's Picks Articles
Top Ten Articles
Previous Features
Site Map





Content copyright © 2023 by Paula Laurita. All rights reserved.
This content was written by Paula Laurita. If you wish to use this content in any manner, you need written permission. Contact Cinzia Aversa for details.