Basics for the Italian Refrigerator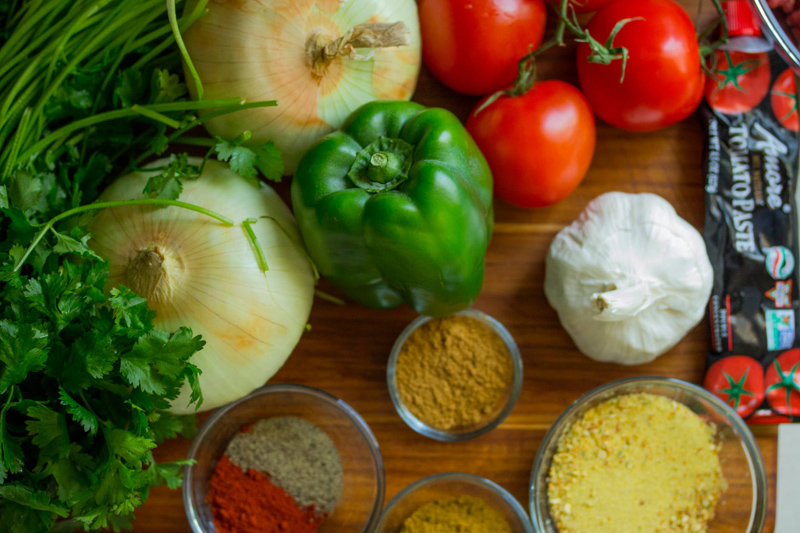 What meats, vegetables, and cheeses should you keep in your refrigerator?
You don't need spend a lot of money to have the basics on hand for a wide variety of recipes. Buy quality meats and cheeses. Buy fresh herbs or grow your own.
Basics
Milk
Heavy Cream
Butter (unsalted)
Eggs (large)
Carrots
Celery
Bell Pepper
Plum Tomatoes
Herbs
Basil--Keep this in a jar of water in the refrigerator. Wait until you are ready to use it before you tear or cut it. It will quickly wilt and blacken. You may also freeze basil.
Parsley--Flat-leafed parsley keeps the same way as basil. Detach the leaves from the stems. Wash and spin them dry before chopping.
Cheese
Parmigiano-Reggiano--While most recipes here simply list "Parmesan," the preferred cheese is Parmigiano-Reggiano. It is a cheese of the highest quality, flavor, and texture. It has been made in the same manner for over 700 years. If you buy it in a big chunk, cut it into smaller pieces, wrap each piece tightly in plastic wrap and then with foil. You can store these in the refrigerator for several months. Try not to handle with your bear hands. This will hasten the decomposition of the cheese. Use one piece at a time and grate it only just before use.
Pecorino Romano--This is a hard, sheep's milk cheese, aged for about one year, that is used for grating. Some people have used it because it is sometimes cheaper than parmigiano. I enjoy its sharper flavor, and use it in smaller quantities. Store it in the same manner as Parmigiano.
Ricotta--This is a cheese made from whey (the residue from the making of other cheeses) and is creamy in texture and light in flavor. It's been called the Italian cottage cheese.
Grana Padano (optional)--When I lived in Italy this was a common, low cost option to Parmigiano. It is often referred to simply as "grana." It was created at the beginning of the millennium by the Cistercian monks of Chiaravalle who used ripened cheese as a way of preserving surplus milk. It became so popular that by 1477 it was held to be the most famous cheese of Italy. The taste is fragrant and sweeter than Parmigiano. It has a grainy texture that gives it its name. You can store in the same manner as parmigiano.
Meats
Pancetta--This is the same cut of pork as bacon. It is cured in the same manner as prosciutto, but aged for less time. It is leaner than bacon and usually unsmoked. If you cannot find pancetta you can sometimes substitute bacon or country ham pieces.
Prosciutto Crudo--Most commonly known as simply prosciutto in the United States. This is an air and salt cured ham, aged for one year. For many years the US did not allow prosciutto to be imported from Italy. There are domestic versions available and some from Canada. It should not be too salty.
In the Freezer
Frozen Spinach--This is useful for various pasta sauces. You can also combine with ricotta for pasta fillings.
Italian Sausage, Mild--Great for sauces and main courses.
Chicken Stock--You can make ahead and freeze in ice cube trays. Pop out one or two cubes depending upon your need.
Sauces--You can make and freeze the following sauces. They make excellent additions to other dishes or quick meals
You Should Also Read:
Basics for the Italian Pantry
About Olive Oil
How to Cook Pasta


Related Articles
Editor's Picks Articles
Top Ten Articles
Previous Features
Site Map





Content copyright © 2022 by Paula Laurita. All rights reserved.
This content was written by Paula Laurita. If you wish to use this content in any manner, you need written permission. Contact Cinzia Aversa for details.