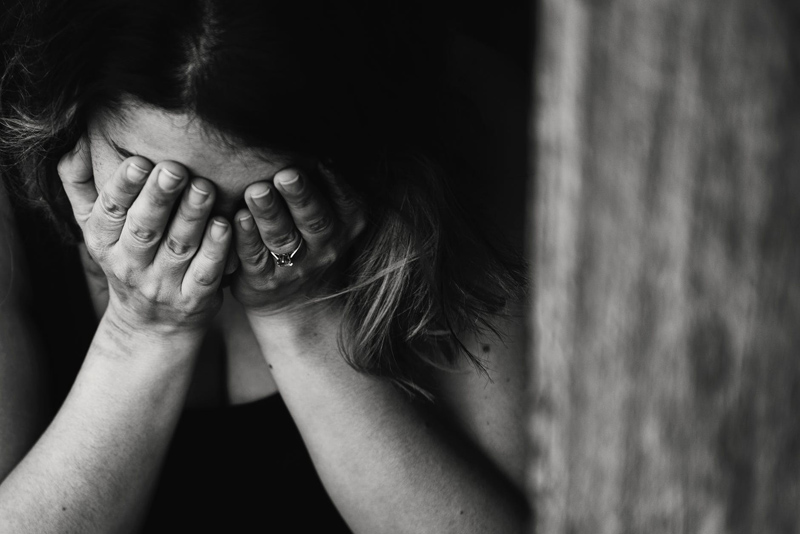 When a child is abused, it is as if the very foundation that they stand upon is no longer able to support them. I say this because children expect to be loved by their parents. A child is born into their family in complete innocence. However, when the parent does not love the child, but repeatedly abuses them, that causes the foundation of their lives to be highly unstable. The child might begin to think that abuse is normal and is warranted by their parents. The survivors might also feel as though it is their fault. They might begin to mentally tell themselves that they are bad, since their parents frequently hit them or yelled at them. Some children might begin to feel emotionally shut down, since their parent does not allow for any expression of emotions. They become numb. Inevitably, the child that lives in a home infested with abusive behaviors, might at some point begin hurting themselves, thinking they deserve it. Or they may hurt themselves as a means of punishment for being so bad.

There is a certain level of shame that accompanies the truth of how we might be coping or have previously coped, due to the abuse we endured as a child. It's odd, isn't it? If someone breaks a leg, there's no shame in going to the doctor and asking for treatment. If someone has an eye injury, they have no problem getting treatment. Yet, when someone has a mental health issue, there is a stigma or stereotype sometimes placed upon it. I am wondering why inflictions of the mind are so widely mocked and shunned while inflictions of other parts of our being are treated with compassion and sympathy. Oftentimes, this same difficulty is tied into coping through self-injury or self-mutilation.

I believe that many survivors struggle with self-injury of some kind, but they never tell anyone else, due to the shame they might be feeling. I, myself, waited many years before coming forward with it. For everyone desiring to be completely whole, we cannot be whole until we find help for our battered souls and bruised hearts. I grew up in a highly dysfunctional home. There was abuse in my family. I learned, as a child, how to hurt myself in order to somehow make me feel better. I want to encourage those survivors that might be struggling with self-injury to seek help. As survivors of childhood abuse, we do not deserve to be in pain or to be punished. The problem is not ours to own, but belongs squarely on the shoulders of our abusers. We are all unique. We all deserve to know joy and laughter. Healing is most certainly possible.


Related Articles
Editor's Picks Articles
Top Ten Articles
Previous Features
Site Map





Content copyright © 2023 by Kelli Deister. All rights reserved.
This content was written by Kelli Deister. If you wish to use this content in any manner, you need written permission. Contact Erika Lyn Smith for details.