Advantages of Adopting an Adult Cat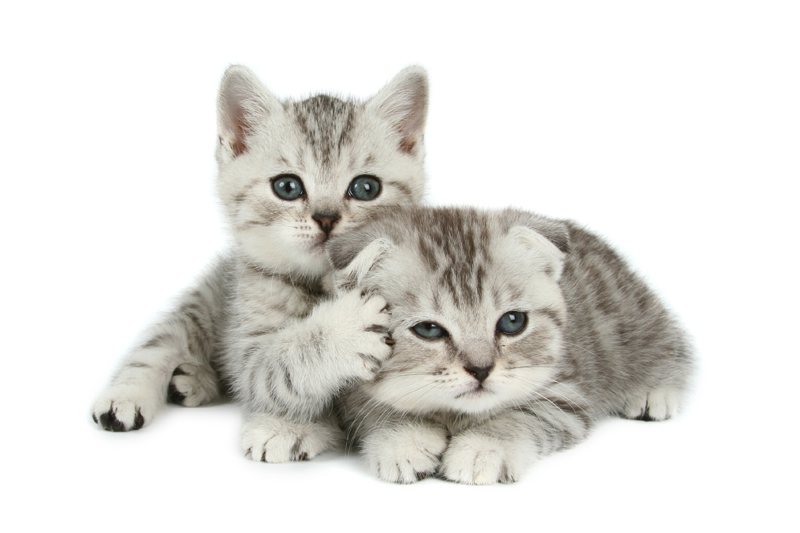 Once you've decided you want to bring a new kitty into your family, you must then decide whether to adopt a kitten or an adult cat. Let me say upfront that I don't think there is a wrong answer. Kittens are cute and precious. Because kittens are quite appealing, adult cats have a much lower rate of being adopted. Adult cats are just as precious and in many cases might be a better choice for you and your family.
There are many advantages of adopting an adult cat.
If you have young children, a kitten might be too rambunctious and easily frightened, and accidentally scratch your child. Young kittens have yet to learn to retract their claws. Young children could play too rough and accidentally hurt a kitten. An adult cat is likely to be more patient with young children and know when enough is enough – for both cat and child.
An adult cat has already developed his/her personality, so you know what kind of personality traits you are getting. A kitten is still developing and it's hard to predict what type of personality s/he will have in adulthood. So if you are looking for a specific kind of personality in your new fur baby, an adult cat is a better choice.
Adult cats that have lived with other pets or children might adapt to them in a new household more easily than a kitten.
If you have an older cat, a kitten might be too energetic for your senior cat. An adult cat could very well be a much better companion choice.
Adult cats don't require as much supervision. Kittens are still learning and exploring (and can be full of energy) so they require more care and supervision. Adult cats will certainly explore thus the old cliché "curiosity killed the cat," but kittens are more likely to get into trouble and potentially harmful situations.
Adopting an adult cat could save you money. Kittens need a series of shots and should be spayed or neutered. If you adopt an adult cat from a rescue group or shelter, s/he will already be current on vaccinations and (probably) be spayed or neutered. If you wish to adopt a purebred, you can usually adopt an adult for a fraction of the cost of a purebred kitten.
By choosing to adopt an adult cat, you could very well be saving a life. Kittens have a much higher adoption rate than adult cats. If a shelter euthanizes unwanted pets after a period of time, your choosing to adopt an adult cat could save that cat's life.
If you've read my previous article
Update on Your Editor's Cats
you know we lost four of our five cats in a short period of time (between July 2005 and January 2006). Our one remaining cat was our baby, Serena, who was born in 1994. Since she's a senior cat we decided it would be best to adopt an adult cat as our next addition to our feline family. We didn't stop, however, with only adopting one adult cat. Last year we added three new adult cats to our feline family. You can read about them in my updated article:
Update on Your Editor's Cats
. All three of our new kitties are so very precious and wonderful, and I can't imagine our family without them. They have already brought us so much joy and love.
Petfinder Shelter List
Find a Shelter or Rescue Group

You Should Also Read:
Cat Adoption
Adopting a Cat or Kitten
How to Help a Homeless Cat


Related Articles
Editor's Picks Articles
Top Ten Articles
Previous Features
Site Map





Content copyright © 2022 by Melissa Knoblett-Aman. All rights reserved.
This content was written by Melissa Knoblett-Aman. If you wish to use this content in any manner, you need written permission. Contact Melissa Knoblett-Aman for details.