Make Sewing Cards for Kids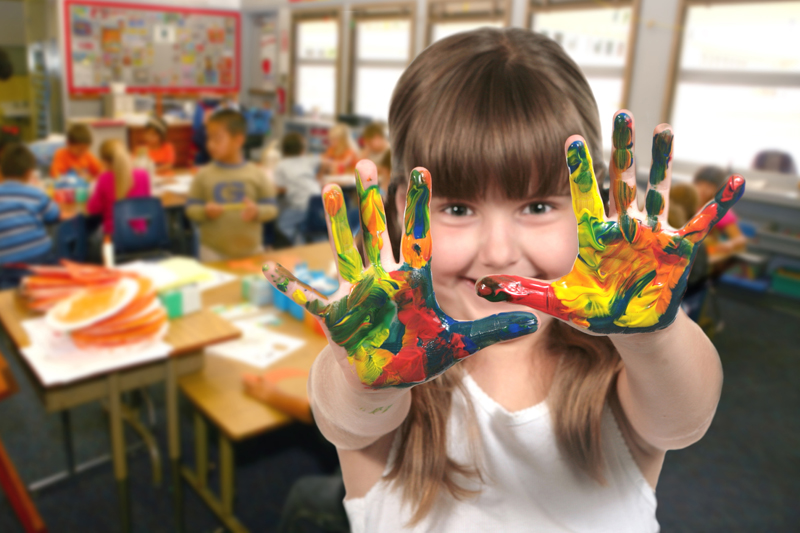 Make some customized sewing cards for your children. They are great for teaching basic sewing skills and improving fine motor control.

Sewing cards are simply sturdy shapes with pre-punched holes your child can use to practice sewing. You can buy them at most toy or craft stores, but it's more fun to make them together. Young children enjoy imitating grownup activities and, since sewing cards feel like real work to a child, they will enjoy it especially if you like to sit down to hand sewing or embroidery – then they feel like your "sewing friend"!

By making your own sewing cards you are able to customize the shapes to your child's interests. For instance – if you child likes horses – make sewing cards of horses…if they like farm animals-make sewing cards with pigs, ducks, sheep and chickens. Even if your child likes heavy equipment – trucks, bull dozers, fire engines – make some sewing cards that reflect their interests.

It can be very fun if you make a set of sewing cards for each season. A set could be for Christmas with a tree, ornaments, nativity and a star. A sewing card set for Halloween or fall could include some pumpkins, turkey, leaves and acorns on sewing cards.

If it will be your child's first experience with sewing cards make a very easy beginner set with a ball, a box, a triangle and a star. Starting out easy will give them the skills a confidence to try more difficult pictures.

Now you may be wondering about where to get the designs for the cards. Some people like to just draw them on the cardboard… but if that idea overwhelms you there are many good coloring books that could give you some ideas or pages to use. You could also search by theme for clipart on the internet. Cut out the chosen shapes and use them as a template and draw them on a piece of cardboard.

My favorite pieces of cardboard come from the back and front of a cereal box. I just use the cut out template, trace around it with a bright marker and sometimes add some features to the design. If you want to make the card last longer, you could laminate it at this point. I don't usually laminate, but instead fold masking tape over the long edges of the box to make the box cardboard more stable and sturdy.

Now you need to make a way to create the sewing holes. Not every paper hole punch will work as the designs may be too far from the edges of the cardboard. You need to have the holes at even intervals, about 1/2 inch apart, all around the card. If you can, put the cardboard on a 2'x4' and hammer a nail hole, or use an ice pick to make holes (this must be done by an adult).

Cut a long piece of yarn for your child to sew with. Wrap one end of the strand with tape to make the sewing easier (this sort of becomes the needle). Make a knot at the other end of the yarn to keep it from pulling through. Expect that they will need to take the yarn our a few times as it is a true learning experience to always put the yarn thru the hole on the correct side of the cardboard.

Now you're ready to sew! Poke the yarn up through one hole, pull it through until the knot catches, bring it over to the edge of the card and under, and poke it up through the next hole. Younger kids will probably sew with the "ins & outs" mixed up, but eventually they will catch on. You can save the cards, just unlace them. Even if your child becomes proficient at sewing the cards, they may have difficulty using a plastic needle, but it is worth trying as it continues to add the element of "working alongside of mom- just like mom!"


If you want to use premade sewing card here is a link to Amazon for a set my grandchildren enjoyed when we came back from Disneyland:




Related Articles
Editor's Picks Articles
Top Ten Articles
Previous Features
Site Map





Content copyright © 2022 by Launa Stout. All rights reserved.
This content was written by Launa Stout. If you wish to use this content in any manner, you need written permission. Contact Launa Stout for details.