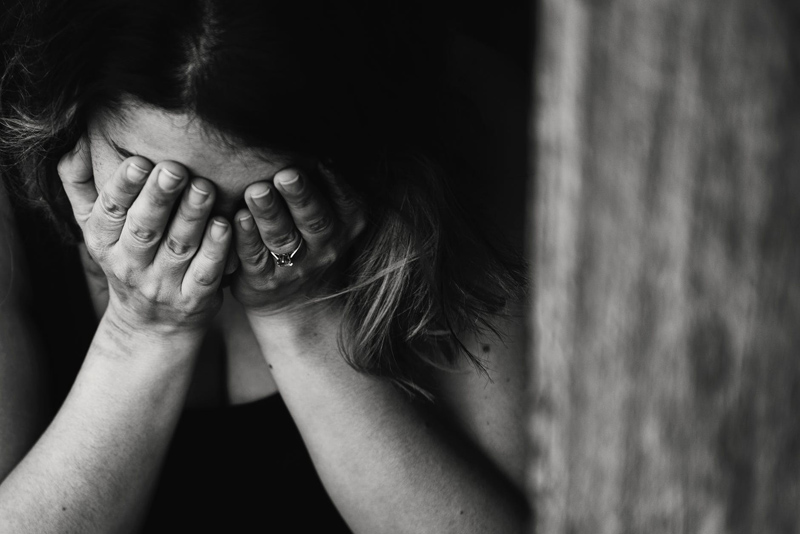 A boundary is something that a person establishes for themselves. It sets clear guidelines for the person's needs and wishes in every aspect of the person's life. In regards to survivors of child abuse, boundaries can help to keep them safe in areas such as emotions and physical space, among other areas. It is something that is extremely personal and is decided upon by the survivor.

Survivors of child abuse can have difficulties in setting personal boundaries for themselves. This is because when they were abused as children, they were never allowed to set guidelines for themselves. Instead, they were forced to adhere to the rules and behaviors of their abuser. They had no individuality or independence. In order to establish personal boundaries, a person must believe that they are an individual and have the right to act as such, even if it means setting their own boundaries for others to follow and respect. Victims of child abuse generally do not believe this. On the contrary, everything they do, say, act on etc., is usually monitored very closely by their abuser.

As the victim of child abuse begins to take their journey to healing and safety, there is much confusion. They are unsure of how to set a personal boundary. They are just as unsure about the fact that others must respect them and adhere to their boundaries. However, that can change and the survivor can begin to set clear boundaries for themselves.

An example of a boundary is that of physical space. Perhaps the survivor endured a time when their abuser had no respect for their physical space. The abuser might have barged into their room whenever they felt like it and hurt them. Or, perhaps the abuser sexually abused the survivor, when they were a child, and totally ignored the fact that the childhood victim had the right to say no!

This brings us to another boundary. It is that of saying NO! When a person says no to another, it is to be respected. No means just that -- NO! However, for a victim of child abuse, no means nothing to their abuser. Sadly, the victim's cry for it to stop is ignored by the abuser. Thus, there are no boundaries for the victim. Therefore, when the victim flees the abusive situation and begins to attempt to heal, they are unsure of setting their boundaries. I believe the first boundary that a person sets should be that of their individual right to say no and to have it respected.

Lastly, there are emotional boundaries. If the survivor, as an adult, is still in contact with their abuser, they must set boundaries that will protect their emotions. The abuser may verbally abuse the survivor or try to bring them down again, using the survivors emotions. As a result, the survivor must set personal boundaries that very clearly establish what is accepted and what is not. The survivor must protect their emotions. They no longer must be at the mercy of their abuser. Instead, they are an individual and need to establish strong boundaries. Perhaps, if their abuser tries to emotionally abuse them, the survivor must then make their boundary clear in that area. They have the right to tell their abuser that if they continue to spout out the verbal abuse, the survivor will leave and not accept what the abuser is saying. In many cases, relationships have had to be cut in order to protect the survivor of child abuse. This is because the abuser simply continues to abuse their victim and will not stop when asked to. This is when the survivor must remove themselves from this toxic relationship, even if it is a parent. That is part of setting healthy boundaries for themselves.

If you are a survivor of child abuse, I want to encourage you to begin to establish boundaries for yourself. It is healthy to set boundaries and will protect you from further abuse, in the future. Believe in yourself! Look deep within and begin to set your personal boundaries.



Related Articles
Editor's Picks Articles
Top Ten Articles
Previous Features
Site Map





Content copyright © 2022 by Kelli Deister. All rights reserved.
This content was written by Kelli Deister. If you wish to use this content in any manner, you need written permission. Contact Erika Lyn Smith for details.