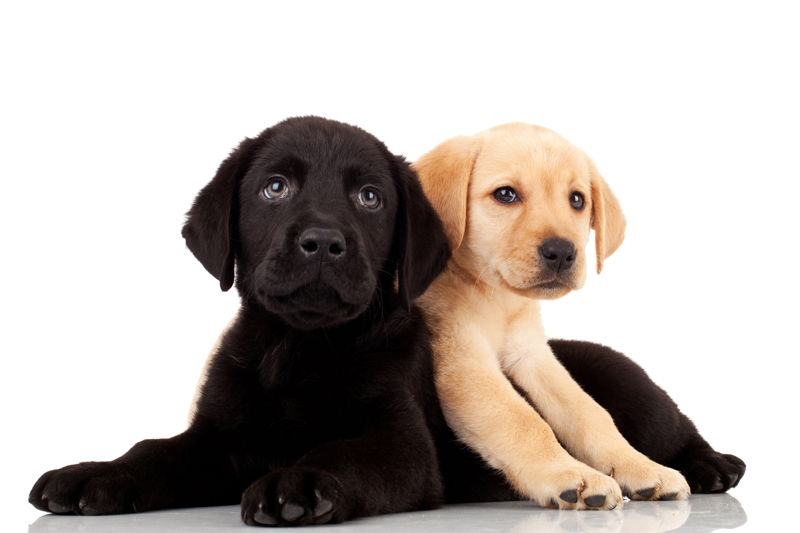 With the warm season approaching many of us, we yearn to be outdoors to enjoy the weather. This however brings on a whole slew of issues, the first being fleas (ticks are a whole other ballgame). If you don't want to put harmful chemicals on your pet or in your environment, try these Natural Flea Concoctions, they might just do the trick!

1. Flea Repellant – take a pint of boiling water, cover with a thinly sliced lemon and let soak overnight. This can be put into a spray bottle and spritzed over your pet's coat until damp.

2. Garlic – adding this to your pet's diet will keep them free of fleas.

3. Black walnut hulls – found in capsule form at your local health food store repels fleas, ticks and mosquitoes.

4. Mix together 1.5lbs diatomaceous earth (only buy the type found at your local gardening centre), 1.5 lbs of natural borax and 1 cup of salt. The diatomaceous earth pierces the exoskeleton of the flea, killing it. The borax and salt soak up the moisture of the flea and make all of those cracks and small areas that they might find to live in your home much more undesirable. Sprinkle it throughout your home onto carpets and into those harder to reach areas and allow the mixture to sit for a couple of days before vacuuming it up. *Note. These powders aren't poisonous, but it's not recommended for you or your pet to breathe it continually so leaving the home for a few days is preferred. If you choose not saturate the house with the mixture, try putting into the vacuum cleaner container or bag so that all the fleas sucked up will die. This process may need to be repeated several times as it will not kill any eggs that have yet to hatch.

5. Wash floors by combining the juice of four whole lemons (rinds included) with half a gallon or two litres of water.

6. Add white vinegar to your dog bath.

7. Take a spray bottle, add two parts apple cider vinegar to one part water, mix and spray over pet's coat. Do this outdoors so any fleas that happen to be in the fur won't be in your home. This would be repeated every 3-4 days.

8. Rosemary – steep two cups of fresh (or equivalent dried) rosemary into boiling water for 30 minutes. Add this to one gallon of water in a large bucket and after reaching room temperature, soak your dog in the mixture. Rosemary has anti-inflammatory properties and helps relieve the itching and scratching produced by the fleas.

9. Rosemary – pulverize into dust some leaves and shake over your pet's beds and play area to help repel the fleas.

10. Take herbal essential oils such as eucalyptus, tea tree, citronella, lavender or geranium and rub into your pet's collar, or take a bandana and spritz with the oil to keep fleas away.

11. Aloe Vera – combine the juice with some cayenne pepper and put into a spray bottle to spritz on the fur. Try mixing once cup of juice with a drop of essential oil, it has been known to kill fleas.

12. Strange as it seems, sprinkle Earl Grey Tea on your carpet and leave for a few days…has known to reduce flea activity.

13. Dawn dishwashing liquid for shampooing your flea infested dog or cat.

Keeping Fleas at Bay :

1. Fleas cannot stand the smell of eucalyptus. Take the leaves (found at craft sections of your local store), cut them up and place in open jars. Keep a couple in each room of the house. Place leaves around areas where the fleas were most invasive.

2. Vacuum daily…disposing of the contents securely.

3. Wash bedding and rugs that your pets sleep and lie on regularly.

4. Use a flea comb daily on your pet's fur – always pulling the direction of the fur. Drown fleas in hot, soapy water.

5. Trick: place a dish of soapy water under a light near your pet's sleeping area to attract and trap the fleas at night.

6. Take cedar chips and place along entrances where fleas might enter.

7. Plant Tansy, a herb in your garden or backyard as it will repel fleas.

8. Take your steam mop (invest in one if you don't) and go over all your surfaces as the steam is hot enough to kill the fleas and eggs! You can mist the floors with citrus oil afterwards. *While combating fleas, try to do daily.

Please always do your research and consult with your veterinarian before taking any home remedies or supplements or following any treatment suggested on this page. Only your vet can provide you with advice on what is safe and effective for your unique needs or to diagnose your pets particular medical issue.


Related Articles
Editor's Picks Articles
Top Ten Articles
Previous Features
Site Map





Content copyright © 2023 by Bettina Thomas-Smith. All rights reserved.
This content was written by Bettina Thomas-Smith. If you wish to use this content in any manner, you need written permission. Contact Bettina Thomas-Smith for details.