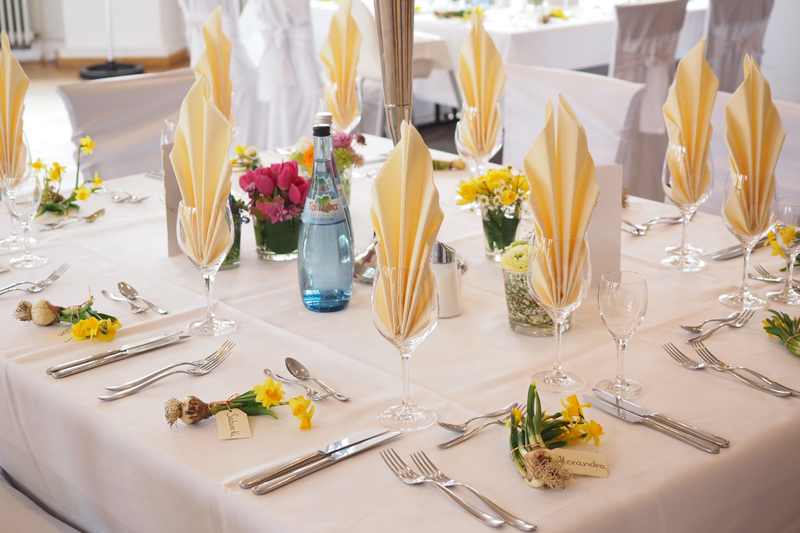 For many the thought of a tea party causes one to roll their eyes, shrug their shoulders and wrinkle their nose in such a way as to say, "Who would want to do something as snobby as that?" Others might think this is an event only for little girls who can dress up in their mother's clothes, donne frilly hats and wear gloves while serving tea to their teddy bears.

Truth be told, you may have been to a "tea party" and not even realized it. Yes, there are tea houses and hotels which have a tea service and I'm sure you would know if you attended that. Often, however, when attending a baby or wedding shower, or perhaps Easter or an afternoon in someone's backyard, you may have been participating in a tea party of sorts and not even known it.

If you find yourself invited to a tea party, there are a few details which, if you know ahead of time, may enhance your experience.

When you arrive at a tea party you'll discover that there are three courses. First you will be served scones, shortbreads and muffins. These are your "crumpets" where you will have little jams and clotted cream to place on your yummies. Next come the sandwiches. These are usually "tea size" which means they are cut in small squares with the crusts typically cut off. Last are the sweets such as cookies meringues and fruit.

Often the three courses will be served on a tiered tray. Three tiers to be exact. The scones and muffins will be on top. Sandwiches will be placed on the middle tier and on the bottom tray you will discover your sweets. If your tea party is larger than gathering around a table, the food may be served buffet style.

If you are going to truly enjoy this experience and soak up all there is to having fun at the tea party, you may decide to wear gloves. And why not? How often do you get the opportunity to wear a pair of crochet gloves? You can even wear that lovely hat that belonged to your grandma. You know the one with the feather in it? It's absolutely beautiful and you've always wanted to wear it. Why not now?

When you arrive all dolled up in dress, gloves and hat, remember that a lady does not have to remove her hat. She can keep in on indoors or out. Men remove their hat when going indoors. Gloves, however, need to be taken off while you are eating. You can place them in your purse and put them back on when the eating portion is concluded.

When eating at a tea party, you do not use a fork. The items are small and there is really no need for one anyway. You do, however, need to use your knife. There will be jams and creams for your muffins and scones. You don't want to dunk them into the little pots. Instead you will need to take a bit of jam, butter or cream on your knife and put it on your plate. You'll then break a bit of the scone and slather the jam on the piece which you will then eat.

Finally, although small (tea bites), the sandwiches and such are not sushi. You are not expected to eat them in one bite. Eat small bites. Think savor and nibble. Even though they are small, you don't want to stuff the whole sandwich in your mouth at one time.

The best thing about a tea party is that it's a relaxed opportunity to gather. Brewing tea is easy. The food is stress free. And the atmosphere is fun. Enjoy!!!




You Should Also Read:
Tea Partying


Related Articles
Editor's Picks Articles
Top Ten Articles
Previous Features
Site Map





Content copyright © 2021 by Lisa Plancich. All rights reserved.
This content was written by Lisa Plancich. If you wish to use this content in any manner, you need written permission. Contact Lisa Plancich for details.