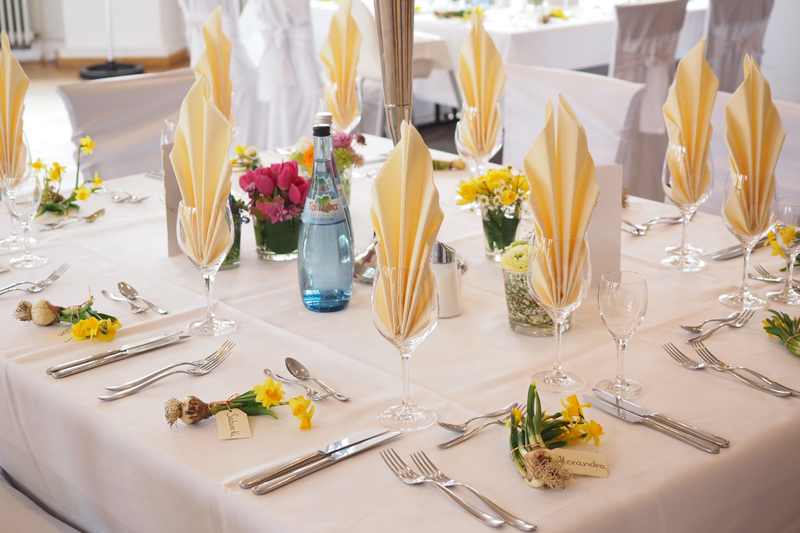 Tea isn't just for those who are British or Australian – although they love the ritual of afternoon tea as do many in the US and around the world. Ever have a hankering for an afternoon pick-me-up and decided to head out for Starbucks? See? Everyone could use a little tea time in their lives.

A tea party can happen anytime anywhere. It doesn't have to be a grand affair. There are tea houses and hotels that offer special tea times and they are wonderful opportunities to indulge and enjoy. Afternoon tea is the perfect time to regroup, indulge and enjoy a little bit of life's easier style.

You don't have to like tea to enjoy a tea party. There are many types of tea out there and even someone who dislikes the watery taste some describe tea as being, they are often surprised to discover that a fruity, blend is quite enjoyable. If you prefer coffee, often that is available too. Keep in mind, though, that this is a tea party so take part in it. Revel in the experience so you can honestly say you did it. Don't come away saying, "Well, I went to this tea party but I drank coffee because I never liked tea." Try a new tea. There are some amazing mattes and oolongs which are wonderfully exciting to sip.

When you attend a tea party, keep in mind you are snacking and enjoying…relaxing and savoring. You may very well end up completely stuffed but the ritual of a tea party is not to over eat. Everyone will be given a small plate. This plate is not meant to be overloaded with the scones, sandwiches and sweets all at once. There are no rules as to how many times you can go back and add more to your plate. You are just expected to show a little restraint by not loading your plate so high you need keep a balance in order to make sure nothing falls off the pyramid of goodies you've piled high.

As stated in "The Tea Party", an article I recently wrote, if you do wear gloves don't wear them while you are eating. You'll undoubtedly get crumbs on them and that's not very sanitary plus you'll stain the gloves. When drinking tea gloves are fine but eating – because you are really using your fingers (finger food, after all), you need the dexterity gloves don't allow.

When drinking tea from your cup and saucer, you raise only the cup to your lips, not the saucer. If the cup and saucer are on the table, you just lift your cup. If you are seated with no table in front of you, keep the saucer on your lap and again just lift the cup to drink from.

As for forks, knives and spoons – you will want to keep them handy. Once you pick up a utensil you don't place it back on the tablecloth. When you think about this it's a no brainer. Once you pick up a fork, you put it in your mouth. Of course you aren't going to place it back on the table – that would be unhygienic. You will place it on your plate. The same goes for the knife and spoon. Once you use your knife to spread butter or jam on a scone, you will replace it on your plate – not the tablecloth.

Finally the napkin. As we are taught from a very early age, you place the napkin in your lap. If you get up to get more food or tea you place your napkin on your seat. When you are done eating you fold your napkin and place it on the table next to your plate.

Hopefully you will allow yourself the opportunity to truly enjoy a tea party in the future. There is a reason so many people around the world look forward to this chance to relax and enjoy life. You deserve to discover this reason too.






You Should Also Read:
The Tea Party
Celebrations


Related Articles
Editor's Picks Articles
Top Ten Articles
Previous Features
Site Map





Content copyright © 2021 by Lisa Plancich. All rights reserved.
This content was written by Lisa Plancich. If you wish to use this content in any manner, you need written permission. Contact Lisa Plancich for details.