Creating Perfume-Your Laboratory & Tools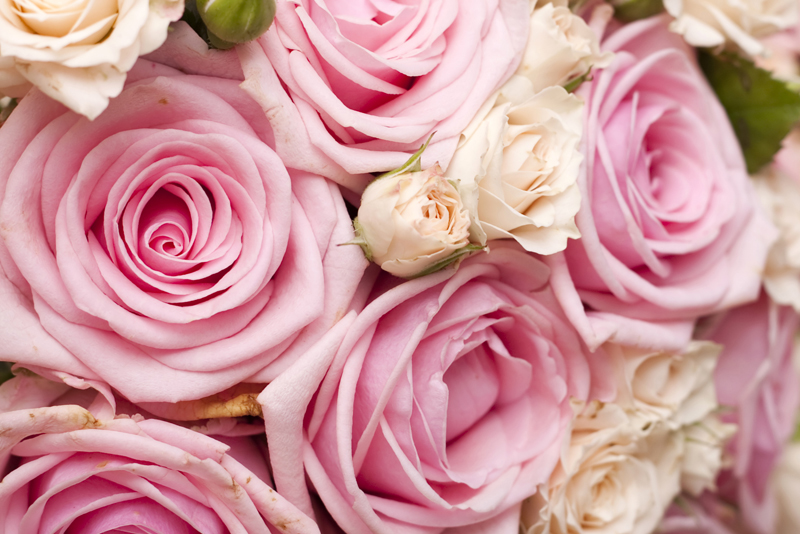 It's one thing to be over zealous about creating a new perfume blend but it's even more important to have your laboratory and tools up to standard. So in this article we'll review the rules and the tools of your workspace.
Safety First:

Always read the instructions carefully before every experiment
Every creation has a recipe, whether it cupcakes or perfume, so use only the ingredients and materials that are listed in the instructions for your blend. For example the essential oils, carrier oils or measuring devices.
Be careful with hot stove burners and open flames. Never perform experiments near them unless it's called for. Sometimes our kitchens serve as our workspace especially if we're creating scented soaps.
Make sure nobody smokes while you're working.
Wipe up spills immediately with a paper towel and then throw the paper towel in the trash.
Handle glass containers, for example the Flacons (perfume containers) carefully. If for any reason one breaks, wrap it in newspaper and put it in the garbage can immediately.
Setting Up Your Workspace
You should set up your workspace in an area that's quiet and with good lighting. Your work surface should be steady as possible and have a surface that is easy to clean.
Always work carefully and systematically and be careful not to spill anything because it might leave spots.
Have small plastic bags (like the ones you get from the grocery store) and paper towels so that you can immediately wipe up spills and throw the used materials, such as your smell strips, away.
You will need a pencil and paper for taking notes and writing on your smell strips.
Air out your workspace often or work near an open window. When you are done clean up and wash your work area with a moist paper towel and a few drops of soap.
Tools, Measurements and Procedures
Pipettes
You will need a pipette or dropper, for several experiments. When you squeeze the upper part, some air will escape. Dip the pipette into the liquid and release the pressure. The liquid will rise into your pipette. With a light squeeze, you can now dispense the liquid by the drop. Typically the liquid is an essential oil.
Preparation
Nothing is more disturbing or frustrating than not having all of your equipment and ingredients for your blend in one place. Check and make sure that you have all of the items needed for your blend before you begin your creation.
Smell Strips
You will need to prepare some smell strips or test strips for most of your experiments. These are simple long, thin strips of thick paper (blotting paper works best) used to dab a small amount of your perfume oil onto it in order for you to smell it. You know this well, every time you go through the cosmetic department someone's always there to throw a perfume strip in your face for you to test the latest new scent.
Filtration
Filtration is a method used to separate solid material and fine particles from a liquid. To perform this, simply take a round coffee filter or cut a circular piece about 3 inches wide from a normal coffee filter. Fold this filter twice and put it in a funnel and pour the liquid that is to be filtered carefully into the funnel. The solid particles will be left in the filter and the liquid will drip through.
Flacons
A flacon (pronounced Fla-kon) is a small, ornamental bottle with a tight cap. When transferring your perfumes from a measuring cup into a flacon, us a funnel with a filter. Put the flacon under the funnel and pour your scented liquid carefully into the funnel. Pour slowly so that you don't spill it.
If you use a small mini flacon, it will be better to use a pipette to fill your container. Be sure that there is space in the bottleneck, so that the air can escape when you drip in your perfume.
Cleanliness is as important in the making of perfume as it is in chemistry in general. Clean your used containers immediately when you're done. Warm to hot water with a few drops of detergent is sufficient. Rinse with clean water afterwards and dry the containers with paper towel. You may have to wash containers you've used for greasy or oily substances several times until the greasy film has disappeared.
You must also flush the pipette thoroughly after each use. To do this, fill it several times with water containing a little detergent, shake it and then squirt it out. Rinse it with clean water and let it dry.
Now you're ready to create beautiful smelling scents that aren't contaminated because with these tips and tools, you've got a clean space to work your magic.
Life Never Smelled So Sweet!
Juliette's Website
https://nyrajuskincare.com


Related Articles
Editor's Picks Articles
Top Ten Articles
Previous Features
Site Map





Content copyright © 2023 by Juliette Samuel. All rights reserved.
This content was written by Juliette Samuel. If you wish to use this content in any manner, you need written permission. Contact Juliette Samuel for details.