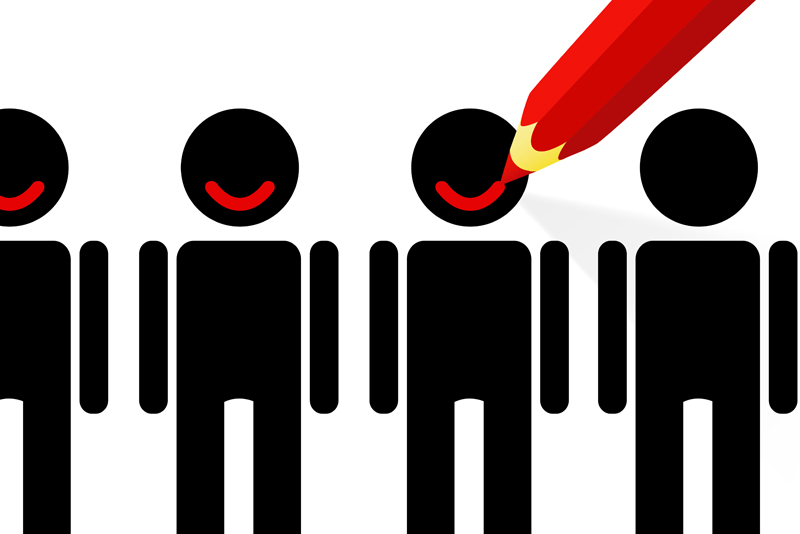 Almost everyone I know in recovery has underlined parts of the Big Book or the 12 & 12 that hold special meaning. Some have just about the entire book(s) highlighted and some, like me, write phrases, clichés or words that we hear in meetings. At times I will write a personal note to myself in the margin because something hits me as I read. I must admit that at this point in my recovery I'm usually reading these books in a group and so a long period of time goes by before there is any repetition.

There are some things I'd written a number of years ago that I can't quite make sense of the meaning today. But there are other thoughts I had put down that not only make sense but still give me pause. These either serve as a reminder to me that sobriety is one day at a time no matter how long we are in recovery or that I still have issues that need attention.

We were reading Step Two of the 12 & 12 and on the very last page I had written: "How did I expect God to love me when I couldn't love myself?" Perhaps this was one of those times when I read what I needed to read and ironically they were my own words to myself. So often in the fellowship we all hear someone share about self-loathing and someone will say, "We will love you until you learn to love yourself." Why is loving ourselves so difficult?

Love is a complicated subject whether we are talking about loving ourselves, others or accepting love from others. I thought it was easy to love others but the reality is that when we are in our disease, we truly love no one. What we do for others to show or prove our love is usually self-seeking and is more about how good we look. I have mentioned before that years ago I saw someone who read chakras. This was in my self-help seeking period. He told me that I would do anything for anyone; that I had the capacity to love others but I could not accept love from others.

At first I thought this was crazy but later on I realized that he was 100% correct. I couldn't accept love from others because I couldn't love myself. This whole "love thing" is very confusing even in sobriety. Today I realize that it is many times the small things that I have to accept as love. More important, though, is that I learned that I couldn't accept love because I did not believe I was worthy. I didn't believe I was worthy of God's love or human love. If someone loved me it was because they "had" to love me. Sounds crazy, doesn't it? But I thought my family, including my children and husband should love me because that was their job. I did not accept it as real love. It was almost an obligation. If they knew the real me they wouldn't love me at all. I didn't love me. I didn't even like me.

There is a lot involved with loving oneself. A lot of it is self-esteem, ego (in a good sense), self-awareness, and self-image. For me the most important factor in understanding love was the belief that the God of my own understanding did love me. It wasn't an overnight realization. It was through the steps, specifically Steps Four and Five that I began to understand and feel love in and out, around and through!

I would imagine that many of you share my sentiments and that in recovery we still have those times when we just don't feel good enough, confident enough, comfortable enough and have fears that still crop up now and then. These aren't huge but are upsetting because we just don't feel right. They don't make us feel the way we want to feel. What do we do? Pray and meditate. No one can make us feel different without help from our Higher Power. I believe God (my Higher Power) definitely speaks to me through others. This listening is part of meditation.

Last week I was feeling down. I was bogged down with work but felt unappreciated. I was in one of my "I really don't like the way I look" moods (I truly have to work on self-image), and I was in an overall funk. I work in an adult school as one of the administrators and so I know most of the 100+ students but not all. One of the students who I never spoke to and only knew by name came into my office. She stood there and almost robotically said, "Ms. Kathy, I was in my classroom and something inside of me told me I had to come and tell you that you are an incredible lady!" I looked at her and said, "What?" I heard her but it was just weird. She repeated what she had said. I thanked her but have to say that although it was complimentary, it kind of rattled me.

It changed my whole mood and demeanor. I don't know what made her come into my office (and I haven't spoken to her since) but I have to believe it was one of those God shots that happen when we make room for them. It is about loving me because I am worth it. God tells me I'm worth it and because of that I can learn each day to better love myself, others and to accept the love given to me. Question: Do you love yourself?

Namaste'. May you walk your journey in peace and harmony.





Related Articles
Editor's Picks Articles
Top Ten Articles
Previous Features
Site Map





Content copyright © 2018 by Kathy L.. All rights reserved.
This content was written by Kathy L.. If you wish to use this content in any manner, you need written permission. Contact Kathy L. for details.