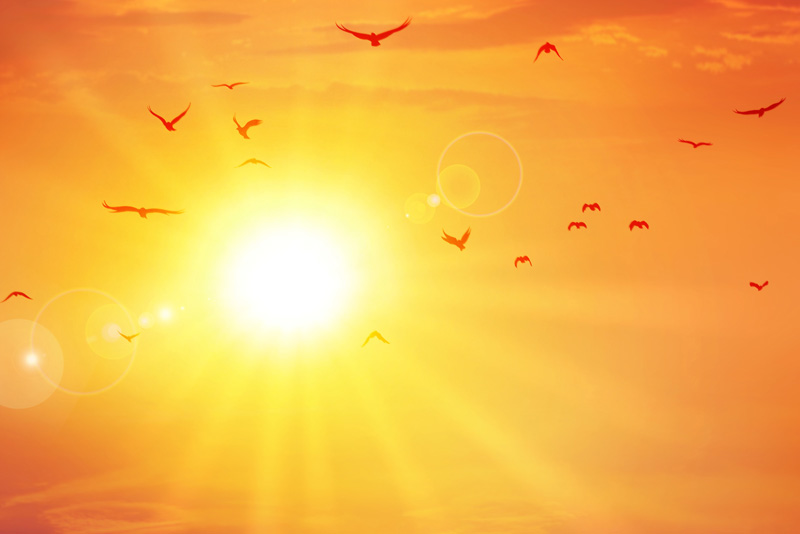 I found a great boutique today. It has the nicest selection of accessories. I can't wait to tell my friends. They will love it. When you find a great restaurant, do you tell people about it? Of course you do. You want your friends to enjoy the good food too. When you see a good movie, do you recommend it to your friends and even casual acquaintances? You want to share the news so that they will be able to experience it too. It is a natural response to the good things of life.
It is the same way with finding faith in Jesus Christ. Once you meet Him and receive Him into your heart, the happiness starts to overflow. It is natural to want to tell everyone. It is easy until you run into opposition. You may know someone who makes it obvious that they don't believe and that they are actually angered by someone who does. Then, we tend to pull back and keep our new found faith to ourselves.
John 1:35-42 - John the Baptist saw Jesus coming toward him and said, "look the Lamb of God, who takes away the sin of the world." Two of John's disciples were there with him. When they heard him point out Jesus, the Lamb of God, they left John and followed Jesus. One of them was Andrew, Simon Peter's brother. Andrew went out immediately to find his brother Simon. When he found him, he said, "We have found the Messiah ." And he brought Simon to Jesus

John 1 43-46 - Jesus found Philip and called him to follow. Phillip went out and found Nathanael and told him that they had found the Christ. Nathanael was skeptical, thinking that Nazareth was not the place anyone would find a spiritual teacher. He was skeptical - until he met Jesus.

John 4:1-42 - In the story of the woman at the well, a sinful woman met Jesus and was privileged to learn the Truth from God Himself. The woman, when she learned the Truth, left her water jar by the well and ran back to the town and, with the enthusiasm of a refreshed soul, proceeded to tell others of her experience. Do you think she may have run into some opposition? It is quite likely. She was known for her promiscuous life style. I'm sure there were many who thought she would be the last person to meet the Messiah. She did not let their unbelief deter her. She must have told everyone she saw for it is said that many people made their way to the well to see Jesus.
She was not a spiritual authority or a teacher. She simply shared the excitement that was in her heart. Because of this woman's testimony, many were saved.
If you love Jesus and are grateful for what He has done for you, share your good news. Use every opportunity to tell someone of the joy and peace you have found as a follower of Jesus Christ. It is not your responsibility to change their minds. It isn't necessary to answer their objections. You don't have to persuade them. Their salvation is up to God.
No opposition is worth withholding the joy of salvation.
You Should Also Read:
The Gospel
What Does it Mean to be Holy ?
Everyday Christian


Related Articles
Editor's Picks Articles
Top Ten Articles
Previous Features
Site Map



Follow @LynneChapman
Tweet





Content copyright © 2022 by Lynne Chapman. All rights reserved.
This content was written by Lynne Chapman. If you wish to use this content in any manner, you need written permission. Contact Lynne Chapman for details.