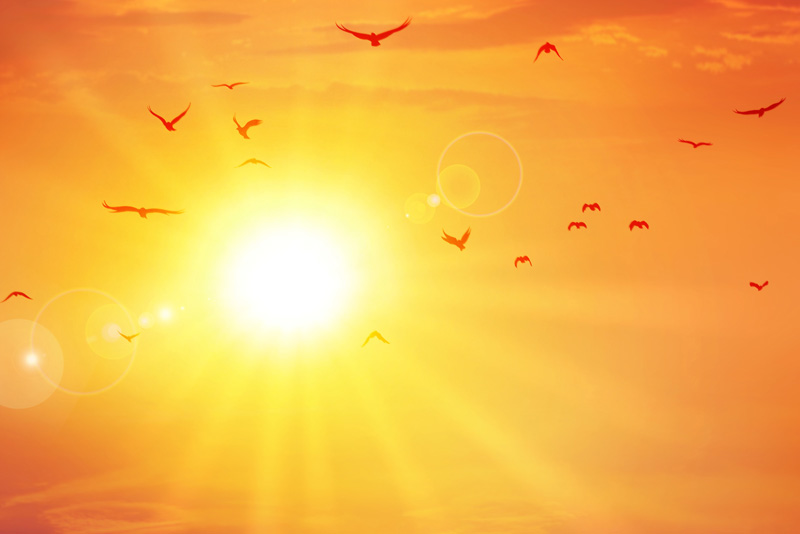 What is the gospel? We hear it used in
the gospel of Jesus Christ
and in the Bible as the
gospel according to Matthew
, the
gospel according to Mark
, the
gospel according to Luke
and the
gospel according to John.
Gospel is from the Greek word "euangelion" which means a message of good or good news.
The gospel is the good news. The good news suggests that there is bad news. The bad news is that every person has sinned - rebelled against God's authority, turning their backs on Him. The good news is that God made a way for everyone to be absolved of sin and to renew the precious relationship with Him and to live with Him eternally.
The gospel involves basic truths as set forth in the Bible. Let's start at the beginning.
In the beginning was God.
God is the Creator
. He created the earth, the heavens, animals, birds, etc. and He created us. We are dependant on God our Creator for our existence. As the Creator, He has absolute authority over His creation. He has authority over our lives. He is the Father. We are His children.
Sin is an offense against God
. It is rebelling against His absolute authority. The Bible tells us that everyone has sinned against God. That sin has broken our relationship with Him. Unless we are reconciled to God, we will spend eternity apart from Him. This is spiritual death. (Isaiah 59:1,2; Romans 3:23; Romans 3:10-12; Romans 6:23)
Now for the Good News, the Gospel.
God came to live with us as a man.
That man is Jesus Christ
. Jesus is the Son of God, perfect and without sin. He came to earth to live a perfect life and to die for us. He died to carry our sin to the grave. He died, was buried and three days later He was resurrected. He was raised from the dead. With this He defeated the power of death and sin. (John 1:14; John 1:29; Colossians 1:19,20; Hebrews 9:27,28)
Jesus is now at the right hand of God. He reigns as King of all. He freely gives His righteousness (sinlessness) to anyone who receives Him as Savior. When you put your trust in Jesus Christ to take your sin away, He gives you His righteousness. You are saved. Jesus is the only way for sinful mankind to regain the relationship with God. (Hebrews 1:3; Mathew 28:18; Ephesians 1:19-21)
The logical response to the gospel is.
Faith
: Faith is putting one's trust in the death and resurrection of Jesus Christ to pay the price for sin.
Repentance
: Repentance is a change of mind and heart. Repenting involves changing directions. It is turning away from sin and turning toward God. A changed life and changed behavior is evidence of repentance.
"I am not ashamed of the gospel because it is the power of God for the salvation of everyone who believes." Romans 1:16 (NIV)
You Should Also Read:
Dwight Moody and Eternal Life
A Fascination With Death
Eternal Security


Related Articles
Editor's Picks Articles
Top Ten Articles
Previous Features
Site Map



Follow @LynneChapman
Tweet





Content copyright © 2023 by Lynne Chapman. All rights reserved.
This content was written by Lynne Chapman. If you wish to use this content in any manner, you need written permission. Contact Lynne Chapman for details.