How To Make Scented and Colorful Gifts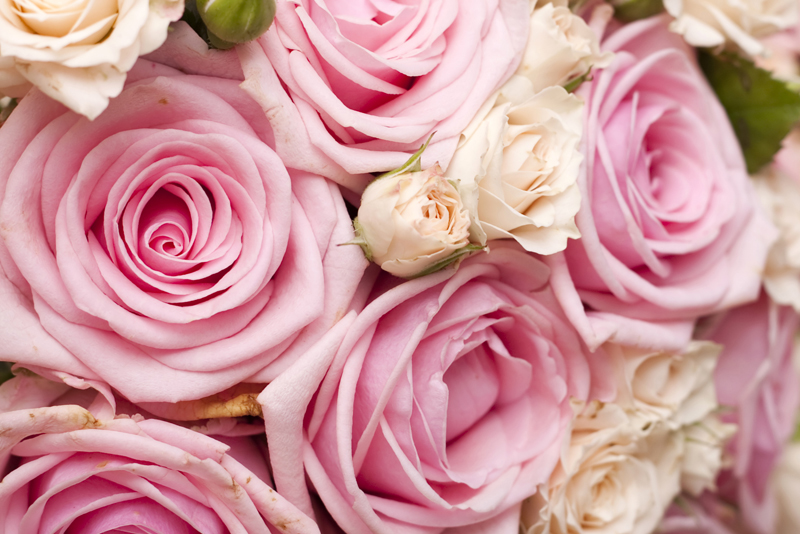 Potpourri
Potpourri or fragrant mixtures of flowers, spices or herbs that are kept in closed containers such as jars, are perfect for those of you with sensitive noses, especially if you don't like strong fragrances.
Here are your instructions:
-In order to make your own scented potpourri, you will need a perfume blend that you've made or one that you like very well, a decorative container (with or without a cover), a plate, flowers or flower petals, newspaper or paper towel.
-During the warm months, you'll be able to find what you need for a flower potpourri right outside in your garden or on nature walks. Don't have a garden or take nature walks, your local florist can become your best friend.
-Collect flower petals or entire flowers from your favorite plants. In order to dry them, put them on a large plate and cover it with paper towel or newspaper. Let them dry for many days. At least a week maybe two.
-Put the dry flowers or flower petals into a jar so that the petals have plenty of space.
-With the pipette, sprinkle some drops of your perfume on the flowers. the number of drops will depend on the amount of flower mixture you've dried. One to two is a great place to start. You don't want your mixture to become to moist.
Wah La, Potpourri!
Sweet Smelling Room Deodorizers
Cotton ball and pads are a quick and simple way to make your space smell great.
Here are your instructions:
-In order to make your scented room deodorizers, you will need a small jar, a small plate and cotton pads or balls.
-Put a cotton pad in the jar
-Add a couple of drops of your perfume to the pad with your pipette
-Place your jar somewhere in a room that can't be entered by small children and animals.
The perfume will add fragrance to your room because it can spread across your cotton pad. The surface of the small droplets of perfume will enlarge and cover the space of your cotton pads.
A Pretty Sachet
Sachets have always been a part of our scented world. They act as drawer liners or deodorizers, closet deodorizers and they will even keep your shoes smelling fresh.
Here are your instructions:
-For this blend, you'll need dried leaves from lemon herbs, chamomile flowers, dried lemon peels, a bowl, cotton or silk fabric (remnants are fine) scissors, paper, pins, thread, needle and chalk.
-If you want to be even more creative than you already are, you can make patterns and have your sachets in different shapes. This is what you would use the paper for.
-Cut out two 5 x 5 inch pieces of fabric. Use your chalk to create dotted lines. The lines will act as a guide for sewing.
-Sew the pieces together along the dotted line leaving an opening of about 1 inch.
-Turn the piece inside out.
-Mix a handful of the leaves and flowers in a bowl and sprinkle some of the perfume that you've created on them using the pipette and fill your fabric square with the scented mixture.
-Turn the edges of the filling opening inward and sew it together as neatly as you can using fine stitches.
That's it! You've created your beautiful scented sachet.
There are so many unique items that you can create using your perfume creations so don't fall into a box and limit yourself. Experiment with you world of perfumery and let your nose guide your path.
Life Never Smelled So Sweet!
Juliette's Website,
https://nyrajuskincare.com


Related Articles
Editor's Picks Articles
Top Ten Articles
Previous Features
Site Map





Content copyright © 2023 by Juliette Samuel. All rights reserved.
This content was written by Juliette Samuel. If you wish to use this content in any manner, you need written permission. Contact Juliette Samuel for details.