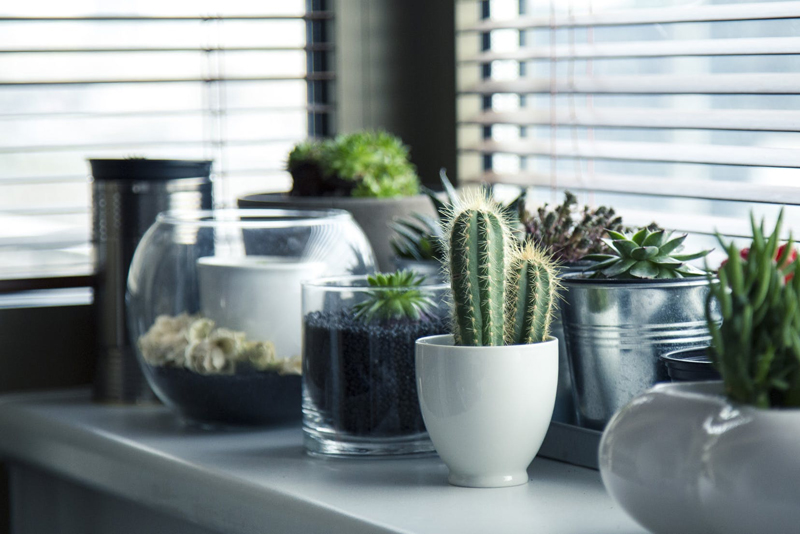 Pilea involucrata
, or "Friendship Plant", is an attractive plant for use indoors as a potted plant, hanging basket, or in a terrarium. The two varieties seen most often are "Moon Valley", a vivid green with corrugated leaves, and "Norfolk", which has black leaves with silver venation. They are as different in color and texture as two plants can be, but share the same low-lying growth habit making them great to grow as a pair.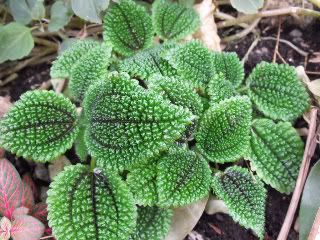 Provide your Friendship Plant with bright indirect light, avoiding the full strength of the midday sun. Morning sun or late day sun are acceptable and can be provided in an eastern or northwestern window. Plants placed in a southern window should be shielded by a sheer curtain.
In the summer, the potting mix should be kept fairly damp at all times but cut back somewhat in the winter. Keep the potting mix from drying out completely. Friendship Plant thrives in high humidity environments, which is one of the reasons it is often kept in terrariums. If you keep it in a pot, place it on a humidity tray or mist it frequently.
Potential pests of Friendship Plant are mealy bugs and spider mites. Check new plants thoroughly before bringing them in to your home and keep them groomed. Remove dead leaves as often as needed. Remove mealy bugs manually, but be careful as the plant is somewhat fragile and stems may snap if forced too far. Spider mites can be kept at bay if the humidity the plant desires is provided, but may show up anyway. These can be treated pretty successfully with a non-toxic, neem based spray.
Maintain a nice shape on your plant by regularly removing leaves that don't fit your ideal. Minor pruning like this is healthy and new plants can be easily propagated from the cuttings, thus the name "Friendship Plant". One plant purchase can turn into many plants to give as gifts to friends and relatives.
With age, Friendship Plant can begin to look a little sad or beat up. If this happens, simply propagate a fresh plant with cutting from the first. Once the new plant has gotten established, simply toss the old one out or let it live out the rest of its days in your garden. Moon Valley is hardy to USDA Hardiness Zone 8b, and Norfolk is hardy to Zone 10b, so be aware of whether the plant will live on in your garden or not.
This site needs an editor - click to learn more!

You Should Also Read:
Building Your Own Terrarium
Houseplants for Small Spaces
Houseplants Newsletter




Related Articles
Editor's Picks Articles
Top Ten Articles
Previous Features
Site Map





Content copyright © 2022 by Lisa Beth Voldeck. All rights reserved.
This content was written by Lisa Beth Voldeck. If you wish to use this content in any manner, you need written permission. Contact BellaOnline Administration for details.