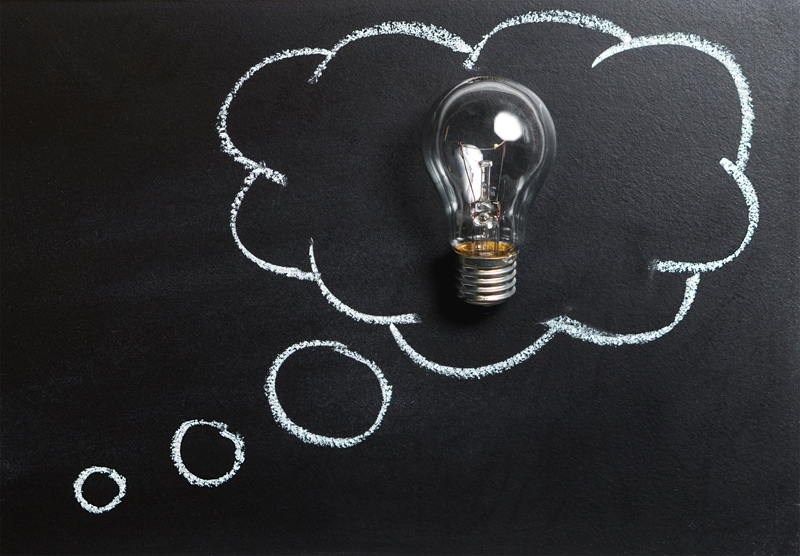 Attitude is the way you perceive, think or anticipate things to be. You control your attitude and attitude is 85% of your daily battle.

"Ability is what you're capable of doing. Motivation determines what you do. Attitude determines how well you do it." Lou Holtz

Look at the attitudes faith versus fear. You are given an opportunity to pack up and move to another country for one year. This move provides you with more income and opportunity than ever before, as long as you manage things correctly. In faith, you pursue your dreams because failure is far worse than not trying. In fear, you decide that failure is worst than the effort. Either choice will affect your experience and your life profoundly.

Imagine your career on a roll. One Friday, your day begins pleasantly. Everything is working in perfect order. Suddenly, your boss decides to take you off of a visibly, huge, team project and assigns you a small solo project. On first sight, this may feel like a demotion of sorts. You have plans for this team project. In your mind, the first project is an opportunity to show your skill set on an account that means a lot to Management. You may feel that this team project was going to be the prize that tilted the scale toward your next promotion or raise.

If you look at this same scenario through a more positive lens you may see better opportunities.

1) Look at each moment of negativity as an opportunity to learn. When you do this, you open yourself up to new possibilities. You may realize that because this project is of less value to the company, you have the time to really invest in researching solutions that you have not researched before. Maybe it will allow you to discover a better equation for getting the work done more efficiently. This new project may very well be a hidden opportunity to shine and show just how capable you are. Who knows, maybe this project will teach 'you' how talented you really are?

2) Be open to recognizing the arrival of a blessing and be grateful. Begin by saying "Thank you," to the Universe for each blessed opportunity at the time it is presented to you. "I may not know why you have presented me with this, but I am grateful," you continue.


As the days go by you will begin to unravel the blessing of this new assignment. Maybe it is an opportunity for Management to see your skill set without a team. Maybe when you finish this project and the others are still hard at work, you will be presented with an even bigger opportunity within the Organization. Maybe it is an opportunity for you to meet someone that presents you with a better opportunity; one that you have been asking for. Maybe your family life has been strained because of your time away and this project will allow you more time to commit to your loved ones. This blessing could be the exact thing your children needed while dealing with a personal crisis. By being open to the possibilities you will begin to be aware that blessings are flowing into your life regularly.

3) Recognize that moments of interruption, like this, are often warning signs that you are changing course, away from your true intentions. Sometimes these are signs that it is time to make a change and seek better opportunities because, once again, something new will offer more of what you need to get to your true intentions. This is similar to the idea of getting fired. Such moments offer you a chance to reassess and move in a different direction, one that will bring you closer to your dreams.

Do you see the difference in trusting versus fearing? Can you see how being positive can create wonderful outcome?

Here's an experiment. Start your morning w/a mantra like, "It's another beautiful morning! I'm thrilled and grateful to be alive. I am excited about what this day holds in store for me. Because today is a perfect day, I look forward to … (insert anything you wish to experience) and still, I know I will experience so much more." Put on a smile and start your day invested in this mantra.

Before bed, document everything that happens to you within your day. Review your experiences using the positive perceptions listed above. You will see that far more positive things have occurred.

Try this again, everyday for a week. Each day go forward expecting greatness. You will begin to notice that more and more wonderful things are entering your life.

By the end of the week, your positive attitude will have created a plethora of positive experiences. These positive experiences will provide you with opportunities you desire. These opportunities should be proof enough to inspire you to improve your attitude and your life.

Finally, if you discover only one speck of beauty in keeping your attitude positive, may it be that you notice how infectious it is. Notice how others around you are beginning to make changes too.

Next time you do this experiment, get your kids to do it too.




Related Articles
Editor's Picks Articles
Top Ten Articles
Previous Features
Site Map



Follow @inspiredyvonnie
Tweet





Content copyright © 2022 by Yvonnie DuBose. All rights reserved.
This content was written by Yvonnie DuBose. If you wish to use this content in any manner, you need written permission. Contact Yvonnie DuBose for details.