How Animals Survived Japan's Tsunami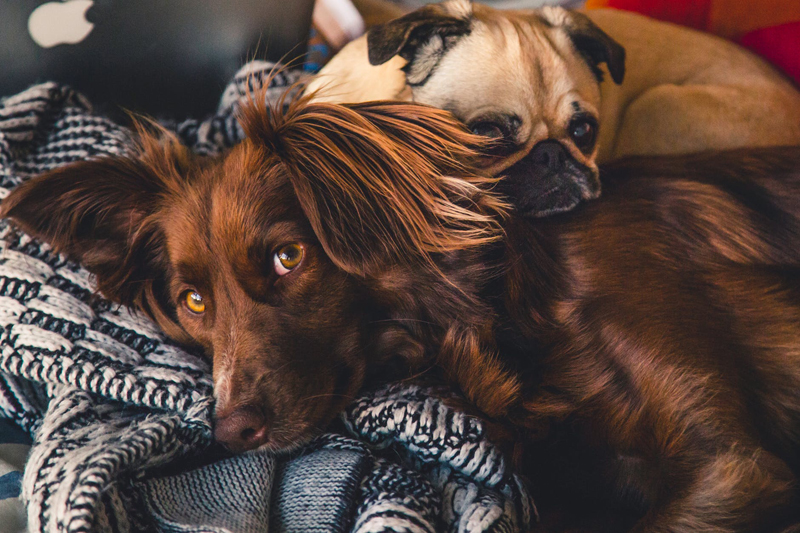 On March 11, 2011, a Tsunami hit the northeast coast of Japan without warning, facing residents and their pets with one of the worst natural disasters in their history. The empathetic global animal community listened in on media reports expecting to hear the worst as visions of a 2005 hurricane called Katrina lingered in their minds. Much to everyone's surprise, these reports did not surface. How did animals survive a Tsunami that struck without warning when more than a half a million perished with three days notice in Katrina? The answer is found in the fundamentally different approaches toward animal rescue. Here are some eye-opening, side-by-side comparisons.
Were animals permitted to accompany their owners to emergency shelters?
The Japanese government allowed pets to accompany their owners to emergency shelters.
Katrina families were ordered to leave their pets.
How many animal emergency services were put into action?
Within days of the tsunami more than a dozen outside volunteer services were permitted to work with the Japanese government to provide immediate animal assistance.
The Federal Emergency Management Agency (FEMA) did not allow outside volunteer services to assist and ignored Katrina animals.
What types of rescue services were provided to animals?
Japan received food, water, shelter, evacuation assistance, and veterinary services.
Due to the lack of services an estimated 600,000 animals died from abandonment in Katrina.
In reaction to the colossal loss of animal life in Katrina's aftermath, the United States Congress passed the Pets Evacuation and Transportation Standards Act, which requires states requesting FEMA assistance to have an animal evacuation plan in place. This is a non-funded mandate therefore it is prudent for USA residents to contact local authorities to see what programs have been put into place.
What Japan teaches us is to have a plan and be prepared. A simple way to do this is to include an animal emergency kit in your family's evacuation plan to prevent pet loss. An ideal animal kit would contain the following:
Dry food, water, dishes, spare leashes, collars, and shampoo
Food-grade Diatomaceous Earth to prevent fleas, ticks, and parasitic maladies
Duct tape, and twine for extra emergency collars, leashes, and tourniquets
Portable travel kennels and durable toys
Plastic bags and portable shovel
Spare towels and blankets
Veterinary contact card, medication, and printed copies of vaccinations and prescriptions
Secure name-tags with the pet's name and valid contact phone number
Soothing music for animals like nature sounds and Native American flute music
A printed list of pet friendly hotels for your state and immediately surrounding states
It is important to make flyers and keep them updated to reflect correct description, photo, name, owner, and veterinarian contact information. Print out a dozen flyers and keep them in a water/air tight storage container. Be sure to update flyers when there are any significant changes. Other things to add to the flyer would include:
Relevant features and details
The pet's color pattern, gender, and scars
Unique items like a collar design worn or animal outfits
Their spay/neuter status and medical conditions
The presence of an active electronic identification chip
How the pet interacts with strangers, children, and other animals
Have a hard-copy contact sheet handy with your local Humane Society, pound and pet emergency services. Petfinder.com is an online service that helps you locate active shelter, rescue, and foster-care programs and services in your area and is a wonderful resource for generating a list.
Assertive preparation is the best defense for animal safety in natural disasters. Japan's integration of individual, local, and national emergency plans demonstrates effective strategies to keep animals safe. We cannot prevent tsunamis or hurricanes from occurring but we can mitigate the amount of trauma incurred by paying close attention to issued warnings and through vigilant planning.
You Should Also Read:
Japan Requests Patience
Japan Resumes Animal Rescues


Related Articles
Editor's Picks Articles
Top Ten Articles
Previous Features
Site Map



Follow @WildlifeWelfare
Tweet





Content copyright © 2022 by Deb Duxbury. All rights reserved.
This content was written by Deb Duxbury. If you wish to use this content in any manner, you need written permission. Contact Deb Duxbury for details.