Philly Beer Geek - Worth the Title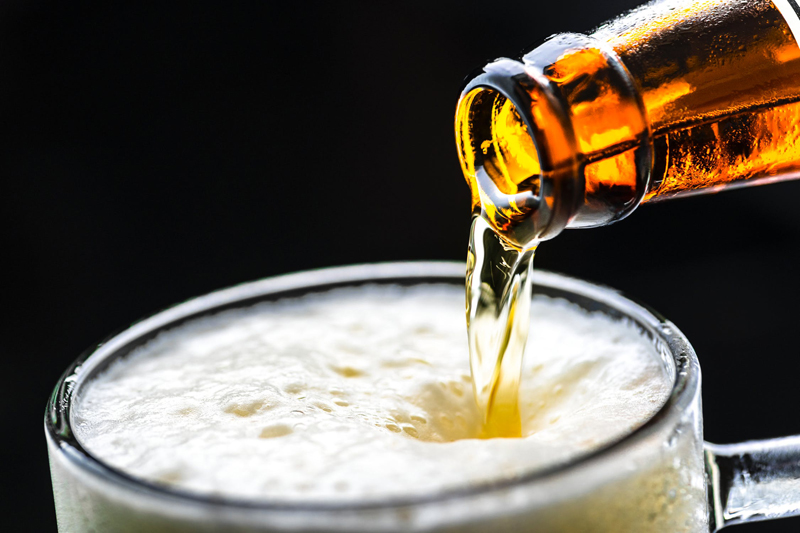 If it were easy, it wouldn't be worth the title, says Jason Harris of Keystone Homebrew. Harris, one of the founders of the Philly Beer Geek competition, is as passionate about beer as any of the Beer Geeks who hope to capture the crown. In 2008, he and Carolyn Smagalski, freelance Beer Fox at BellaOnline and yours truly, built this annual beer tourney with the intention of rewarding the guy or gal who just can't help turning every conversation into one about beer. What would your mother say about that?

Philly Beer Geek, in its fourth year, became endorsed by the Philly Beer Week Board of Directors as an official Beer Week event, with the Finals held on the last Thursday of Philly Beer Week – June 9th in 2011 - hosted by Mike Rose and Manayunk Brewery & Restaurant. In the past, the Philly Beer Geek champ has hauled home as much as $1,500 in beer centric prizes, and 2011 was no exception. Prizes have included cases and growlers of local beer, gift certificates to local establishments, beer books, homebrew supplies, shirts, hats, sashes, and other wearing apparel, tickets to the Great American Beer Festival, mugs and rare Belgian beer. In 2011, the winner will also received a catered happy hour (actually 2 hours) with 9 friends, to include an open bar of select craft draught beer and food from City Tap House.


"What does it take to win?" you ask. It helps to have a firm knowledge of beer overall. This includes understanding the difference between ale, lager, and beer made by wild yeasts. If you know that pilsner was born in Pilzn, Lambic is associated with Belgian's Zenne Valley, and Steam Beer is from San Francisco, then YOU should be the next Philly Beer Geek.

It helps to have a bit of knowledge about how much our forefathers loved beer too. George Washington signed legislation that included daily rations of beer for the militia and ordered his favorite porter from Robert Hare of Philadelphia. That's something they never told you in 9th grade history books.

But it's not all about knowledge. Remember the passion part? Beer is about being around people, sharing, having fun, and being creative. Parts of the competition include presenting a "beer moniker," a name that will describe the beer geek and what they stand for. Some of the most memorable include The Beeranthropist, Muse of Booze, Dump Bucket, Mad King Dougwig, and the Human Growler. Memorable – just like the best beer you ever tasted!


Perhaps, the funniest segment of the competition is the Finalists' last act. In the past, contestants have been required to describe their date with a Philly Beer, nominate a Beer for Mayor of Philadelphia, or propose to a Philly Beer. They are given this question before the final competition so there is time to prepare posters, props, and anything that will enhance their presentation. Then it is up to the raucous, sometimes mis-behaved, wit-drenched judges – well-known celebrities in the beer world – to make that all-important final decision of who will be the next Philly Beer Geek.

Philly Beer Geeks have had the privilege of standing next to Philadelphia's Mayor Michael Nutter for the tapping of Philly Beer Week's first keg, won numerous homebrew competitions, been a guest of honor at the Brewer's Plate in the Penn Museum, presented Beer tastings at the National Liberty Museum, poured beer to fuel donations for pancreatic cancer research, posed for photo shoots, written beer articles for local Philly magazines, and been featured in numerous media columns. Their level of involvement is all driven by an innate passion for beer.

Our 2010 Philly Beer Geek, Stephen Hawk, has even started a tiny brewery, currently called Local Nano, and become an event coordinator for the PBG competition.


Sponsors of Philly Beer Geek are in a win-win situation. In exchange for a small registration fee, they get their linked-logo on every page of the Philly Beer Geek website for an entire year. They are prominently mentioned in Beer & Brewing articles at BellaOnline, may have an exclusive article written and posted at the Philly Beer Geek and BellaOnline websites, have their preliminary round listed at Philly Beer Week, Philly Beer Geek, and the Philly Beer Geek Facebook websites, and are listed in the PBG Semi-Finals and Finals Programs. During the competition, the geek they sponsor gets to "talk-up" why his/her sponsor is a cut-above-the rest. And if their Beer Geek wins, they get even more attention. All this for eight bucks a month! That's power-marketing at its finest, and forward-thinking brewpub and bar owners get it.

Philly Beer Geek is sparking beer geek-style competitions in other American cities. In conjunction with the Asheville Brewer's Alliance in North Carolina, Mary Eliza McRae is organizing Asheville's first beer geek-style competition, the Asheville Beer Masters Tournament, with finals scheduled for June 2nd. Of course, there is no question that Wynkoop's Beerdrinker of the Year in Denver, Colorado was the spark that started them all … and who knows where it will lead?

Cheers!

Photos are (from top): Philly Beer Geek logo; 2010 Semi-Finalists April Reynolds, Jessi Black, and Jenny Hobbs; 2009 Semi-Finalist Jay White; Philly Beer Geek judges Don Russell, Doug Marchakitus and Lew Bryson asking for bribes


Michael Jackson's Great Beers of Belgium
- If you want to know more about Belgian beer, Michael Jackson's book on lambics, oude gueuze, Belgian Strong, Bieres Brut, and more is the one to have on your bookshelf.

The Beer Book
- Sam Calagione, extreme Brewer and even more extreme Owner of Dogfish Head Craft Brewery, guides you into Beervana



You Should Also Read:
Interview – Philly Beer Geek 2010 - Hawk's Win
25 Questions - Philly Beer Geek Fun
Philly Beer Geeks


Related Articles
Editor's Picks Articles
Top Ten Articles
Previous Features
Site Map





Content copyright © 2023 by Carolyn Smagalski. All rights reserved.
This content was written by Carolyn Smagalski. If you wish to use this content in any manner, you need written permission. Contact Carolyn Smagalski for details.