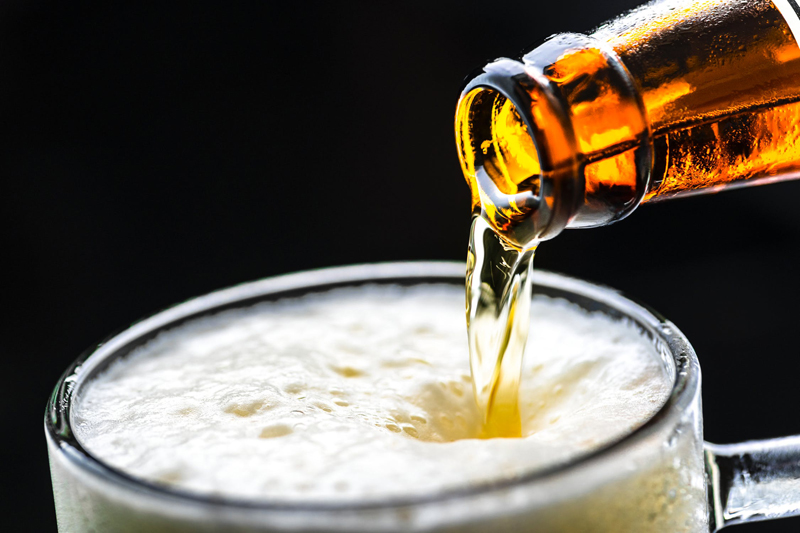 The 2010 Philly Beer Geek Semi-Finals Competition rolls out on Tuesday, May 25th at Manayunk Brewery & Restaurant, located on the edge of Philadelphia at the confluence of the Schuylkill and Wissahickon Rivers.

Those names are strange, are they not? Manayunk, Schuylkill, Wissahickon – words originally used by the Lenape/Delaware tribes, and then bastardized by foreign settlers until the indigenous words took on some semblance of familiarity to those who settled in Philadelphia from regions throughout Europe.

The Lenape words are as strange as some of the beers Philadelphians are drinking these days. Once upon a time, 40 … 30 … or even 20 years ago, mega breweries had lulled the taste buds of Americans into a stupor. Little by little, rice or corn had been added to beer in ever increasing quantities until taste-buds adapted to the change. By that time, Europeans perceived American beer to be the watered-down breath of true pilsners, cask ales, and hearty stouts. But writers like the UK's Michael Jackson, Roger Protz, and Gavin Smith, and Austria's Conrad Seidl made enough noise on the international stage that Americans took notice. Charlie Papazian began inspiring homebrewers to brew their own, while President Jimmy Carter opened the way for them to do so. The country entered an awakening. Better beer was taking hold, but the idea needed to mature like a fine barleywine in a bourbon cask.

The tables have turned, and no one knows this better than Philadelphia's Beer Geek Contestants. These are the ones who demand more from Philadelphia, who expect variety and quality, and who will often make it themselves if they cannot find it.

We could toast them with Apple's Think Different Campaign: "Here's to the crazy ones. The rebels. The troublemakers. The ones who see things differently ... and while some may see them as the crazy ones, we see genius. Because the people who are crazy enough to think they can change the world, are the ones who do."

Do they know everything about beer? Some know a lot about brewing, while others may know about Philly's tavern scene or suburban brewpubs. They may be well-versed in Belgian specialty beers or German kolsch and altbier. They may understand the regional landscapes or political alliances that shaped the development of beer styles. Or they may wrangle yeast. In spite of their vast knowledge, they don't know everything. They cannot. Beer is too vast a universe. Wynkoop Brewery's 2007 Beerdrinker of the Year, Diane Catanzaro, professor of organizational and industrial psychology at Christopher Newport University, Virginia, summed it up in her impressive beer resume: "[beer is] a foundation for learning about history, economics, art, psychology, chemistry, math, philosophy, biology, marketing, and business …"

Beer Geeks have courage, too. They are passionate about beer. Know it. Love it. Their friends think of them when they "talk beer." Yet they know they can appear to know nothing when they get in front of an audience and only have moments to display their knowledge.

The Grand Prize, over $1,000 in beer-centric merchandise – coveted specialty beer, (both local and imported), gift certificates, glasses, apparel, books, homebrew supplies, and 2 tickets to the Great American Beer Festival in Denver, Colorado - is worth the effort. The winner carries the title as Philly Beer Geek for the next year, too. Their sponsor may throw them a party or they may get to tap the first keg at the start of the 2011 Philly Beer Week Opening Tap ceremony.

Just participating is sometimes enough to propel dreams into reality. Doug Hager, a 2009 Philly Beer Geek finalist, has opened Brauhaus Schmitz, a German bar and biergarten on South Street in Philadelphia. Others will follow suit. Some will write about beer and spread their passion, or they may be featured in Beer Connoisseur, Draft, or Beer Advocate magazines. Their path may develop into a profession as a brewer, sensory specialist, or quality assurance expert. One thing is certain. Just being selected to participate in the Semi-Finals proves their worth. They are deserving of high praise.

Five judges, all experts in the field of beer, will make their choice. For 2010, judges are: Rosemarie Certo, veteran founder and owner of Dock Street Brewery; Casey Hughes, Head Brewer at Flying Fish Brewery; Larry Horwitz, Head Brewer at Iron Hill Brewery in West Chester; Lew Bryson, professional and award-winning drinks writer; and Nate Gefvert, 2009 Philly Beer Geek Grand Prize Winner. They will choose six contestants who will advance to the Philly Beer Geek Finals on June 10th, during Philly Beer Week. The suspense builds.

Cheers!
 
You Should Also Read:
Philly Beer Geek 2009 Nugget Nate Gefvert
Philly Beer Geek 2008 Steve Robson
Philly Beer Geek Semi-Finals Competition 2009


Related Articles
Editor's Picks Articles
Top Ten Articles
Previous Features
Site Map





Content copyright © 2023 by Carolyn Smagalski. All rights reserved.
This content was written by Carolyn Smagalski. If you wish to use this content in any manner, you need written permission. Contact Carolyn Smagalski for details.