Seven Fun Facts about Beer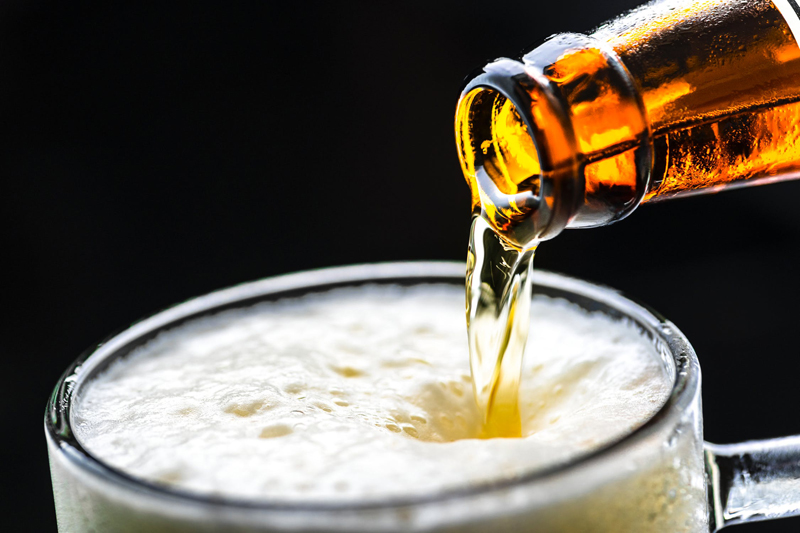 Summer is fast approaching and light reading is the name of the game. Here are a few fun facts about beer, glassware, and bottle capacities to feed your inquiring mind.

1. Kriek is a traditional Summer beer. This is a lambic beer made with cherries, fermented in oak-wood or chestnut-wood barrels. At Cantillon Brewery, fermentation in the bottle begins in early October and is complete in about 5 months. Aging enhances the flavor profile.

It is thirst-quenching, and blends well with white cheeses, brown bread, and fresh vegetables such as radishes, chives and cucumbers.

2. The shape of a beer glass can markedly affect the aromatic presentation, formation and retention of the head, and the sustenance of carbonation. In Belgium, each beer has its own unique glass. It is not unusual for European pubs to have 300 different styles of glassware. Check out E-Bay for some great bargains on authentic beer glasses.

3. Studies by German chemist Udo Pollmer and others, strongly indicate that soaking red meats in beer, before grilling, reduces the formation of cancer-causing HCA's (heterocyclic amines) and actually prevents the formation of these compounds. The catch? The beer must have alcohol content in order to be effective.

This is good news for those who love to cook or marinate foods in the delightful brew.

4. With the advent of the Craft Beer Revolution, America has become the envy of the world. There is not a spot on earth with more diversity, experimentation, flavor and passion associated to the brewing of beer. Styles that had nearly become extinct have been resurrected, due to an enthusiastic environment of serious crafters, both in Homebrew Clubs and in brewing operations with a passion for diversity. Sample the richness that is the signature of America.

5. German weissbier and Belgian witbier are the most versatile styles of beer for pairing with international cuisine. Whether it be for a delectable Summertime brunch, a midday lunch or full-course dinner, the light profile of these wheat beers will easily complement a wide array of foods, both ethnic or continental.

6. If you have ever wondered about the size of beer bottles, here is a quick reference guide:

Average Bottle/ crown cap = 12 ounces / 22 ounces
Flip-top Beer Bottle = 16 ounces / 1 litre
Beer Bottle with Cork and cage = 750 ml
Magnum = 1.5 litres
Methuselah = 6 litres or 1.58 gallons
Nebuchadnezzar = 15 litres or 3.96 gallons
Jeroboam = 3 litres or 3/4 gallon
Salmanazar = 9 litres or 2.37 gallons
Rehoboam = 4.5 litres or 1.188 gallons
Balthazar = 12 litres or 3.17 gallons

7. Beer is chock-full-of-malt which makes it an excellent component in basting sauces. As the liquid "cooks down," the malts in beer caramelize and blend with the herbs and spices, imparting a sweet-as-toffee glaze over meats such as beef, pork and ham.

A Schwarzbier or German Doppelbock can be blended with fruit jam and meat-enhancing herbs. "Smoked beer" basting sauces are great for grilling. Belgian Ales, blended with a dash of Southern Comfort or Scotch whisky, honey and apricot marmalade adds an awakening zip to ham, lamb or chicken.

Cheers!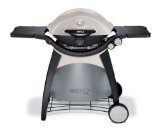 Grills come in all shapes and sizes, from this standard, easy-to-use gas grill to simple and super-deluxe models. Grilling is fun and there is nothing quite so satisfying as that outdoor flavor.

Weber 586002 Q 320 Portable Outdoor Gas Grill
You Should Also Read:
Amber Magic Peach n' Raspberry Crisp Recipe
Grilling With Beer Workshop - Marinades - Recipes
Grills - Grilling Tools - Beer Can Chicken Recipe


Related Articles
Editor's Picks Articles
Top Ten Articles
Previous Features
Site Map





Content copyright © 2018 by Carolyn Smagalski. All rights reserved.
This content was written by Carolyn Smagalski. If you wish to use this content in any manner, you need written permission. Contact Carolyn Smagalski for details.