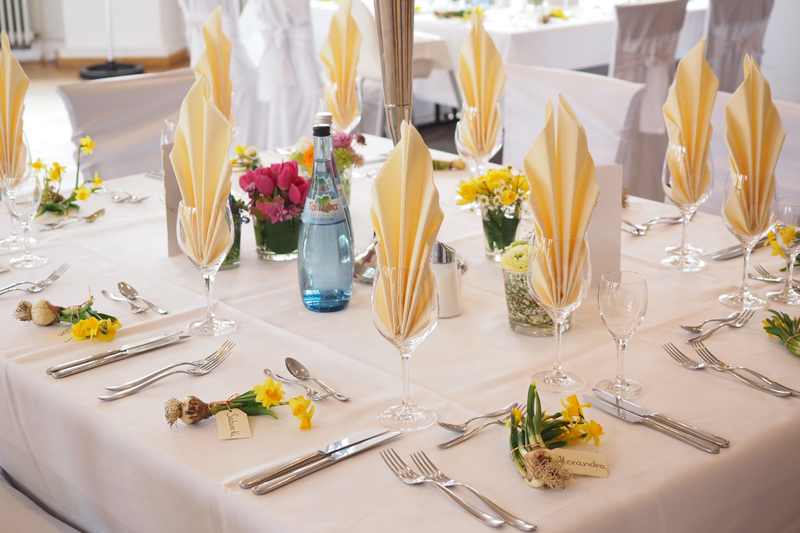 Life's a beach. And then you get married on one…or you're invited to a wedding that's at one. However it's presented, a wedding on a beach can be wonderful, romantic, relaxing and well, tough to dress for.

Clothing for a beach wedding can be casual. You aren't in a church. You aren't in air conditioning either. Many brides walk down the sandy aisle in a traditional gown, veil and train. Some, not so many layers. Whereas the bride can go as formal as she wants, it's not as necessary for the guests.

Women, you don't have to donne long sleeves, hose or even pumps. Men, there is no need for a blazer or even a tie. The wedding party has decided to make up their own rules by sidestepping the church; you don't have to dress like you are going to one. Beach equates with casual and you can do just that. We are, however, talking casual wedding so unless the groom will be wearing shorts, donning your board shorts would be a little too casual.

Depending on the beach's location, you can wear traditional wedding guest attire for the country you might be in. Saris, tunics and other clothing items might fit the theme, country or culture where the wedding is taking place. These purchases might allow for a few days before the wedding to check out a few items– anything to extend a stay for a little longer. If you are stateside, there are many sundresses, sandals and other outfits which are perfect for a beach yet respectful for a wedding.

As for shoes, ugh!! You will be walking on sand already. Don't go out and purchase a new pair on Manolos only to see them ruined by sand invasion and little sharp rocks. Opt for a great pedi instead. If you can pull off flip flops with your dress of choice then go for it. Men, you too can wear flip flops or sandals – tasteful ones and NOT Crocs!!

Odds are it's going to be hot – why else would someone be married on a beach? If you are attending a wedding on a beach in say Seattle (my home town) then whatever you choose to wear will just be covered in a trench coat and hip weighters anyway. Think outdoor wear for a rainy funeral if Seattle (or another tends-to-be-drizzly destination is chosen). But if the beach is hot, warm at least, then dress for the weather. Just like you would wear a different dress for a winter vs. summer wedding, your beach wedding attire is going to be more summer than winter.

It's also probably going to be windy too. I know hot means wanting something to shade your face. But wind means chasing the hat and missing the ceremony. So opt out of a hat unless you can pin it on and not have to fuss with it.

Beach weddings are a glorious way to celebrate nuptials. Just like any wedding, though, deciding what to wear will take a little forethought and consideration. As always, it's OK to ask the bride what she envisions for her guests. Odds are you won't be the first one to ask.


You Should Also Read:
Wearing Black to a Wedding


Related Articles
Editor's Picks Articles
Top Ten Articles
Previous Features
Site Map





Content copyright © 2022 by Lisa Plancich. All rights reserved.
This content was written by Lisa Plancich. If you wish to use this content in any manner, you need written permission. Contact Lisa Plancich for details.