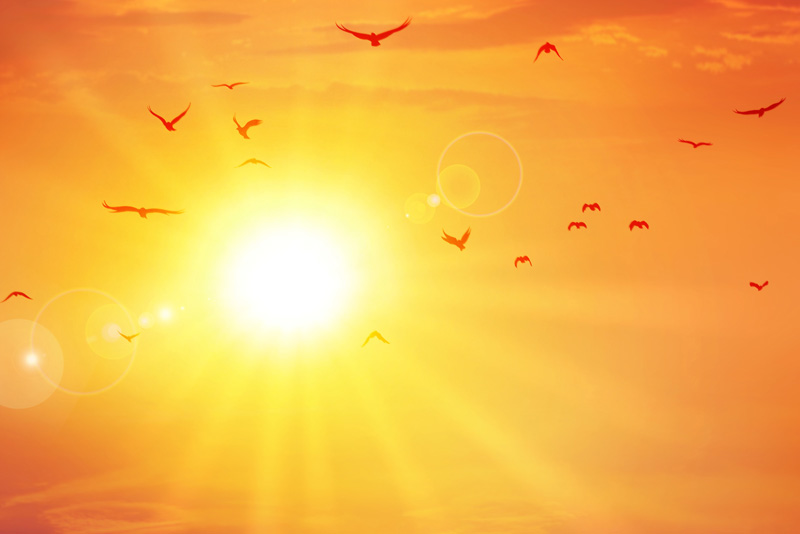 The book of Jude in the Bible begins by the author identifying himself as "Jude a servant of Jesus Christ and brother of James". Although there are differences of opinion, many believe this to be Jude, the half-brother of Jesus and son of Mary and Joseph. Jude also identifies the recipients of his letter. He wrote to "those who have been called and are loved by God the Father and kept by Jesus Christ." That's all of us who believe in and put our trust in Christ.
Believers have been called by God to be His. (Romans 8:28 )
We are kept by Jesus. In Him all things hold together and are sustained. (Colossians 1:17, Hebrews 1:3)
Jude greets his readers by saying "Mercy, peace and love be yours in abundance."
Such is the salutation of the letter written by Jude. I would love to stop right here and meditate on my good fortune. What better position to be in than that of servant of Jesus Christ, called by God to receive salvation - knowing that Jesus Christ sustains and holds together all things and knowing that I am a recipient of mercy, peace and love in abundance.
Jude continues with the body of his letter saying that he had wanted to write about the salvation that all believers share. Instead he felt drawn to write a warning to the church, urging them to defend the faith. Ungodly people had become involved in the churches. These false believers claimed some teachings of Christ but denied others. They believed that because of the grace of God, they were allowed to live immoral lives. Jude compared them to clouds without any rain, reefs that lie under the water and cause shipwrecks and shepherds who starved the sheep and fed themselves. They were self-centered grumblers and complainers. These people were dangerous in that they would confuse new or weaker believers with the distortion of truth. They caused divisions in the church by complaining and defiance of authority.
Jude urged true believers to strengthen themselves in the faith by prayer and by remaining in the center of God's love, and then to show mercy to those whose faith was weakening. Believers were to rescue those who were failing - snatching them from the flames. He told believers to show mercy, but to be cautious, making sure to keep their own faith strong and to not become drawn into the sins of others.
There are false believers in our churches today who are exactly as Jude described them. They profess to be Christians but will defy the authority of the Bible. They claim the grace and mercy of Jesus Christ but see no reason to turn away from sin. This is not a case of sinning without thinking - as we all do. These false believers commit sin willingly and willfully. In doing so they cause confusion and division.
As servants of Jesus, recipients of His love and mercy, we must be on guard and defend our faith. We must know the word of God so that we know His commands. We must build ourselves up by prayer. We must encourage weaker believers so that they do not fall. We are
defenders of the faith
.
You Should Also Read:
A Callused Spirit
A Christian Deals with Adversity
Learn What the Bible is All About


Related Articles
Editor's Picks Articles
Top Ten Articles
Previous Features
Site Map



Follow @LynneChapman
Tweet





Content copyright © 2022 by Lynne Chapman. All rights reserved.
This content was written by Lynne Chapman. If you wish to use this content in any manner, you need written permission. Contact Lynne Chapman for details.