A Christian Deals With Adversity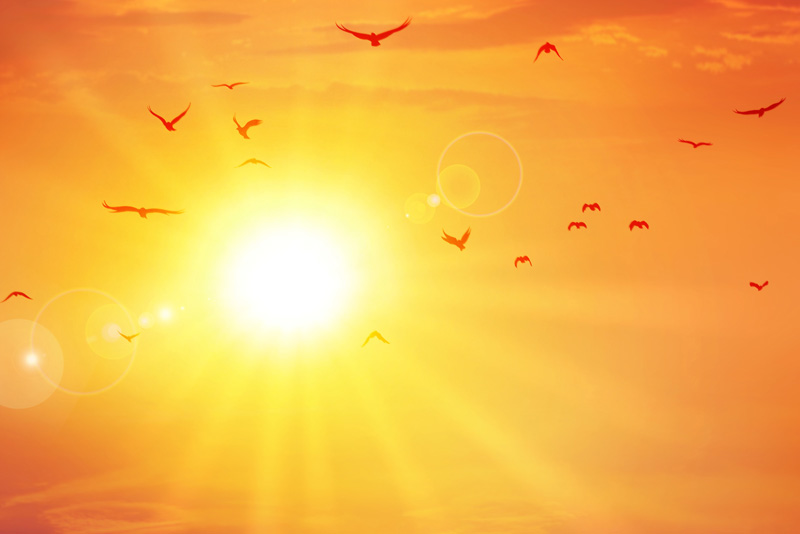 We never go through life without problems. Few, if any, of us are shielded from economic crisis, that may be none of our doing. Illness strikes without regard to age, social standing, race or religion. Being Christian doesn't mean that we will be protected from problems. It does mean that we know that our Heavenly Father, the Creator of the universe is at our side at every moment and especially during every crisis.
What is the first thing a Christian is supposed to do in adversity? - Pray
.
Whenever a worry arises, pray. When trouble strikes, pray. Whenever there is a question as to what course to follow – pray.
Philippians 4:6 says, "Do not be anxious for anything, but in everything, by prayer and petition, with thanksgiving present your request to God."
Don't waste time worrying when God has told you not to do it. Thank Him that He hears your concern and is answering your prayer. Then, accept the supernatural peace that is your gift from the Father.
Philippians 4:7 "The peace of God, which transcends all understanding, will guard your hearts and your mind in Christ Jesus."
Right now, if you are a worrier, you are thinking, "Sure, but what do I do in an hour or tomorrow morning when the reality of my situation comes crashing in on me again? How can I not worry about the mortgage payment, or the crime in my neighborhood, or – fill in the blank -? This is where Philippians 4:8 comes in. The apostle Paul gives us a list of things to think about.

He says to think about these things:
Whatever is true
real; genuine; authentic
Whatever is noble
of an exalted moral or mental character or excellence
Whatever is right
in accordance with what is good, proper, or just
Whatever is pure
clean, spotless, or unsullied
Whatever is lovely
of a great moral or spiritual beauty
Whatever is admirable
inspiring approval, reverence, or affection
Excellent
possessing outstanding quality or superior merit; remarkably good
or Praiseworthy
possessing outstanding quality or superior merit; remarkably good


When I make an effort to fill my mind with the things that are on this list, and I start looking for signs of true, noble, pure and lovely things, I soon find that there isn't any room in my mind for worry. Distress has been crowded out by the good things of God. Worry is a strong emotion; it keeps trying to return. I have found that I need a plan to keep my mind on the right track.

So, every night, before I turn out the light, I will make a list of what God has done for me. I will list the good things in my life. I will write them down. Then I will look at the list and thank God for what He has done for me.

Every morning, before I get out of bed, I will read my list of blessings. I may even try to add to the list. I will thank God for the good things He does for me. Then I will give Him my day so that I can live it for Him and His glory alone.




Walking With Women of the Bible
E-Book by Lynne Chapman
Join me in getting to know some amazing women of the Bible
while we extract valuable insights and lessons from their lives.



You Should Also Read:
Stress Relief
Attitude Adjustment
Anxiety or Peace of Mind


Related Articles
Editor's Picks Articles
Top Ten Articles
Previous Features
Site Map



Follow @LynneChapman
Tweet





Content copyright © 2022 by Lynne Chapman. All rights reserved.
This content was written by Lynne Chapman. If you wish to use this content in any manner, you need written permission. Contact Lynne Chapman for details.