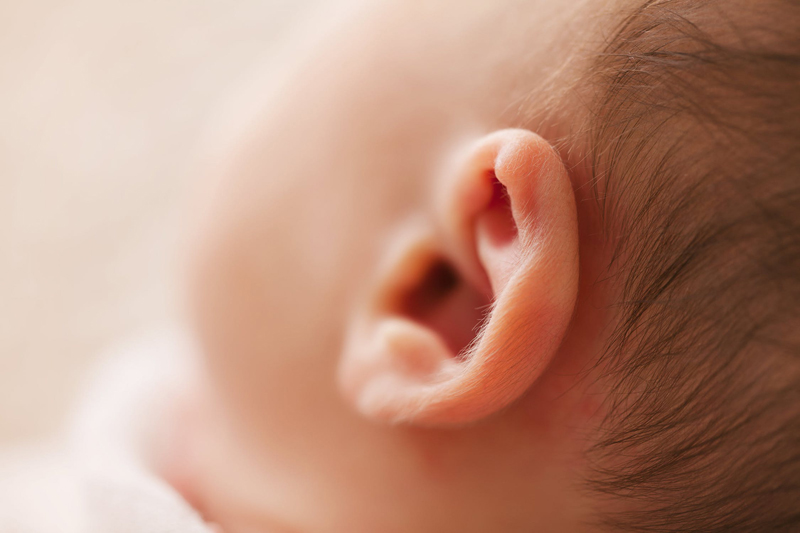 We know that there have been deaf people throughout history. In fact, because communication was so difficult these people were denied some of the basic human rights. They were often either poorly educated or not educated at all. Communication was limited and these deaf people were often considered simple or stupid.

So what about those who had limited hearing which could be augmented with a hearing aid? What kinds of aids were available before technology gave us the aids we know today?

The most obvious kind of aid is your own hand. We've all seen people who cup their hand around their ear. What this does is capture more of the sound wave and channel them into your ear. Even those with perfect hearing can try this and they'll notice a distinct increase in sound. On a recent episode of Can We Help, Peter Rowsthorn answered a question from a viewer about hearing aids. According to Karen Hawtin – Operations Manager, Western Hearing Service the earliest peoples would have picked up animal horns and used them to channel sound into their ears to enable them to hear better. So simply funnelling the sound to your ear using something quite rudimentary such as your own hand will enable people with a mild hearing loss to hear better.

Karen went on to explain that in the Victorian era there were such devices as 'hearing aid chairs'. The deaf individual would sit in the chair which had hidden tubes up the arms of the chair terminating as close to their ears as possible. This allowed them to hear people who stood in front of the chair without the seeming need to have a hearing aid.

Other kinds of hearing aids were also hidden. The forerunners of bone conduction hearing aids as when know them today, included a hearing aid fan and aids in head bands. When someone spoke to a woman holding a hearing aid fan she could hold it still against her head and the vibrations were transferred to her skull allowing her to hear better. Headbands hid the aids and worked the same way, transferring the vibration through the skull.
Thomas Edison's invention of electricity was the beginning of modern hearing aids where sounds vibrations are changed into electrical impulses. This invention meant sound waves could be amplified and sharpened making it easier for many people with mild to moderate hearing loss to understand speech.

Early carbon transmitter hearing aids from the 1800s where large when compared to the technology we have today and these continued for about 70 years into the 1900s. As a kid I remember catching the same bus as the children who went to the deaf school. They were easily spotted because they carried around large boxes, usually worn on a cord, around their neck. In time the boxes became smaller and could be slipped into a top pocket.

Because of the discrimination against the Deaf, often caused through lack of education and the inability to communicate with the rest of the hearing world effectively, those who needed a hearing aid often when to extraordinary lengths to disguise their hearing loss. By about 1970 hearing aids had become far more sophisticated and considerably smaller. This allowed people to wear them more discreetly than had been possible. The biggest problem was getting a power supply small and light enough to hide the aid on the body and the development of small yet powerful batteries played a large part in the downsizing of hearing aids.

Since the 1970s modern hearing aids used analogue technology which means they could really only amplify the sound. They couldn't be programmed to either account for frequencies no longer heard or tune out background noise. Feedback from microphones caused whistling, often unheard by the wearer but frequently causing embarrassment and annoyance to those around.

When then computers entered the picture the innovations in technology meant hearing aids could become digital and with this many advances in microphones and the way the sound is processed became available. Not to mention the size could be reduced.

Hearing aids with digital technology can differentiate between environmental sounds and speech, recognise background noise and focus on the sounds in front of you. Going even further, hands free technology such as Bluetooth and allow hearing aid users to control their sound environments far more easily. The size of aids is so reduced when worn they are close to invisible.

Cochlear implants, their size, sophistication and quality of sound developed along with the Hearing Aid technology allowing, for the first time, people with severe to profound hearing loss to regain sound.

So what is next? Karen reported "The hope is that in 10 or 15, 20 years time that stem cell research will have developed to a point where the hairs in the inner ear can be re-generated, given that they are the main cause for hearing loss, if we can re-generate those hair cells, this industry will be changed forever."

Reference: https://www.abc.net.au/tv/canwehelp/txt/s3234790.htm



You Should Also Read:
The stigma of hearing aids
To hearing aid or not
Hearing aid changes


Related Articles
Editor's Picks Articles
Top Ten Articles
Previous Features
Site Map





Content copyright © 2022 by Felicity Bleckly. All rights reserved.
This content was written by Felicity Bleckly. If you wish to use this content in any manner, you need written permission. Contact Felicity Bleckly for details.