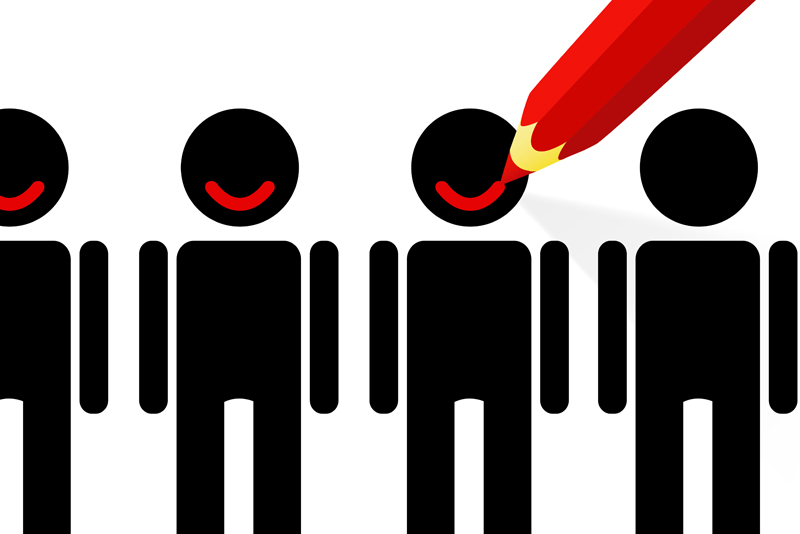 One of the things I like best about 12 Step programs is that there is only one absolute and that is Step One. After that, I do believe we should work the steps as best we can even if they are "suggestions". Somewhere in between, though, there is life happening and much of what we believe and share is based on our own experiences in recovery and what we take and use from literature, meetings, and others in recovery.

Today we have choices. Today we can agree to disagree about the interpretation of something in the Big Book or the best way to approach a problem. I think it is important to think for ourselves; about what is right for us as individuals and as recovering alcoholics or addicts and within the confines of what we know keeps us sober. Our thoughts and the decisions we make may be very different from someone else's and especially different from someone close to us who is a "normie". This can be extremely confusing for any of us but it can be totally perplexing if you are a newcomer.

A couple of weeks ago I accepted a new sponsee. She is fortunate to have a mom, dad, and sister supporting her sobriety. She also has a boyfriend who her family tells her is not supportive. They feel he is not supportive because he has not attended an Al-Anon meeting, gone to a meeting with her, attended family weekend while she was in rehab, and has not even opened the cover of the Big Book she gave him.

I can understand why her parents feel this way. They want the best for her and anyone who can't do what they are doing could not possibly be on her side. Unfortunately, as supportive as her family is, they are confusing her, making her miserable, and making her doubt the four-year relationship. The hard part for me, as a sponsor, is to appreciate how her parents feel but to tell her, in a nutshell, I disagree with them. And this is where you also can agree or disagree with me.

Here's the way I see it based on my own experiences and a lot of what I know about addict behavior. The only difference between my situation and my sponsees is that I have been married to the same person for a million years. There are many ways people that care about us support us. My husband has never gone to a meeting of any kind either with me or without me. He has a Big Book that was never opened. There are other 12 Step-type books that I would leave lying in places that might make him curious but none of these were opened either. He supports my sobriety in his way. Never once has he ever asked me to miss a meeting for any reason. Never once has he rolled his eyes or been annoyed at my work with sponsees either on the phone or those evenings when I spent time with one of them instead of him. Never once has he ever asked me to purchase alcohol, serve it or clean up after we had guests. And, yes, contrary to what many in recovery think, I do permit alcohol in my home when we have guests. It doesn't sit around and has never bothered me. Again, one of the personal decisions.

My sponsee's mom told her that if he really loved and cared about her, he would do what she asked. I don't think her mom understands how afraid he is because he does love and care for her. How many times (I asked her) had she been dishonest with him about drinking? How many times did she have to leave him for 30 days at a time to enter rehab? He is asking himself why he should do all of these things for her sobriety when he isn't sure he can trust her? Why should he trust her now? The more he does for her, the more tangled up he becomes in her life and he is tired of hurting. Honestly, he isn't going to understand her disease until he wants to understand and at the moment he isn't sure about anything. Why do we as alcoholics and addicts expect that when we get sober, everyone around us should stand up, cheer, and support us in the manner we would like to be supported. Expecting a loved one to support us as we wish to be supported can only lead to resentment and we all know where that goes.

My advice to any newcomer is this. No matter how long you had been in your disease, one year or thirty, you have hurt the people that love you. Now that you are sober and understand your defects, you need to be patient of your support group (meaning family and friends). Each day of sobriety provides us with an opportunity to change. The Big Book tells us that some will see changes before we see them ourselves. The other side of that is some people won't see changes as quickly as we would like them to. Some may not want to see changes at all. What I want to emphasize is that we do need a support group or at best a support person. But that support group or person doesn't have to go to meetings and read the Big Book. They probably feel they have done enough and are not sure why they need to be dragged into YOUR recovery this way. In some ways, I can see that these support people would think, "Is it still all about you?"

A time of change (my opinion only) is when we make amends to the people we love. If we do these as Step Nine intended, our support people see our openness and honesty for, perhaps the first time. If they were unsure of our sincerity to recover before, I believe they become sure of it at this time. I know there are many boyfriends, girlfriends, spouses, significant others, parents, and children that will go to a meeting, read the Big Book or whatever is asked of them. I think that is wonderful. But for those of you out there a bit like me, and this includes my sponsee, work on your sobriety first and foremost. Don't think a person doesn't love or care about you because he or she isn't doing what you would like him or her to do. Give them time. Give them an opportunity to support you in their own way. Likewise, support them in what they do. All of us, alcoholics/addicts and our loved ones, have been victimized by our disease. We all need to heal.

Namaste'. May you walk your journey in peace and harmony.





Related Articles
Editor's Picks Articles
Top Ten Articles
Previous Features
Site Map





Content copyright © 2018 by Kathy L.. All rights reserved.
This content was written by Kathy L.. If you wish to use this content in any manner, you need written permission. Contact Kathy L. for details.