Kicking Lizard Product Review & Recipes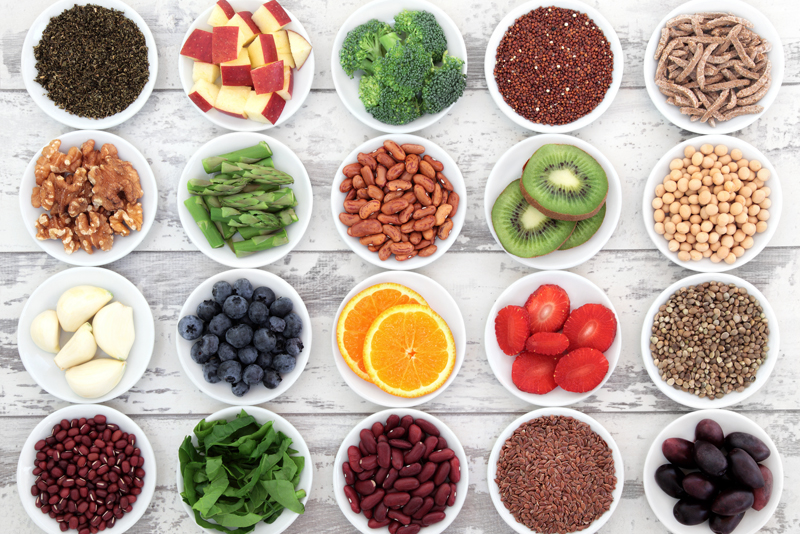 Although I seldom do product reviews for convenience foods, occasionally I find a new product that is especially good and want to let you, my friends, know about it. Kicking Lizard has recently introduced two new products, Tomatillo Salsa and Creamy Tomatillo Salsa. While there are hundreds of salsas on the market, the new Kicking Lizard salsas (both green) are not only unique, but also amazingly delicious. As they are, both are great with tortilla chips, but I look at them as convenience products to make dozens of dishes easier and faster. Presently, there is limited availability of these products – they are being introduced into select Costco stores, and will soon be available at mainstream health food stores. The introductory price is around $6.00 for two 17-ounce packages, which is very reasonable for this product. If the salsas are not available in your area, they are available at a slightly higher price on the
Kicking Lizard website
, or you can call your local store to request that they carry them. Unopened, they keep in the refrigerator for 45 days; once opened, they keep for seven days. Unless hidden in the fridge, they won't last that long. There are no preservatives, so those who are concerned about being healthy, will be reassured and happy to serve them to family and friends. It's also figure friendly: low fat, low carb, and low calorie. There are great recipes on the website, but I developed two extra easy ones of my own that received rave reviews from the official Hancock tasters, and which I have included below.
The salsas are both fresh and uncooked, and contain, among other things, tomatillos, avocados, chili peppers, and cilantro. They are a little mild for my taste, but I always keep canned jalapenos that have been liquefied in the blender and frozen in teaspoonfuls (freeze on a baking sheet, then toss in a freezer bag) in my freezer, so if I want to add heat I stir in one or two teaspoonfuls. Straight from the package is perfect for use in recipes, though.
If you like green salsa, I would definitely recommend this new product. The possibilities are endless for using it in timesaving recipes. To date, I've never found a product with the unique taste of these two salsas; both are sure to be a staple in my refrigerator from now on.
---
Here's a delicious, colorful, and
healthy
bean salad that's perfect for serving at a summer barbecue or family gathering. It's quick and easy, too, and can be made up to a day ahead and refrigerated.
Kicking Lizard Bean Salad
12 Servings
2 15 oz. can pinto beans
1 cup green bell peppers, diced
1 cup red bell peppers, diced
1/4 cup red onions, diced
3 jalapeno peppers, diced
1 cup jicama, diced
1-2 cups grape tomatoes, halved
Dressing
2 tablespoons vegetable oil
2 tablespoons fresh lime juice
zest of 1 lime
1/2 teaspoon salt
1/4 teaspoon freshly ground black pepper
1/2 cup Kicking Lizard Tomatillo Salsa
Rinse the beans thoroughly, drain well, and place in a serving bowl.


Add the red and green bell peppers, red onions, jalapeno peppers, jicama, and grape tomatoes


Place the dressing ingredients in the blender and blend; pour over the bean mixture, toss, and refrigerate until serving.

Note: if a blender isn't available, the dressing ingredients may be simply whisked together until well-mixed.
Amount Per Serving
Calories 102 Calories from Fat 25
Percent Total Calories From: Fat 25% Protein 15% Carb. 59%
Nutrient Amount per Serving
Total Fat 3 g
Saturated Fat 0 g
Cholesterol 0 mg
Sodium 415 mg
Total Carbohydrate 15 g
Dietary Fiber 2 g
Sugars 0 g
Protein 4 g
Vitamin A 37% Vitamin C 100% Calcium 0% Iron 8%
---
This rice has become a new favorite with my family. It is not only quick and easy, it goes well with anything grilled. My son especially likes it with a big juicy steak covered with salsa flavored butter (whip 1/2 cup butter until fluffy; while beating, add 1/4 cup Kicking Lizard Salsa). The butter is also good on grilled halibut or salmon, vegetables (especially corn on the cob), and of course, cornbread.
Kicking Lizard Rice Pilaf
6 Servings
1 cup Converted Rice
1 1/2 cups water
1 tablespoon granular chicken bouillon
3/4 cup Kicking Lizard Tomatillo Salsa
2 tablespoons dehydrated onion flakes
3/4 cup grated cheddar jack cheese
Place the rice, water, bouillon, salsa, and onion flakes in the rice cooker.


Stir and start.


When the cycle has finished, stir in the cheese.
Stovetop method: Bring the water to a boil; add the rice, bouillon, salsa, and onion flakes.


Stir well, cover, and turn the heat to low.


Let simmer 20-25 minutes until the liquid is absorbed.


Uncover and stir in the cheese.
Amount Per Serving
Calories 190 Calories from Fat 49
Percent Total Calories From: Fat 26% Protein 12% Carb. 62%
Nutrient Amount per Serving
Total Fat 5 g
Saturated Fat 3 g
Cholesterol 15 mg
Sodium 272 mg
Total Carbohydrate 29 g
Dietary Fiber 1 g
Sugars 0 g
Protein 6 g
Vitamin A 3% Vitamin C 2% Calcium 0% Iron 9%
FTC Note: I found the Kicking Lizard Salsa at a Costco roadshow, purchased it with my own funds, and developed and tested the recipes without compensation from the manufacturer.


Related Articles
Editor's Picks Articles
Top Ten Articles
Previous Features
Site Map





Content copyright © 2023 by Karen Hancock. All rights reserved.
This content was written by Karen Hancock. If you wish to use this content in any manner, you need written permission. Contact Karen Hancock for details.