La Malinche – Traitor, Victim, or Survivor?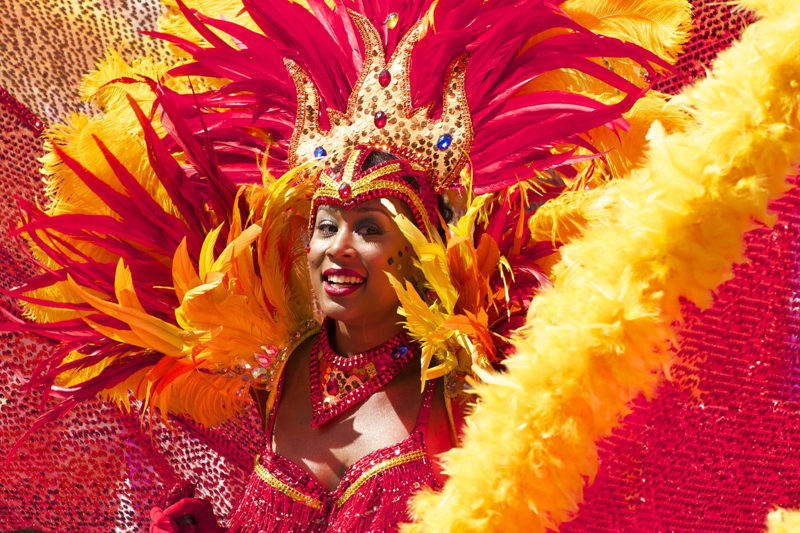 In Mexican history there is probably no more reviled person than La Malinche. Even today, it is common to hear the epithet "malinche" hurled at someone who has betrayed a trust or is considered to be a traitor to Mexican culture. "Malinche" is synonymous with traitor. However, like so many female historical actors, we know very little about the woman that would become known as La Malinche. This article will provide historical background for understanding the woman behind the myth.

In 1519, Hernan Cortés set out to explore the coast of what we now call Mexico. Few would have ever imagined that he would ultimately bring down one of the mightiest empires of the Americas – the Aztecs. His "feat," however, was facilitated by a number of fortuitous events (for the Spanish that is), calamitous epidemics among the Aztecs, and the assistance of a noble born Indigenous woman. This woman is known by various names including La Malinche, Malintzin, and Doña Marina, depending on who speaks of her.

Malintzin was born into a noble family somewhere in the gulf coast region between Central Mexican (Nahua) and Maya cultures. Her father was a powerful chief who died when Malintzin was still a girl. Eventually her mother remarried and had a son with her new husband who had assumed the role of Chief through the marriage. In order to ensure that the boy inherit the wealth and social position, it was necessary to get rid of Malintzin. She was sold into slavery, and ultimately traded several times. Among the Nahua and Maya peoples of her time, it was customary for young women to be given as "gifts" to visiting dignitaries.

This is how Malintzin became associated with Hernan Cortés. While visiting a Maya lord near the modern city of Villahermosa, Cortés was presented with a gift of twenty women, including Malintzin. Cortés "regifted" her to one of his captains, but soon took her back. This was after he found out that Malintzin was fluent in Maya and Nahuatl (the language of the Aztecs). Cortés already had a translator for Maya/Spanish, but as the Spaniards moved north into Aztec territory; the need for a Nahuatl speaker became apparent. For a while, Malintzin translated Nahuatl into Maya, which was translated into Spanish for Cortés by a Spaniard that had been held captive by the Maya for seven years. But, Malintzin was highly intelligent and quickly learned to speak Spanish to talk directly with Cortés.

Cortés began to rely heavily not only on Malintzin's linguistic abilities, but also her cultural knowledge of the people they met as they marched towards the Aztec capital of Tenochtitlan. She was baptized and renamed Marina; owing to her noble status, she was given the honorific of Doña. Much of what is known of Doña Marina comes from the Spanish Chronicler Bernal Diaz del Castillo who held Doña Marina in high respect and acknowledged her critical service to the cause of conquest.

At a time when women were not seen as equals in neither Spanish nor Indigenous cultures, Doña Marina, stands out as an exception. Historical documents drawn by Indigenous peoples that recorded the Spanish invasion provide a fascinating look at the role Malintzin /Doña Marina played in this historical drama. From the Indigenous perspective, Malintzin /Doña Marina is portrayed prominently in scenes of diplomacy, greetings, and even battle. She was depicted wearing the clothing of a noble woman; her mere presence in the documents attests to her importance. It seems from Spanish and Indigenous records, Doña Marina and Cortés truly operated in concert and kept constant company.

Doña Marina assisted Cortés from nearly the beginning of his campaign in 1519 until the fall of Tenochtitlan three years later in 1521. She gave birth to Cortés' first son, Martin, in 1522 or 1523. Cortés was already married to a Spanish woman of high status who was little more than a political tool for his ambitions. As the mother of an illegitimate, mixed blood child, she came to symbolize degeneracy, treachery, and wanton sexuality. Now she is usually referred to by her objectified name -- La Malinche. Like Lilith, Eve, Medea, and Magdalene, La Malinche denotes duplicity, womanly frailty, and danger.

After the fall of the Aztec Empire and the rise of Spanish rule, it became a convenient device to place the blame of the conquest on the shoulders of a woman. She was again transformed – this time into a ruthless woman that betrayed her own people. She became the sole cause of the fall of native societies in Mesoamerica, even though entire city states, such as Tlaxcala, allied themselves with the Spanish against the Aztecs.

Alas, we have not one recorded word that can be directly attributed to Malintzin /Doña Marina/La Malinche. No other woman has had such a major role in historical events while leaving nothing behind of her personal thoughts, motivations, or beliefs. She presents to us a problem of ambivalence – was she a victim, opportunist, survivor or traitor? The answer will remain unknown while many dispute her legacy.



Related Articles
Editor's Picks Articles
Top Ten Articles
Previous Features
Site Map





Content copyright © 2022 by Carleen D. Sanchez, PhD. All rights reserved.
This content was written by Carleen D. Sanchez, PhD. If you wish to use this content in any manner, you need written permission. Contact Valerie D. Aguilar for details.