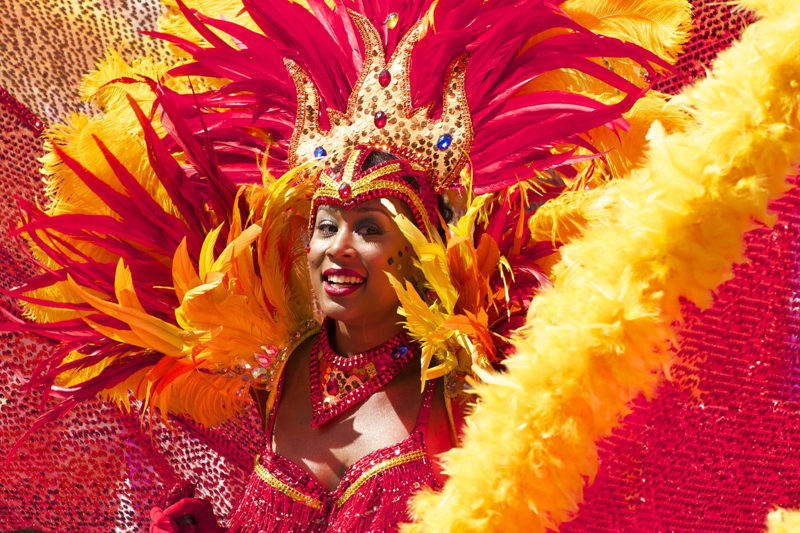 The phrase "Cínco de Mayo" translated to English means "the fifth of May." In México, Cínco de Mayo is the anniversary of the famous Battle of Puebla, "El Día de la Batalla de Puebla." The French army invaded México to collect a war debt. Though not an important battle, it was memorable.

The French army was far larger, better trained and far more lavishly supplied than the Mexican army that was struggling to defend the road to México City. The Mexicans made a bold stand. The Mexican army soundly defeated the massive French army against all odds. The victory was fleeting and the French eventually succeeded in capturing the capital city. The Cínco de Mayo festivities every year simply remind us of the exhilaration of an improbable triumph against overwhelming odds.

Cínco de Mayo is a minor holiday in México. It was first celebrated in the southwestern United States in 1863 as a show of esprit de corps with México against French rule. It continued to be celebrated and over the years and became an occasion to celebrate Mexican identity, music, dance and food. Community celebrations sometimes had neighborhood businesses contribute to the event and in this way Cínco de Mayo became commercialized as it is today. In the United States, the celebrations often include performances by mariachi bands, parades, dancing and street festivals.

If you decide to have a Cínco de Mayo fiesta at home, you can decorate with colorful plates and napkins. Think bright and festive colors such as fuchsia, yellow and turquoise. Hang a piñata or three as they are inexpensive and they do not need to be filled to serve as decorations. Invite your friends, play Latin dance music and serve some Mexican food along with Margaritas and Mexican beer.

Here is a playlist of some popular Latin dance music to get you started.

Daddy Yankee - "Limbo"
Wisin & Yandel Featuring Chris Brown & T-Pain - "Algo Me Gusta De Ti"
Tito El Bambino & El Patron Featuring Marc Anthony - "Por Que Les Mientes?"
Carlos Vives - "Volví A Nacer"
La Arrolladora Banda el Limón de Rene Camacho - "Cabecita Dura"
Elvis Crespo featuring Fito Blanco - "Pegaito Suavecito"
Don Omar - "Zumba"
Pitbull- "Echa Pa'lla (Manos Pa'rriba)"
Pesado - "Mi Promesa"
Voz de Mando - "Y Ahora Resulta"

Here are a couple of simple, healthy and delicious Mexican recipes.

Chunky Guacamole

Ingredients:
• 3 ripe, medium-sized avocados
• 1/2 small sweet onion, very finely chopped
• 1 fresh hot green chili stemmed, seeded and finely chopped
• 1 ripe, medium-large tomato, finely chopped
• 1 clove garlic, peeled finely chopped
• 10 fresh coriander (cilantro) leaves, chopped
• 1/2 teaspoon salt
• Juice of 1/2 lime

Directions
Cut around the avocados lengthwise to the seed; twist the halves in opposite directions to separate. Remove the seeds and discard. Scoop the avocado flesh from the skin, pour in lime juice and sprinkle with salt. Mash together with a fork to a lumpy consistency. Add the previous onion and vegetable mixture and mix to a chunky consistency.

Immediately cover the guacamole with a sheet of plastic wrap, pushing the wrap down to contact the entire surface of the guacamole to inhibit browning. Refrigerate 1 to 2 hours to let flavors blend.

Serve as a dip with tortilla chips or fresh vegetables.

Yield: about 3 cups

~~~~~~~~~~~~~~~~~~~~~~~~~~~~~~~~~~~~~~~~~~~~~~~~~~~~~~~~~~~~~~~~~~~~~~~~~

Chicken and Black Bean Quesadillas

Ingredients:

• 1 cup shredded cooked chicken
• 2/3 cup sour cream
• 1/3 cup mayonnaise
• 1/4 cup sliced green onions
• 1 1/2 cups shredded Cheddar cheese
• 1 (15- to 16-ounce) can black beans, rinsed, drained
• 2 tablespoons chopped green chills, drained
• 12 (8-inch) flour tortillas
• 2 tablespoons butter, melted

Directions
Heat oven to 375°F. Combine all quesadilla ingredients in bowl except tortillas and butter.
Spread about 1/4 cup filling onto half of each tortilla; fold in half. Brush both sides of each tortilla with butter. Place filled tortillas onto ungreased baking sheets. Bake 10-15 minutes or until heated through. Cut each quesadilla into 3 wedges. Serve with desired toppings.

Optional Toppings:

Sour cream, salsa, guacamole, chopped olives, sliced green onions and chopped tomatoes.


Related Articles
Editor's Picks Articles
Top Ten Articles
Previous Features
Site Map





Content copyright © 2021 by Valerie Aguilar. All rights reserved.
This content was written by Valerie Aguilar. If you wish to use this content in any manner, you need written permission. Contact Valerie D. Aguilar for details.