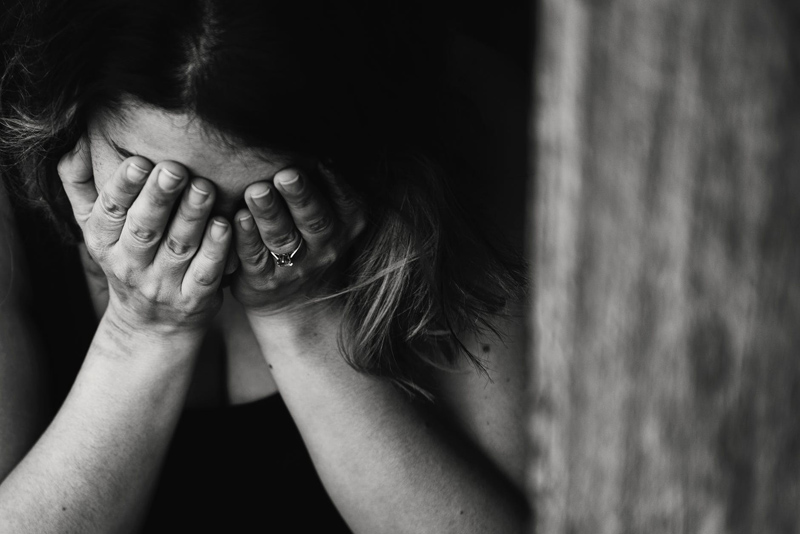 Reporting suspected or known child abuse is everyone's responsibility. Each state has mandated reporter laws, which require people who work with children to report child abuse or be held legally responsible for not reporting known or suspected child abuse or neglect. In most states mandated reporters are defined as people in professional or volunteer positions that work directly or indirectly with children. If a mandated reporter sees the signs of any abuse or are verbally told by the child that someone hurts them they must call the National Child Abuse Hotline.

Examples of mandated reporters are professionals in the following positions:

•Social workers
•School personnel
•Health care workers
•Mental health professionals
•Child care providers
•Law enforcement officers
•Medical examiners
•Camp Counselors
•Parole or probation officers
•Volunteers working with children
•Clergy or Sunday school teachers

Although, the mandated reporter laws vary depending on the state, it is imperative that anyone who witnesses or learns about a child being abused takes the initiative to report the situation to the proper authorities. There is never an excuse not to report child abuse. It does not matter if the abuser is your boyfriend, husband, brother or son, if they are hurting your child it is your responsibility to be the protector.

As a mother it is imperative that you listen closely to what your child is saying to you, and even more important to hear what he or she is NOT saying. If someone is hurting or scarring your child protect them. You are the person who gave that child life, how could you let anyone ever hurt them. You are responsible keeping them safe. Do not leave a child with someone you just met watch your children while you work or go out.

If you invite someone into your home and they later hurt your child, you are the person responsible for inviting that person into your home in the first place. Consider carefully who you allow access to your child or children. It is not important that the person hurting your child is paying your rent, house or car payment.
What is important is that you choose to believe your child when he or she tells you what is happening to them. Do not discount their story about a bad man or bad person hurting them. Do not tell them they do not know what they are talking about, or that they are lying, or that there is no way that this could be happening because you know that who they say is hurting them could never hurt them.

Most children do not know what sexual abuse is and may not say be able to tell you that they are being sexually abused. Yet, if you listen to what he or she is saying and read between the lines you will know what to do to help. If your child tells you someone is touching them inappropriately, or that someone is hurting them where they pee, or that someone makes them touch their private places then please honor your child by believing them when they tell you. Young children do not make these things up. Listen carefully and then contact law enforcement immediately or take the child to the nearest emergency room and let the staff know what you believe is happening.

Do not confront the abuser alone. Leave the confrontation up to law enforcement. The hospital will contact police if they see any signs of abuse. Law enforcement will know how to approach the abuser without jeopardizing the investigation. In addition, police are trained and qualified to interview a child using open ended questions without inadvertently offering suggestions or altering the outcome of the questions being asked.

So, what is stopping you from reporting child abuse? Do you doubt what you saw or heard? Are you afraid you are wrong and simply jumping to conclusions? In the United States, you may or may not know that "a report of child abuse is made every ten seconds" according to the Childhelp website. Every ten seconds someone reports child abuse. Let us think about that carefully, that means 6 times a minute or 360 times every hour someone makes a report that a child is being abused.

When you call to report child abuse you can remain anonymous. However, the hotline cannot and will not give out your name to the suspected abuser if you choose to leave your name. In addition, the police may need to contact you to help validate the report you made and to further investigate the allegations of child abuse. In other words, if you are comfortable leaving a name and number it may help facilitate the investigation.

In the end if you fail to report known or suspected child abuse you have to live with knowing you did nothing to stop the abuse or to help a child and that makes you as guilty as the abuser. Are you afraid of what the abuser might do to you? Then just think about what the abuser is doing to a child who is unable to protect themselves and maybe your fear will lessen. Think hard about what is happening to that innocent child you are choosing not to help when you do not take a stand for him or her.

You may remain anonymous, unless you are a mandated reporter, when calling the National Child Abuse Hotline at 1-800-4-A-CHILD or 1-800-422-4453.


Related Articles
Editor's Picks Articles
Top Ten Articles
Previous Features
Site Map





Content copyright © 2022 by Erika Lyn Smith. All rights reserved.
This content was written by Erika Lyn Smith. If you wish to use this content in any manner, you need written permission. Contact Erika Lyn Smith for details.