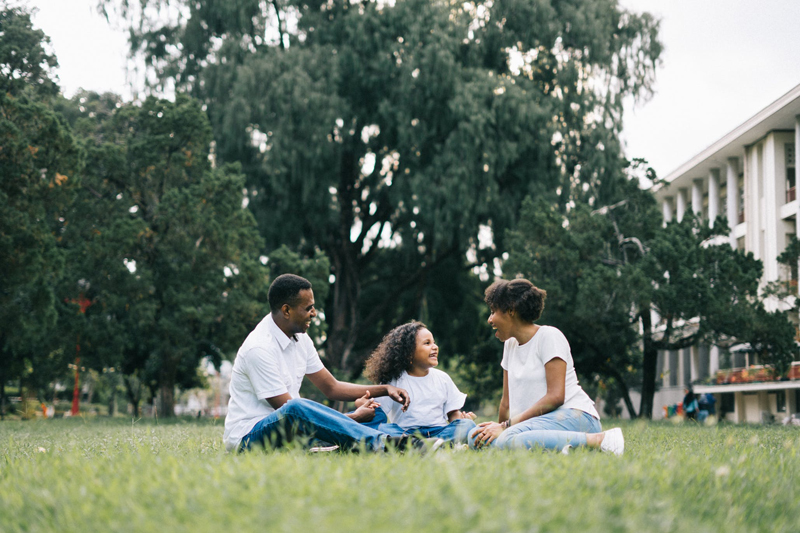 As many of us know, October is Breast Cancer Awareness month. It is the hope that each and everyone of us are doing our parts to spread the word about Breast Cancer in our African American communities, where the statistics are staggering and climbing amongst not only our Black women; but our Black men also.

Early detection is the best preemptive strike that we can take to help fight this disease, and prevent it from claiming another life. As a community, we can help lower the numbers of deaths and bring awareness to our family and friends.

Chances are, that you are someone you know has either had Breast Cancer or at a high risk for breast cancer. It is very important that we understand what breast cancer is, how we can detect it. And how we can prevent it, and what to do if we should find we have it.

What is Breast Cancer

Breast cancer is a cancer that starts in the tissues of the breast. There are two main types of breast cancer:
Ductal carcinoma which starts in the tubes (ducts) that move milk from the breast to the nipple. (Most breast cancers are of this type) And, Lobular carcinoma which starts in the parts of the breast, called lobules, that produce milk.*

Breast cancer can differ by individuals, age groups, and the kind of cells that are formed within the tumors.

How Do You Detect It?

The first part of detection is knowing the risks factors of breast cancer, and if you are at a higher level of risk for getting breast cancer based upon family genetics and history, lifestyle, age, and diet and health.

Your age is a risk factor, as most advanced cases of breast cancer has occurred in women over the age of 50. However, in the African American community, the age is lower due to the lack of healthcare and poor diets that many African Americans are faced with.

More women than men are diagnosed with breast cancer. But men should be aware of the risks and signs and symptoms, as well.

Know your family history. About 20%-30% of women who have breast cancer have had a close relative who had some form of cancer. It is important to know your family's medical history.

The second part of detection is knowing the signs and /or symptoms breast cancer. Every one should be doing a self-examination of your breasts every month. At the age of forty, you should begin having mammograms. If you have a history of cancer, it is best to start earlier.

Some common signs or symptoms have been a discharge from the nipples. A distinct change in how the breast or nipple looks in appearance. If it's shape or size has changed. If you notice a change in color around the nipple or scaly patches. Or if it becomes swollen. Also, you may notice a change in the sensation or feel of your breasts or nipples. Or a lump that wasn't previously there near the breast or near the underarm area.

Men may experience breast pain, a lump or tenderness, as well. Symptoms of advanced cancer include: bone pain, weight loss, breast pain, swelling of one arm near the breast with cancer, and skin ulcers.

Getting Tested

Early detection is the best way to ensure a higher survival rate. However, many in our African American communities, are well into stage 2 or 3, and sometimes stage 4 before they've even been diagnosed.

We should start early in our self-examinations, looking for any lumps and changes in our breasts. In our late 20's to early 30's we should be scheduling breast exams at least every three years. In our late 30's to early 40's we should be having yearly breast exams and base mammograms. From that point on, we should have yearly mammograms and whatever other tests based upon previous findings.

There are typically four stages of cancer that we most often hear about. And the percentage rate of survival is based upon the stage of cancer that is found. Stage 1 has has a 98% survival rate, while stage 2 has 88%, stage 3 a 56-49% survival rate, and stage 4, a 16% rate.

And If You Do?

It is not the end of the world or necessarily the end of your life if you should find that you have breast cancer. Many strides have been made and are being made. But the best thing you can do, is get with your doctor and your family and support and come up with a plan of action.

Be informed of all avenues of treatment available to you and what you feel is best for you. Breast cancer does not have to be a death sentence. Especially in the African American community, where we can begin to educate and promote programs that will help our communities get the help that is needed.



*For more information on Breast Cancer and what it is and what you can do, you can visit the following sites: https://www.nationalbreastcancer.org and https://www.ncbi.nlm.nih.gov



You Should Also Read:
Black Women & Breast Cancer
Deadliest Form of Breast Cancer


Related Articles
Editor's Picks Articles
Top Ten Articles
Previous Features
Site Map





Content copyright © 2022 by Ruthe McDonald. All rights reserved.
This content was written by Ruthe McDonald. If you wish to use this content in any manner, you need written permission. Contact Ruthe McDonald for details.