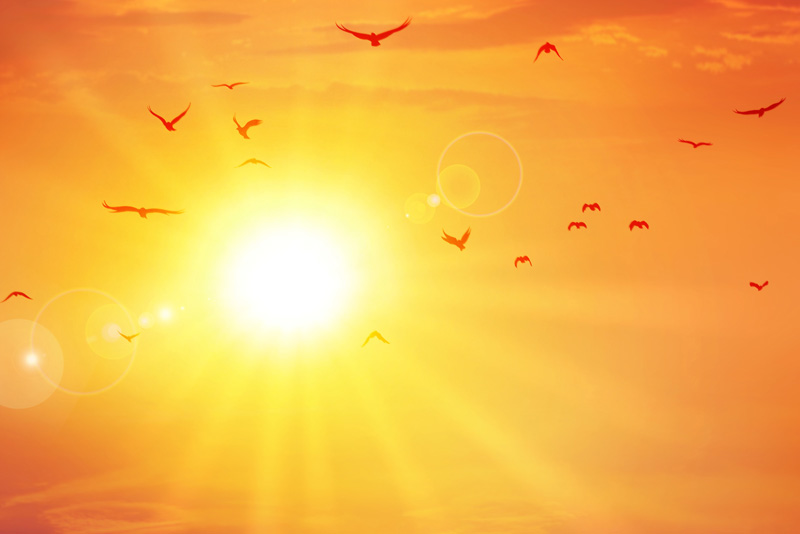 Let your "No" be "No" - lovingly.
It's that time of year. There are church Thanksgiving and Christmas programs to put together. There are dinners for various worthy causes to plan. Someone must head up the Angel Tree. The church needs to be decorated and the food drive needs to be organized.
Are you one of those people to whom everyone goes for help or to head up a project or a mission? You are the one who has a heart for people. You have lots of energy and love to be of service. The only faces in the church that are better known than yours is are the pastor and worship leader.
A servant's heart is a great thing to have. The trouble is that as the holidays get closer, the needs begin to increase. There are more service projects - each for a very good cause. There are more activities at church, and of course there is more to do at home and with your own family. Each request may seem easy enough and far enough in the future that you will be able to serve in that project while getting everything else done as well. As the time approaches, when you take an honest look at everything you have signed up for, it can be overwhelming. When the holidays arrive you may find yourself feeling more like the Grinch, just waiting for the season to be over than enjoying the role of the child of God. You may see little time for enjoying the blessings that God provides.
Christian service does no one any good when it is performed grudgingly or half-heartedly. You can't convey Christ's love with your teeth clenched. Yes, Christ's followers are called to serve. Ephesians 2:10 says that we are Gods' handiwork, created to do good works -
Wait, don't stop there!
- these works are the works that God prepared in advance for us to do.
He didn't create us to do every good work. There are good works that are prepared for us. That doesn't mean that we must - in good conscience - accept every request.
How do you know what work you should accept and how do you turn down the many other requests?

Plan ahead. Take a look at your schedule and responsibilities. Pray for insight. Know what you can do - cheerfully - without taking away from that important family time and from the necessary quiet time spent with your Savior.

Pray for the Holy Spirit's direction in recognizing the work God has prepared for you.
When the requests come your way, how do you lovingly decline?
Always start your rejection with an affirmative statement.

"I would love to but if I accepted this position I would be taking time away from …(fill in the blank)…"

"I had a great time working on this project last year but unfortunately this year …(fill in the blank)..."

"This is such an important cause. At this time I'm not able to head up the project, but I would love to … (fill in a minor role)…"
Do good and serve others always, not just the holidays, but above all, avoid overload so that you can share God's love joyfully not ruefully.
You Should Also Read:
The Art of Thanksgiving
Survive the Holiday Gathering
The Christmas Attitude


Related Articles
Editor's Picks Articles
Top Ten Articles
Previous Features
Site Map



Follow @LynneChapman
Tweet





Content copyright © 2022 by Lynne Chapman. All rights reserved.
This content was written by Lynne Chapman. If you wish to use this content in any manner, you need written permission. Contact Lynne Chapman for details.