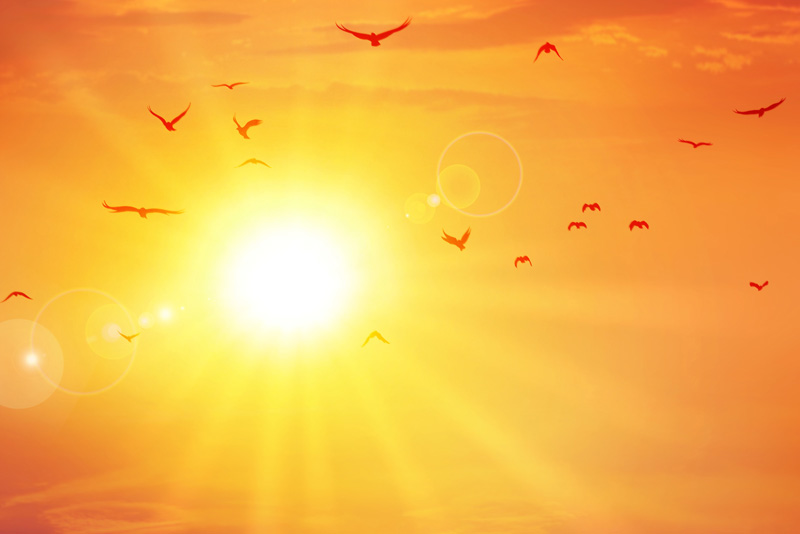 Christmas is a great time of year. There is no other time quite like the Christmas season. During the weeks between Thanksgiving and New Years Day people smile more, grumble less, they are kinder, more giving, less selfish, more forgiving, less angry, more optimistic, less pessimistic. Families and friends make it a point to get together even if they haven't seen each other since the previous Christmas. We all feel the desire to spread good will and to give to those that are less fortunate.
Homes sparkle with lights, tinsel and ornaments. One of my Christmas ornaments is a nativity set that I keep on the mantel. Small statues of Joseph, Mary and baby Jesus commemorate the miraculous birth of Jesus Christ. Celebrating His birth reminds me of His love which in turn reminds me that we are all equal in the Father's sight. He loves us all. He does not judge between rich and poor, beautiful and homely, black or white. Christmas is a great time of year.
Unfortunately, at New Years, after the decorations come down, the memory of Christmas begins to fade and so does the joy and the peace of mind that I feel.
Jesus Christ came to us in human form, taught about Heaven and died on the cross to save us from sin and to cement an eternal bond with God. That is something to celebrate. As Christians, the love of God is a reality every day. It does not visit for a few weeks each year, only to go away when the Christmas tree comes down. Eternal life is always a reality. Even when we forget to act like children of God, we still belong to Him.
With the birth of Jesus, the Father reached down and gave sinful mankind peace with His holy Self. Luke 2:14
Jesus said that we are to love our enemies and to pray for those who persecute us. Matthew 5:44
Why is it so hard to love my enemies?
Jesus said we are to treat others as we would like to be treated - not as we are treated. Luke 6:31
Why do I want to retaliate for unkind treatment?
Jesus was forgiving of those who hated him. Jesus healed broken hearts and broken lives.
Why am I unforgiving?
Jesus taught us that life is more than the food we eat and the clothes we wear. He taught us about the eternal perspective. He taught us not to worry about building a fortune here on earth but to store our treasure in heaven where it will last and not wear out or be stolen. He taught us to seek His kingdom, first and He will supply everything that we need.
What does it take to keep that Christmas attitude throughout the year? What will remind me that each day is a special time of year? This year, as I take down my Christmas ornaments and put away the nativity set, I'll keep the baby Jesus out. I think I will let it stay on the mantel so that seeing it will remind me of Him and in turn remind me of the joy of Christmas. He came so that I might remember His teachings and to live in the joy of His love and peace every day of the year.
Comment on this article
in this forum posting
.
Reading for fun

You Should Also Read:
A Mission of Mercy
A Random Act of Kindness
Charity - Love Your Neighbor


Related Articles
Editor's Picks Articles
Top Ten Articles
Previous Features
Site Map



Follow @LynneChapman
Tweet





Content copyright © 2022 by Lynne Chapman. All rights reserved.
This content was written by Lynne Chapman. If you wish to use this content in any manner, you need written permission. Contact Lynne Chapman for details.