Hosting Thanksgiving Dinner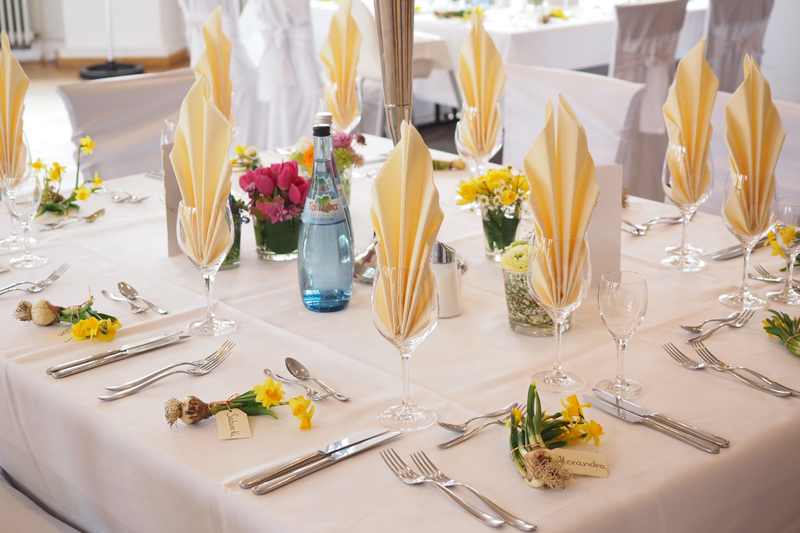 You're the one who's going to be hosting the Thanksgiving Dinner. Are you approaching this with and exuberant, "oh great!"? Or is (heavy sigh) "yeah, great" your response?

As stated in the recent article about the Holidays approaching, staying sane allows you to enjoy this time of year. Enjoying this festive yet busy time can take some planning but when you are truly enjoying them, you are going to be happy and polite, not grumpy and scroogish. True sanity will come when you are prepped and ready for whatever comes your way. And this time of year can throw some curveballs. So keep your catcher's mitt on and be prepared. That's all that's really necessary.

It's now early November. So plan your menu. You can't plan it too early really. Are you going to go traditional or do you want to try out a new recipe and fun, different sides? Perhaps a blend of old and new is more your style this year. You can talk to your friends. You can consult Momma or Gram or your trusted aunt. Asking for advice and ideas is endearing to them. Everyone appreciates knowing that their opinion matters. How else are you going to know that the stuffing Grammy made was only because Grandpa loved it and no one else did? Make a few calls and ask a few opinions. This simple step allows you to not feel alone. It's a win-win.

Now that the menu is set, you need a list…or two. Decide when to shop and where. Then decide what you need when you are there. When you are going to clean needs to go on the calendar and all the residents in your home can be involved in this one. Even little ones will enjoy being part of this. Here's a great opportunity for a young person to learn how to fold and iron napkins. Or a teen to master cleaning the bathroom. Just decide who does what.

Another list is figuring out what people are bringing. As you are inviting people, they are going to offer to bring something. It's up to you to be armed with an answer. Do you want a pumpkin and apple pie but just want to make/buy one? Then ask someone to do the other. Would it be easier on you if the baked sweet potatoes were cooked somewhere other than your oven (as yours will be housing a turkey)? Then give it away and delegate. The key to success in all things is not micromanaging, it's delegating.

Thanksgiving is about family and friends and enjoying our opportunity to be thankful. Planning ahead allows you and everyone who enters your home on this holiday to do just that.

Happy Thanksgiving!!!

You Should Also Read:
The Holidays Are Approaching


Related Articles
Editor's Picks Articles
Top Ten Articles
Previous Features
Site Map





Content copyright © 2022 by Lisa Plancich. All rights reserved.
This content was written by Lisa Plancich. If you wish to use this content in any manner, you need written permission. Contact Lisa Plancich for details.