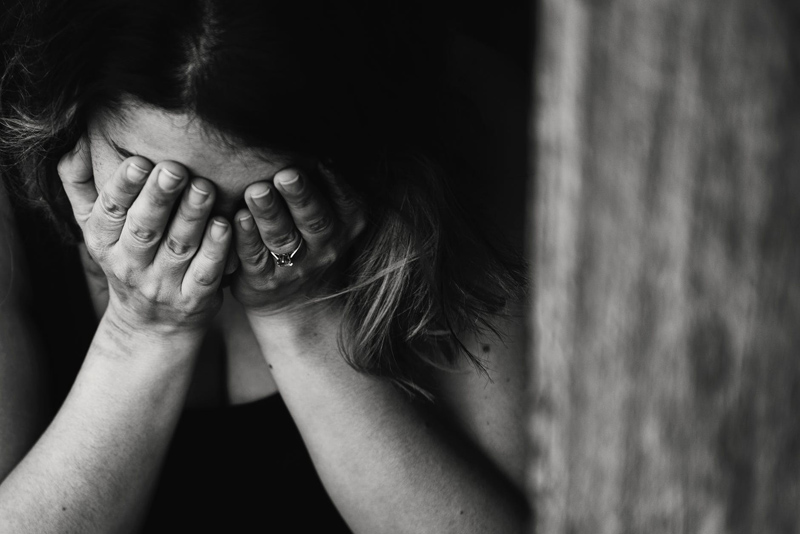 Self loathing. When you look at yourself and dislike any and every part of you so much that you cannot bear to look at yourself in a mirror. When every thought about yourself is more destructive than the last one. It is the feeling that consumes you when you return to an abusive relationship time and time again. Each time you may hate yourself more, yet you still go back because you are powerless to break the cycle on your own.

It is when every word you speak sounds meaningless and stupid. Compliments from others are not heard, never mind believed. Not even close. You actually cringe when someone compliments you on the way you look or when you are complimented on a really tough work project in which you have excelled.

It is that emotion that leads many survivors of abuse to abuse themselves continuously by cutting themselves; by either starving themselves or overeating; always looking or shall I say finding ways to dislike themselves more and more. Breaking themselves down relentlessly because they feel ugly, used and unloved within because they have suffered abuse.

Most of all this feeling of self loathing keeps the cycle of abuse going in your life. It may be that you have survived childhood abuse only to grow into a person that is always given the tasks at work that nobody else is willing to do or you have swapped a partner that physically assaulted you for one that verbally abuses you. One type of abuse has been exchanged for another.

Self loathing aimed at ourselves, causes a blockage in healing the abuse suffered in the past. It actually keeps it going, only in different directions.

It is vital to join a weekly meeting of survivors of abuse with persons in varying stages of healing so that you can be part of a dynamic group sharing their stories and methods of healing. These meetings are essential as they are a source of hope to victims of abuse. These people were or are all victims of abuse yet they have taken the steps to stop it. At these meetings one can hear stories that may be similar to yours or even worse and in seeing others on the road to healing and living healthy lives; you will know it is possible in your own life.

The people at these meetings have all gone through the same emotions you are having right now and they can share their ways of dealing with it in healthy ways. It is vital to have someone that you can share your most innermost feelings with in a safe environment where you will be understood and not judged at all.

Surviving abuse and the long term affects cannot be done on your own. You need a non-judgemental support system in place at all times, especially when the feelings of self loathing rules your life and even threatens it more than the actual abuse ever did.

Look at self loathing as a mirror in which the abuser's opinion of you is reflected back to you. It is not the truth and it is not who you are. It is the past with-holding you from experiencing inner peace, today and tomorrow. Forever if you let it. By facing all the feelings that arise from the feeling of self loathing you feel for yourself in the safety of a support group; you will have that inner peace you so yearn for.




Related Articles
Editor's Picks Articles
Top Ten Articles
Previous Features
Site Map





Content copyright © 2022 by Marisa Seale. All rights reserved.
This content was written by Marisa Seale. If you wish to use this content in any manner, you need written permission. Contact Erika Lyn Smith for details.