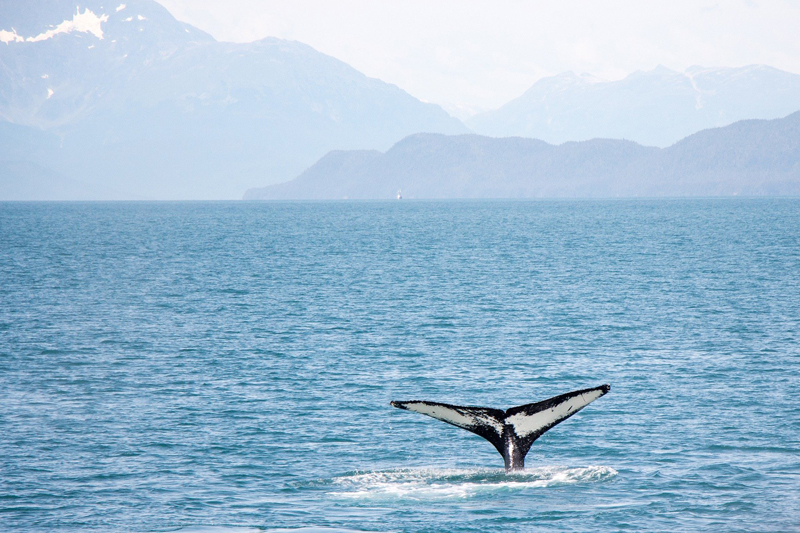 There is a wonderful, dark green gemstone, known as jade. In Alaska, it can only be found in the Far North Region, along the Kobuk River, in of all places; Jade Mountain. Located on the Seward Peninsula, north of the Arctic Circle, the mountain is made completely of this gem, but it is inaccessible by road. The Kobuk River itself is only accessible if flown in and you carry your boat down to the water's edge. Boulders and rocks of jade have been moved by glaciers and waters for many centuries, but not very far from the source. The white man makes a big deal about discovering it, but of course, the natives in the area have used the stone for tools, jewelry, and weapons since time remembered.

There are many folks who have tried to move the jade. There is a two ton block of it in front of the Anchorage Visitor Center. A large block was said to start a trip to Argentina to be used as a memorial to Eva Peron, but was canceled because of continuing political upheaval in Argentina. Another confirmed story was of an Alaska delegate, Marvin Marston, who went to Jade Mountain in 1942, found himself what he thought was a 100 pound hunk of jade, lugged it back down the mountain and put it on the scales to find it was in fact 164 pounds. It took him 12 years to make a jade lamp, and he finished it the day before the signing of the Alaska Constitution in 1956, where he stood on the floor of the delegates to tell the story of the finding the jade, traversing it down the mountain and the making of it. It sat lighting the table as the constitution was being signed. There were many who tried to start businesses by moving and selling pieces of jade from the mountain, to Anchorage and beyond, but the costs to do so were so high, no money could be made. The mines on Jade Mountain are now owned and run by the local natives.

In 1968 the Alaska State Legislature chose jade for the State Gemstone. It is almost impossible to travel in the state without finding some wonderful tokens made of jade. Kobuk Valley Jade Company, just 40 miles south of Anchorage, is a store in which you can watch jade being worked from boulders to the souvenir you can take home. Many stores in tourist areas also feature talismans, jewelry, and gifts made of jade. Jade is a beautiful gemstone in a state known for its beauty.


Related Articles
Editor's Picks Articles
Top Ten Articles
Previous Features
Site Map





Content copyright © 2022 by Dawn Engler. All rights reserved.
This content was written by Dawn Engler. If you wish to use this content in any manner, you need written permission. Contact Deb Frost for details.