The Giving in Thanksgiving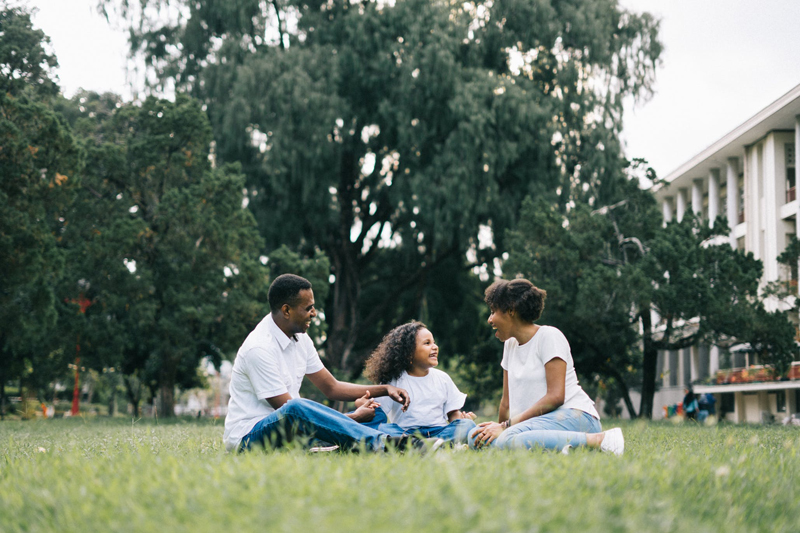 One of the things I remember the most about Thanksgiving day while growing up, is the hoard of people that would converge on my Gram's house! I mean: where did all those people come from? I did not remember having that many Aunts and Uncles! But every year, there were an exuberant amount of people for Thanksgiving.

My Gram had a heart of platinum! There would be friends of her children, grandchildren, and friends of friends that would come to Ms. Ruthe's house for her down home cooking! I don't believe it was just the cooking, either. I believe it was the family love that filled my Gram's home. It was that love that drew people in.

My Gram and my Nana taught us to be givers. They didn't tell us to be givers—they showed us how to be givers through their actions. And that is what many people are missing during this Holiday season: the joy of giving and not just receiving.

This would be a great time for us to practice giving considering all the strife that many are facing due to the economic situation at this moment. It would be lovely to invite people over for Thanksgiving, and to send them home with a care package. It would also be nice to put together a Thanksgiving basket filled with all the fixings for the holiday and give it to a family that stands in need right now.

Over fifty years ago, my Nana started a holiday giving program at her church. She would put together holiday baskets filled with food, nuts, and fruit and even candy and deliver it to families in need. Not just for Thanksgiving, but also for Christmas. She'd visit people in nursing homes and hospitals making sure they didn't feel left out or forgotten.

Nobody wants to feel forgotten; especially during the holidays. And that's why I believe my Gram's home was always filled with so many people. Everyone was made to feel special and loved. And no one left that home without some food to go with them!

When I left for college, I didn't get to come home for Thanksgiving. It was too close to the winter break and I just couldn't swing airfare for both breaks. I missed my family terribly. I felt like a fish out of water. Thank God for my friends! But, I was still missing that crowded house and strangers coming and going. So, I end up visiting a local church in the area that served dinner to families in need. It was so much fun! We were able to volunteer, and it was one of the best times I had!

I realize that I enjoy my Thanksgiving more, when I can give. When I can share the love, time and food that I have been blessed with, it makes my holiday that much more special. I thank my Gram, my Nana and my Mom for that! They were the best teachers in the world. My mom would invite complete strangers in for a hot meal and a change of clothes. The more they gave, the more they seem to have.

Even during the years when it seemed as though we had very little, they'd still give and invite people over. And by the end of the day, it was like experiencing the miracle of five loaves and two fish, right in our own home! God multiplied what we had. And we were left with an abundant of left-overs, even after sending people home with food packages.

Something phenomenal happens when you give. Something extraordinary takes place. And it is something that cannot be duplicated in any way except you give.

I pray that this holiday season is filled with much joy and much love and a heart filled with the spirit of giving! May you receive a hundredfold for all that you give each and every day!

From My Family To Yours: Happy Holidays and Best Wishes!

You Should Also Read:
An Old School Thanksgiving
A Soulful Thanksgiving


Related Articles
Editor's Picks Articles
Top Ten Articles
Previous Features
Site Map





Content copyright © 2022 by Ruthe McDonald. All rights reserved.
This content was written by Ruthe McDonald. If you wish to use this content in any manner, you need written permission. Contact Ruthe McDonald for details.