Teaching Children to Pray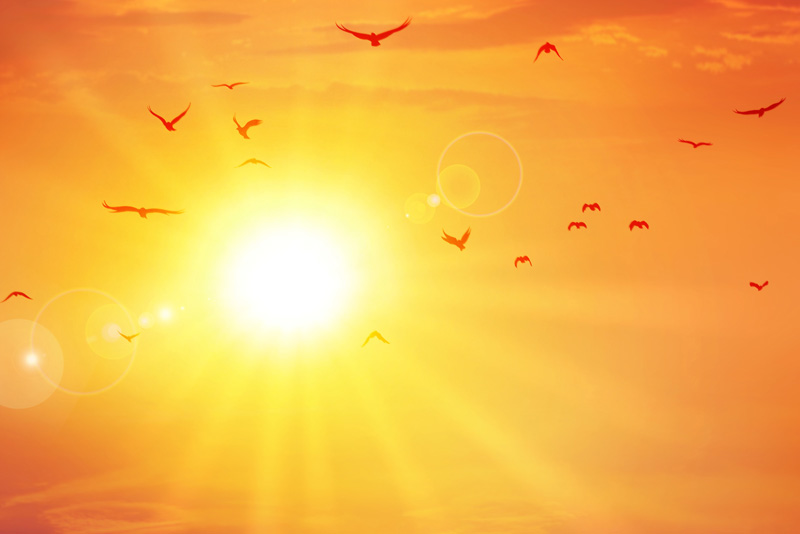 How many of us can say that we are comfortable with praying out loud? It is difficult even for those who were brought up in the faith and who accepted Jesus at an early age. Adults who are new believers - possibly not from Christian families - tell me that they are just now learning how to pray and will seldom pray out loud in front of anyone. They tell me that they wish they had been more exposed to prayer as children. Many may have experienced only the childhood prayers of "Now I lay me down to sleep, I pray the Lord my soul to keep…" at bedtime or "God is great, God is good and we thank Him for our food." at mealtime. Their prayer experience never went any further except for possibly reciting the Lords Prayer in a large group. There is nothing wrong with these prayers. They are a great beginning, but more is needed if a child is to begin a lifetime of prayer.
Children learn first by imitating. It is important for children to hear their parents and/or grandparents pray for them and with them. What should you do to start a tradition of prayer for your own child?
Know when you want to use prayer.

At meal times:
Begin your child's prayer experience as young as possible- even as an infant. With young children, it may be appropriate to start out with the "God is great" prayer but then follow it with a personal prayer of thanksgiving. If they are old enough to understand, each child could add something of their own. Later, a child may volunteer to say the prayer for the family at a particular meal.


At bedtimes:
This is a good time to thank God for taking care of us always, even when we are sleeping. Children can thank God for the good things that happened that day. This may be an appropriate time to teach children to recognize when they have been disrespectful, willful, unkind, etc. and to ask for forgiveness.


Anytime during the day:
Forming the habit of praying short prayers throughout the day teaches the child that God is always with us and is interested in every part of our day. Praying during the day for wisdom in making decisions, help in relationships at school or at play, or for safety, teaches reliance on God.


Praying for others:
Choose any of these times to teach intercession. They can pray for friends and relatives who are sick, who are traveling, or who are unhappy. They can thank God for good friends and loving relatives.


Worshipping God and praying about our love for Him
Teach your child to express his love for God. Scripture is a great tool and teaches your child love for God's word. These are a few suggestions:

Psalm 19:1a "The heavens declare the glory of God." (NIV)
Psalm 18:1 "I love you Lord; you are my strength." (NLT)
Ephesians 2:4-5 "But God is so rich in mercy, and He loved us so much, that even though we were dead because of our sins, He gave us life when He raised Christ from the dead, (It is only by God's grace that you have been saved!) (NLT)
Psalm 139:14 "I praise you because I am fearfully and wonderfully made; your works are wonderful, I know that full well. " (NIV)
When children begin to develop a prayer life at an early age, prayer becomes as natural as breathing out and breathing in. They are developing that close relationship that God wants all of us to have with Him.
You Should Also Read:
Back to School Prayers
Prayers for Grandchildren
And When You Pray ...


Related Articles
Editor's Picks Articles
Top Ten Articles
Previous Features
Site Map



Follow @LynneChapman
Tweet





Content copyright © 2019 by Lynne Chapman. All rights reserved.
This content was written by Lynne Chapman. If you wish to use this content in any manner, you need written permission. Contact Lynne Chapman for details.