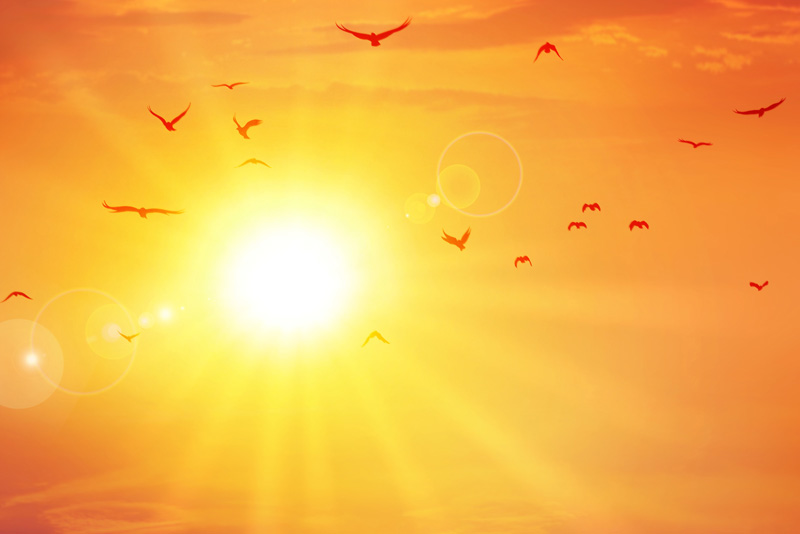 Perhaps you, like me, have been told to pray. However, you were told this without having a clear picture of how to do it. For much of my life the only patterns for prayer I was given were "Now I lay me down to sleep…" and "Bless this food of which…" Later I learned "The Lord's Prayer," in the King James translation, and I could recite it from memory. It was comforting, but I found that I could recite the prayer without even thinking about what it meant. I could be thinking about what I would be doing after church or what I needed to pick up from the grocery store. I think that I knew then that simply using the words was not accomplishing anything. God wasn't listening, or if He was, He was a bit disappointed.
When I started studying the Bible, God began to give me an understanding of what He expected of me. The many examples of prayer in the Bible give me the clear impression that prayer should occupy a very important place in my life. Jesus spent much of His time in prayer.
Jesus was concerned that His disciples know about prayer.
Matthew 6:5
says that when we pray, we should not be like the hypocrites who like to make a show of their prayer and like to make sure that everyone sees them praying in public. Any admiration that they receive will be the only reward that they will ever get.
Prayer is a sincere and intimate communication between God and us. We don't have to worry about proving to someone else how pious or intellectual we are. In prayer, our approval comes from God.
In
Matthew 6:6
, Jesus said that we should go to a secluded place and shut the door behind us. We pray to God the Father in secret. Then the Father, who knows all secrets, will reward us.
Find a private, quiet place. Get away from distractions. When we don't have to worry about what others think of us, we can tune in to what God has to say.
In
Matthew 6:7
, Jesus said that when we pray, we shouldn't go on and on, repeating ourselves, thinking that He will hear us because of our many words and repetition.
Don't simply recite without thinking about what you are saying. Speak as you would speak to a friend who loves you. He is your Creator and He knows your heart. He doesn't need repetitive or flowery language to hear you. There are no magic words in prayer.
The next step in prayer is here:
And When You Pray ... It's an Attitude
You Should Also Read:
Great Power
Stress Relief
In God We Trust


Related Articles
Editor's Picks Articles
Top Ten Articles
Previous Features
Site Map



Follow @LynneChapman
Tweet





Content copyright © 2022 by Lynne Chapman. All rights reserved.
This content was written by Lynne Chapman. If you wish to use this content in any manner, you need written permission. Contact Lynne Chapman for details.